Nordic master in folk music
Embark on an artistic journey in four different Nordic countries by studying in the Nordic Master in Folk Music programme.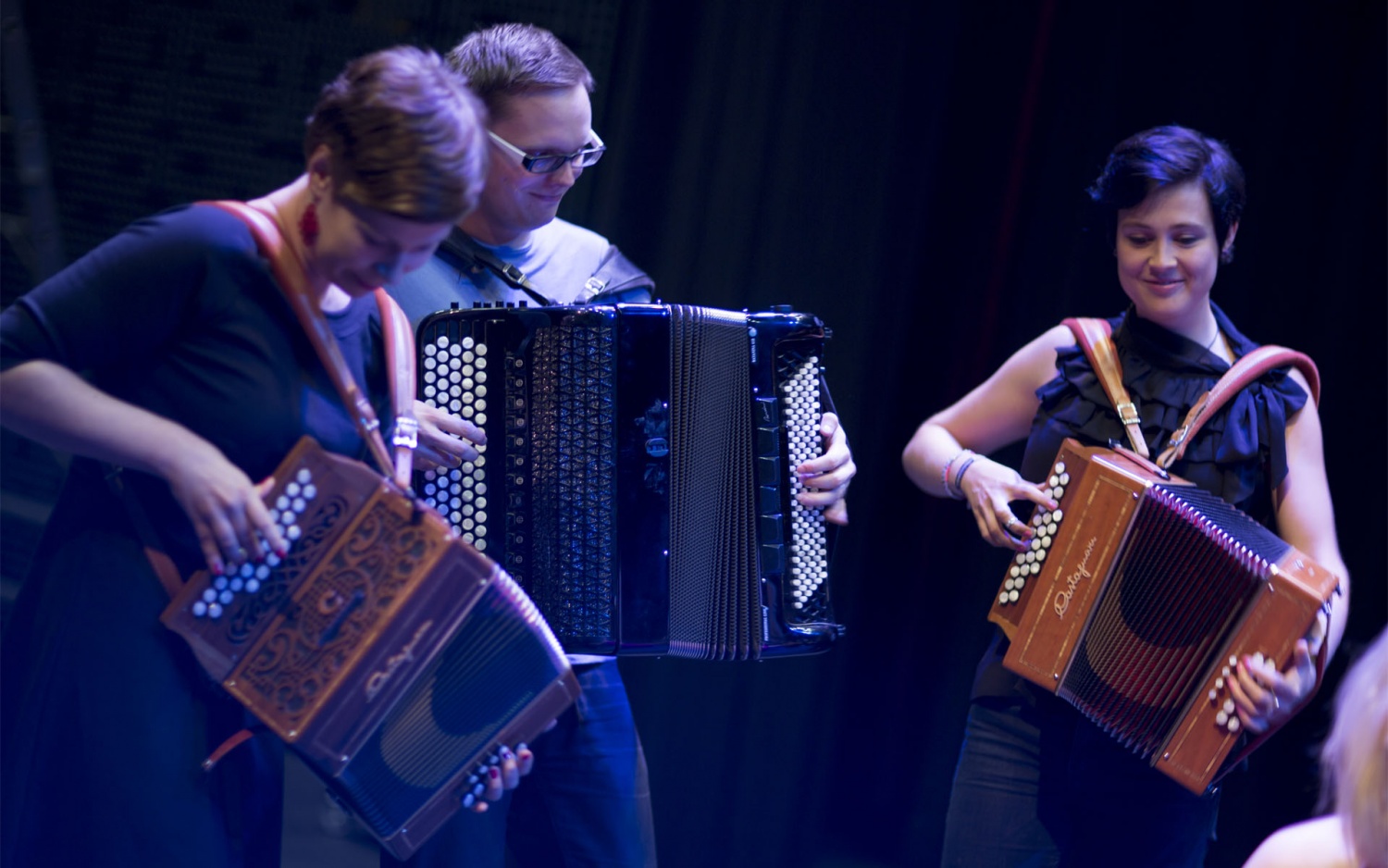 Why study here?
Nordic master in folk music (Nofo) is an international master's programme arranged as a collaboration between four higher education institutions. Together with your fellow students, you will form a tight-knit ensemble that performs regularly during the course of the studies. You will deepen your artistic expression through an individual work process and through the guidance of top teachers in each of the partner institutions.
About the studies
Nordic Master in Folk Music (Nofo) programme is managed by the Royal College of Music (Stockholm, Sweden), Danish National Academy of Music (Esbjerg, Denmark), Ole Bull Academy (Voss, Norway) and the Sibelius Academy of the University of the Arts Helsinki (Finland). The arranging universities take turns hosting the studies.
Besides individual work and high-quality instruction, the studies include a module in music management, where the members of the Nofo ensemble get to be in charge of organising a tour for themselves in the Nordic countries at the end of their studies.
Students will be granted a €1,000 Nordplus study grant for studies abroad.
Read more about the studies on the Nordic master in folk music website
Teachers
Teachers in the Nofo programme include various guests as well as the regular staff employed by the Sibelius Academy's Degree Programme in Folk Music.
Applying
The degree programme admits new students once every two years, next time in 2023.
Uniarts Helsinki is one of the most sought-after places to study in Finland. Browse the applicant statistics from previous years.