Music Education (degree programme)
Study to become a competent music teacher, musician or researcher with an interest in developing your own field under the guidance of top-quality teachers.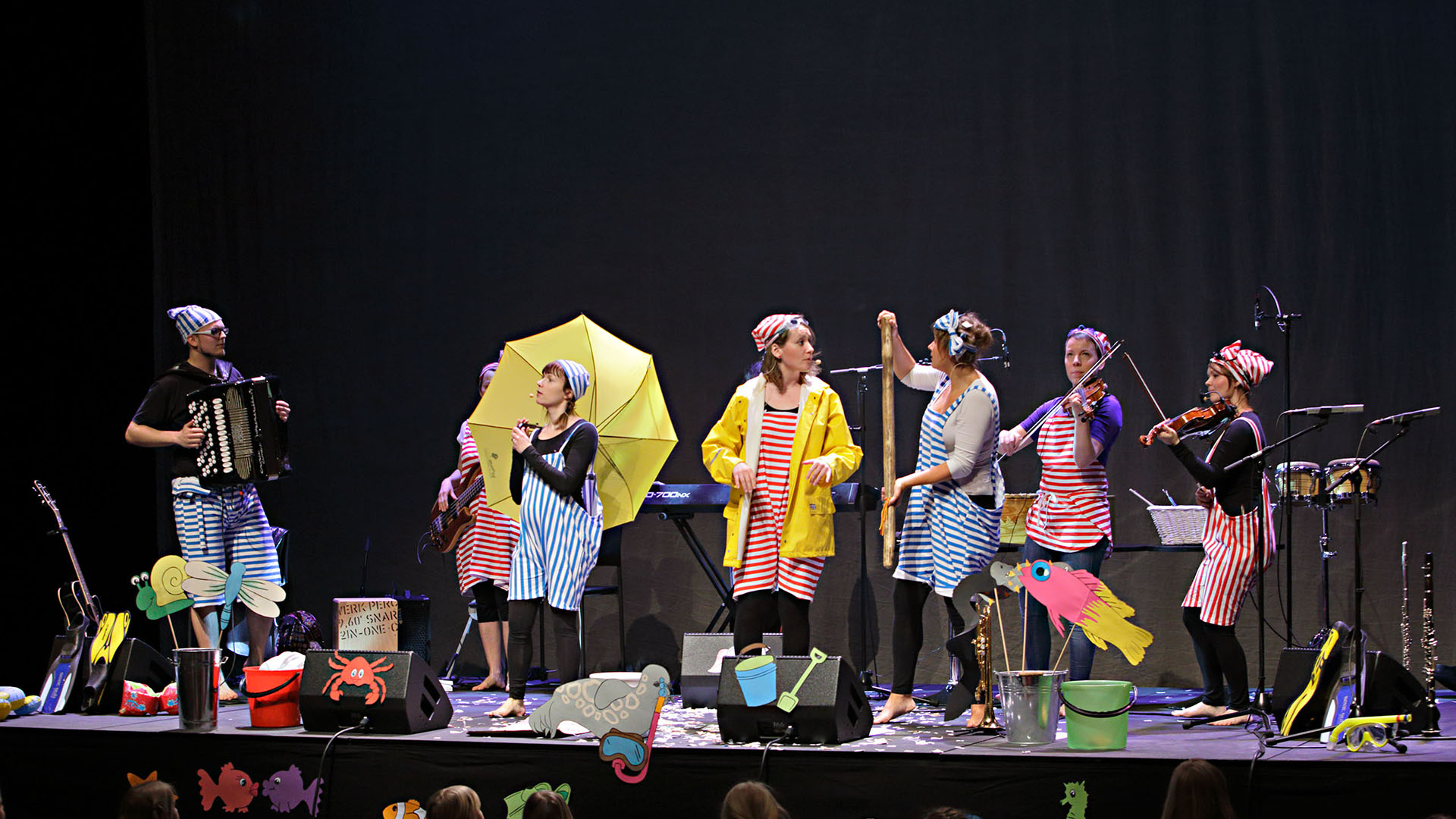 Why study here?
The programme gives you the chance to become a multi-talent in music education. You will learn to master different musical styles on several instruments, lead choirs and bands, and arrange material for various kinds of ensembles. You will utilise existing research in your teaching as well as in evaluation and development work. Our programme allows you to build networks with prospective employers already during your studies.
About the studies
Most music education graduates find work as music teachers in comprehensive and upper secondary schools. The programme gives you a well-rounded basis to take on even other kinds of assignments requiring music education expertise or to pursue doctoral studies. The degree requirements include studies in music and research and pedagogical studies for teachers (60 cr).
Bachelor's studies
During your first three years as a music education student, you will study music, pedagogy and research skills. Your studies will also include elective courses and possibly studies in minor subjects, e.g. music technology or the pedagogy of free accompaniment. You can also choose courses organised by the other two academies of the University and complete so-called joint studies that are available for all students.
Master's studies
In your master's degree studies you will continue studying music subjects, teachers' pedagogy and research techniques. The degree requirements also include elective studies, which constitute at least a fifth of your master-level studies.
During your studies, you will take part in various music projects as a musician, band leader, music composer and arranger. You will gain experience from teaching in schools and other educational institutions, as well as from collaborating with various operators in the field of culture. Three on-the-job training periods in schools are included in the curriculum.
Teachers
Our teachers are some of the best experts in their respective fields. In addition to the permanent teaching staff, the programme welcomes international top professionals as guests on a regular basis.
Applying
Our University is one of the most sought-after places to study in Finland. Browse the applicant statistics from previous years.
Doctoral studies
It is possible to complete a licentiate and a doctoral degree at the University as a third-cycle degree. After graduating with a master's degree, you will have the option to apply for doctoral studies in music and specialise in research-oriented, artistic or applied doctoral studies.
You can apply to
---
Degree Programme in Music Education
bachelor's and master's (5,5 years)
master's (2,5 years)
Target degree
---
Master of Music (MMus)
Unit
---
Sibelius Academy
Languages
---
Finnish, Swedish Read more about language skill requirements
Tuition fee
---
Annual tuition fee €5,000 for students from outside the EU and EEA countries.
Read more about tuition fees
Application period
---
Next possible time to apply is in January 2022. Studies begin in August 2022.
Persons in charge
---
Aija Puurtinen
Department Head
Katri Liira
Department Head
Fill in application form at Studyinfo.fi