Contemporary art history and theory, bachelor
Learn about contemporary art forms of expression, exhibition studies and operating environments, and graduate as a specialist in contemporary art.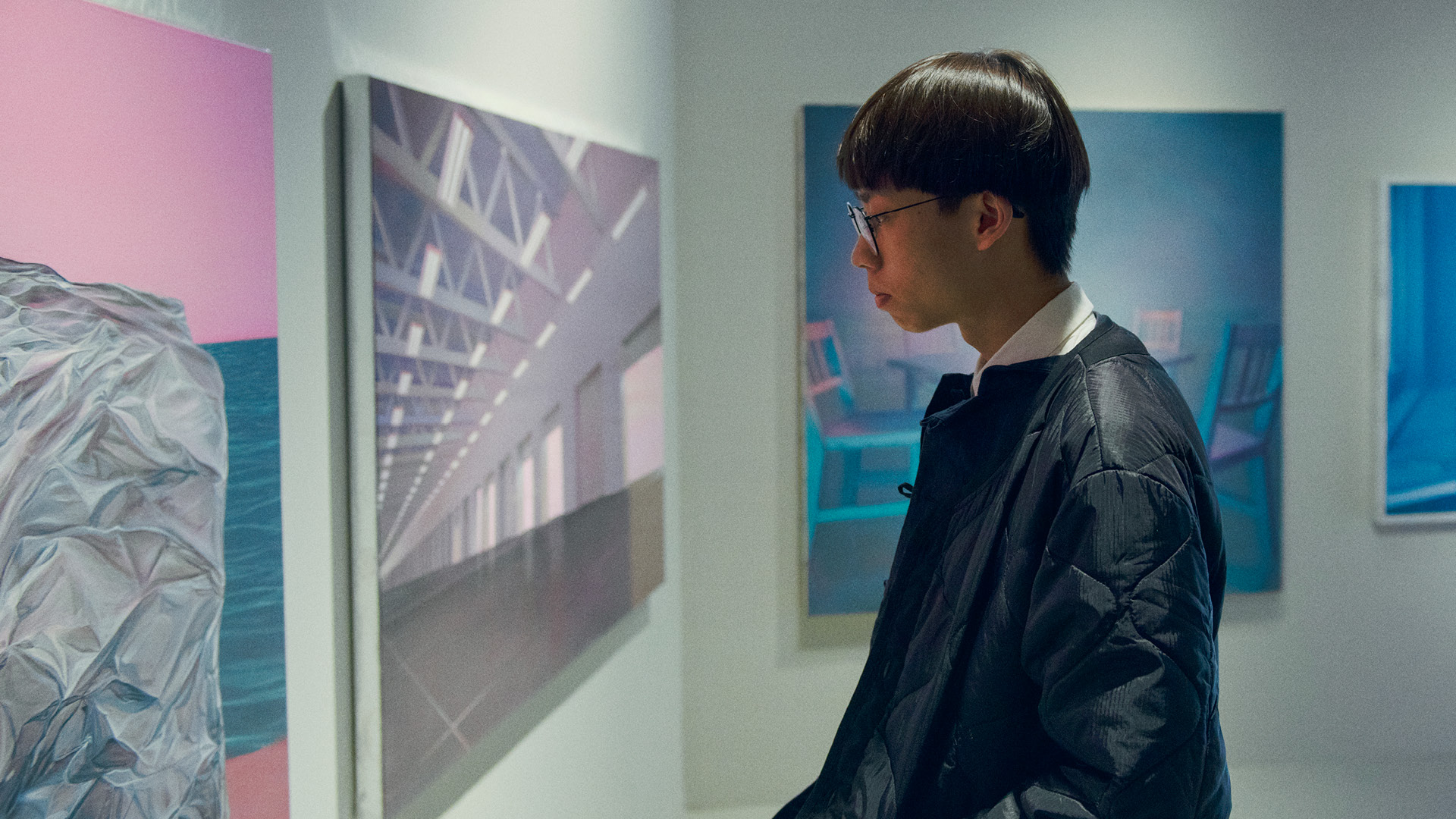 Why study here?
A bachelor's degree in contemporary art history and theory provides you with the skills to act as a specialist in contemporary art, for example as a journalist, critic, or curator, or in an art organisation or other intermediary role in art. You can follow artistic work processes close by, and many of the courses you study together with art students.
Content and objective
The programme provides you with the skills to understand the artistic processes, operating environments and society of contemporary art, in which an artist can play a variety of roles.
You will learn to recognise and understand contemporary art contents and to open them up in different contexts and to different audiences analytically, diversely and critically. You will learn about the history and theory of art, as well as exhibition studies and environments. You will get an idea of artistic ways of thinking and forms of expression in contemporary art, and you will learn to perceive artistic processes and analyse different perspectives on contemporary art.
At University of the Arts Helsinki, you will have the opportunity to familiarise yourself with the processes of artistic work and work in close co-operation with visual artists and other artists.
The degree prepares you to act as a specialist in contemporary art and in different artistic intermediary roles. You can work as a journalist, critic, or curator or in various arts organisations.
New curriculum to be launched
Our curriculum is currently being updated. Teaching according to the new curriculum will start in autumn 2024. Please keep this in mind when browsing the current curriculum.
Teachers
Our teachers are distinguished artists working in the field of international art and specialists in different fields of art. Visiting Finnish and foreign teachers teach special courses. During your studies, you will have a teacher-in-charge who will follow your progress.
Visitors to the Visiting Professor program have included, e.g. David Batchelor, Monster Chetwynd, Omer Fast, Melissa Gordon, Özgü Gündeslioglu, IC-98, James Nisbet, Alex Olson, Josephine Pryde, Ruth Pelzer-Montada, Ciara Phillips, Mira Schor, Katarina Pirak Sikku, Alexandria Smith, Nina Wakeford, Emily Wardill and Ahmet Ögüt.
In the International Incubators in Fine Arts programme, supported by the Saastamoinen foundation, lectures have been given by e.g. Rachael Allen, Nisrine Boukhari, Elmgren & Dragset, Okwui Enwesor, Nomaduma Rosa Masilela, Martha Rosler, Amalia Ulman and Ho Rui An.
Applying
We select new students for education leading to a bachelor's degree in the spring. The next application period is in January 2022.
Uniarts Helsinki is one of the most sought-after places to study in Finland. Browse the admissions statistics from previous years.
Master's studies
This programme provides the prerequisites for education leading to a master's degree. After graduating, you will have the opportunity to continue your studies in the theoretical master's programmes of University of the Arts Helsinki or other universities.
Target degree and length of study
---
Unit
---
Academy of Fine Arts
Application languages
---
Finnish Read more about our language skill requirements
Tuition fee
---
Annual tuition fee €5,000 for students studying in English and come from outside the EU and EEA countries. Read more about tuition fees
Application period
---
Next possible time to apply is in January 2023. Studies begin in August 2023.
Supervising teacher
---
Professor, Nykytaiteen tutkimus, Academy of Fine Arts

+358504641157

riikka.haapalainen@uniarts.fi