Church Music (degree programme)
This versatile training under the guidance of top-level experts gives you the competence to work in diverse roles in the field of church music.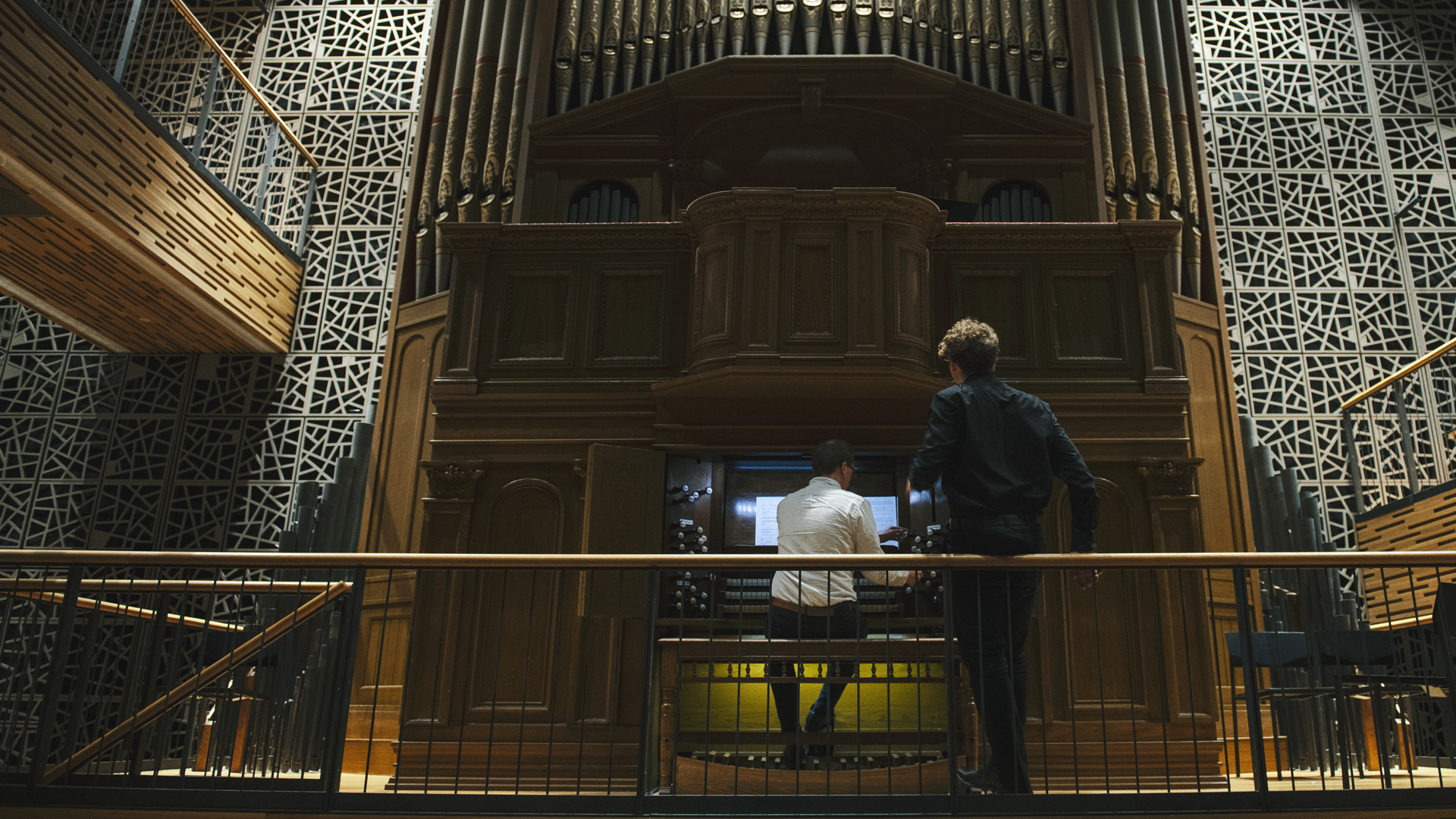 Why study here?
Come and study at one of the best performing arts universities of the world! We provide the highest level of church music training that prepares you for working in diverse expert and developer roles. Besides focusing on your musical skills, you will also improve your knowledge of pedagogy, theology and research. You can choose to complete studies that will give you the qualifications for a church musician post within the Evangelical Lutheran Church of Finland. Depending on your interests, you can focus on early childhood education, solo musicianship, gospel music, or choral conducting, for example.
Content and objective of the programme
Studies in vocal music, conducting and organ music are the core of church music training. You will also complete studies in accompaniment, arranging and composing music, improvisation, pedagogy, all-around music skills and research. The degree gives the competence to work as a cantor and in several other roles in the field of music.
As a master's student, you will reach a higher level in your instrument and expand your knowledge and skills in pedagogy and research. You will choose an area of specialisation – choral conducting, singing, organ music, or research – or carry out a project and design your own unique module of artistic studies. Degree requirements include a written work and a thesis project.
You can also choose courses organised by the other two academies of the University and complete so-called joint studies that are available for all students.
Versatile career opportunities
After completing a degree in church music, you can work in diverse expert and developer roles and as a musician, pedagogue or a researcher. As a cantor in a parish, you are in charge of planning and performing the music for church services, and you can also work in other positions in the field of church music, including as a singer, musician or conductor. Church musicians also work as artist-performers, composers and researchers.
Learn more about our instruments
In autumn 2011, the Sibelius Academy's church and organ music programmes were endowed with the new Helsinki Music Centre Organo Hall, where up to three instruments can be used for teaching and concerts. Various organs at the Sibelius Academy's premises at Nervanderinkatu as well as at the Kuopio Music Centre and at Hermanni are also available for students' use. Classes are also held in churches in cooperation with parishes in the Helsinki area and in Kuopio.
Learn more about the organ in the Organo Hall
Teachers
Our teachers are some of the best experts in their respective fields. In addition to the permanent teaching staff, the programme welcomes international top experts as guests on a regular basis.
Applying to the programme
There are separate admission groups for students studying in Finnish and Swedish. Admissions criteria include educability, good musical skills and knowledge, motivation for church music studies and a sufficient proficiency level in Finnish or Swedish required for the studies. The Church Music Degree Programmes in Kuopio and Helsinki have the same entrance examination.
Our University is one of the most sought-after places to study in Finland. Browse the admissions statistics from previous years.
Doctoral studies
It is possible to complete a licentiate and a doctoral degree at the University as a third-cycle degree. After graduating with a master's degree, you will have the option to apply for doctoral studies in music and specialise in research-oriented, artistic or applied doctoral studies.
Find out more
You can apply to
---
Degree Programme in Church Music
bachelor's and master's (5,5 years)
master's (2,5 years)
Target degree
---
Master of Music (MMus)
Unit
---
Sibelius Academy
Languages
---
English, Finnish, Swedish Read more about language skill requirements
Tuition fee
---
Annual tuition fee €5,000 for students from outside the EU and EEA countries.
Read more about tuition fees.
Application period
---
Next possible time to apply is in January 2022. Studies begin in August 2022.
Persons in charge
---
Timo Kiiskinen
Professor, Department Head (Helsinki)
Seppo Kirkinen
Lecturer, Department Head (Kuopio)