Student views: An equal, supportive and rich learning environment
Teachers nourish and support your musical growth and future possibilities with their knowledge and expertise both in spirit and in practice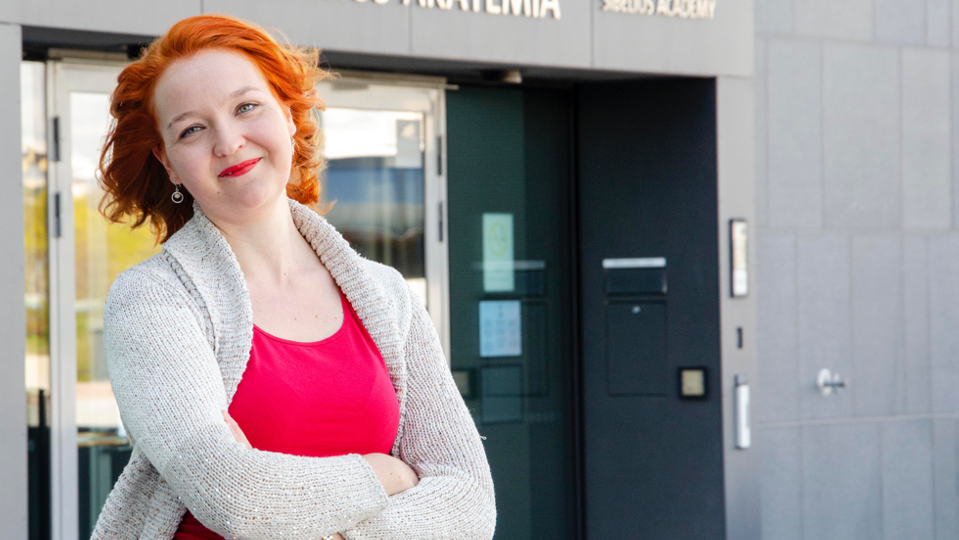 NEA MERIRANTA, Church Music, FINLAND
Nea has always been the leader of her own life. As a teenager, she was well on her way to becoming a gardener, but then returned to her long-time passion to pursue a career in music. The Sibelius Academy has given her the space and support to discover her own artistic voice and creativity.
"The Sibelius Academy has been an ideal place for me because you can shape your studies very much based on your own interests. Thanks to the flexibility and freedom available I have been able to create my own individual study path with courses chosen from a wide range of diverse study programmes. I work well in this trust-based culture because I like taking responsibility for what I do – it fits with how I plan and construct my daily life.
Students are well respected and valued here with teachers and staff treating you like an equal. As a student you "own the process" and make your own personal choices. Teachers listen to you and trust your judgement. They nourish and support your musical growth and future opportunities with their knowledge and expertise both in spirit and in practice.
I have been able to play and experiment, test and grow my skills in many challenging situations. It has taken a great deal of courage to stick my neck out and lead a professional choir, for instance. It has not been an easy ride, but I have learned a lot about my potential and about the opportunities my future may hold."