Transforming Musicianship – Musicians' Learner Identity
The research project (2018-2021) led by Dr. Guadalupe López-Íñiguez aims at renewing learning and performance practices in classical music.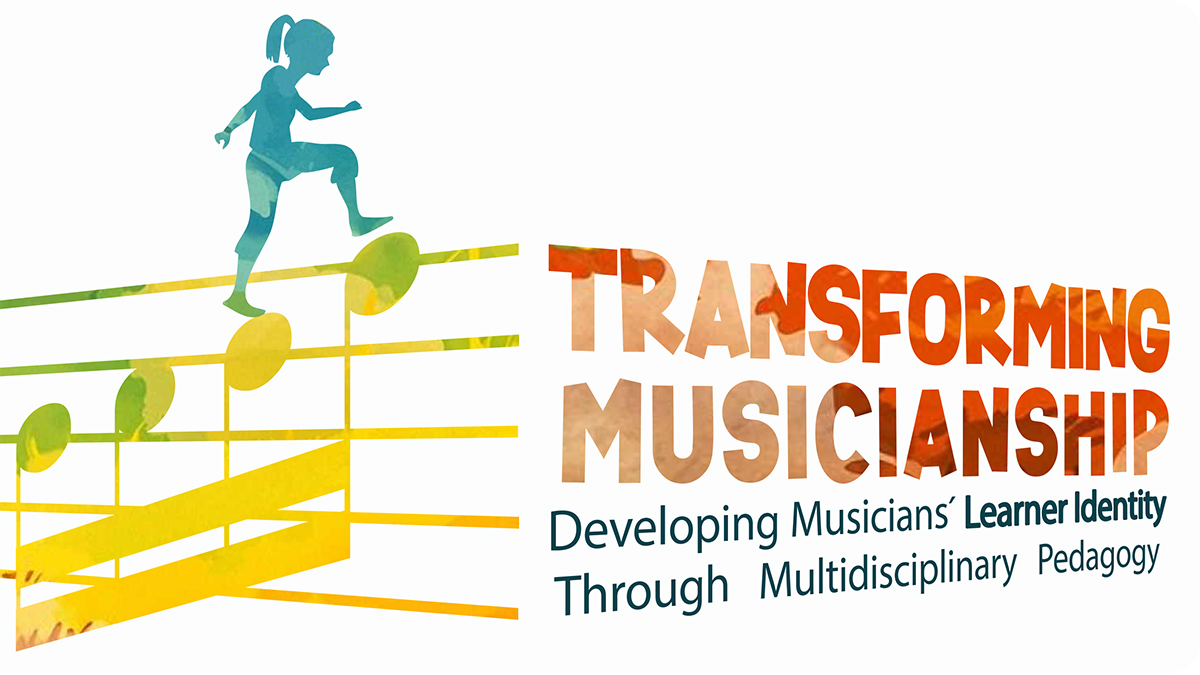 Introduction
World's leading scholars in music psychology and music education acknowledge that the master-apprentice model of pedagogy underpinning instrumental studio teaching is outdated and ineffective. To change this, it is important to develop autonomous music learners who can constructively direct their learning and careers.
The Transforming Musicianship Project aims at renewing learning and performance practices among classical musicians and transform pedagogy in higher music education by highlighting the important of learner identity—a type of identity that, despite being crucial to learning, has not got enough attention in music studies or in other educational fields.
This postdoctoral research project is funded by the Academy of Finland (2018-2021), and based at the Sibelius Academy in Helsinki.
Description of the Project
Despite the popularity of music learning and music making in Finland, the pedagogies that underpin instrumental studio teaching are outdated and ineffective. Based at the Sibelius Academy, the Transforming Musicianship Project will renew learning and performance practices among musicians and transform pedagogy in higher music education by highlighting the importance of learner identity. The project will revive historical music learning conventions to develop autonomous learners who can direct their learning and careers. The multidisciplinary project comprises an intra-individual, experimental and longitudinal study with seven classical musicians including the PI. The research involves questionnaires, reflexive diaries, interviews, concerts and rehearsals, and naturalistic observations of behaviour. The project's theoretical and practical contributions have the potential to position Finnish music education at the forefront of instrumental pedagogical practice globally.
Researcher
Guadalupe López-Íñiguez is Adjunct Professor of Music Education at the Sibelius Academy in Helsinki, Research Fellow at the Center for Educational Research and Academic Development in the Arts of the University of the Arts Helsinki, Vice-President of the Spanish Society for Psychology of Music and Musical Performance, and a freelance cellist.
Her scholarly expertise and interests in music research include cognitive and social constructivism (psychological school), self- regulation/efficacy/determination for performance optimisation, lifelong learning, musical and learner identities, musicians' employability and careers, giftedness and talent, and emotion theories. She presents her work regularly as an invited speaker and at international congresses, and has been published in books and impact journals indexed in the Web of Knowledge—through an unusually wide range of research methods.
She also serves as an expert for various journals, conferences, and institutions (e.g. European Commission), and have received numerous competitive funding for projects related to the psychology of music learning and arts education, both as a leader (Academy of Finland, FPU-UAM Spain, Kone Foundation) and as a collaborator (I+D+i, Academy of Finland), in addition to research prizes (e.g. Prize Bankia in the category of Best Music Researcher; Best PhD Thesis in Psychology Prize at her alma mater university). Dr. López-Íñiguez has been a visiting scholar at top-notch universities and works regularly with world-leading scholars.
In addition to her academic career, Dr. López-Íñiguez is a critically acclaimed active solo and chamber musician who has performed in notable festivals and venues in Europe, Russia and the US, having released two recordings with the complete cello works by Gabrielli, Scarlatti and Mendelssohn for Alba Records.