Fair Sculpture
Fair Sculpture encourages and helps empower youth, with a focus on youths who are less exposed to different kinds of art and culture.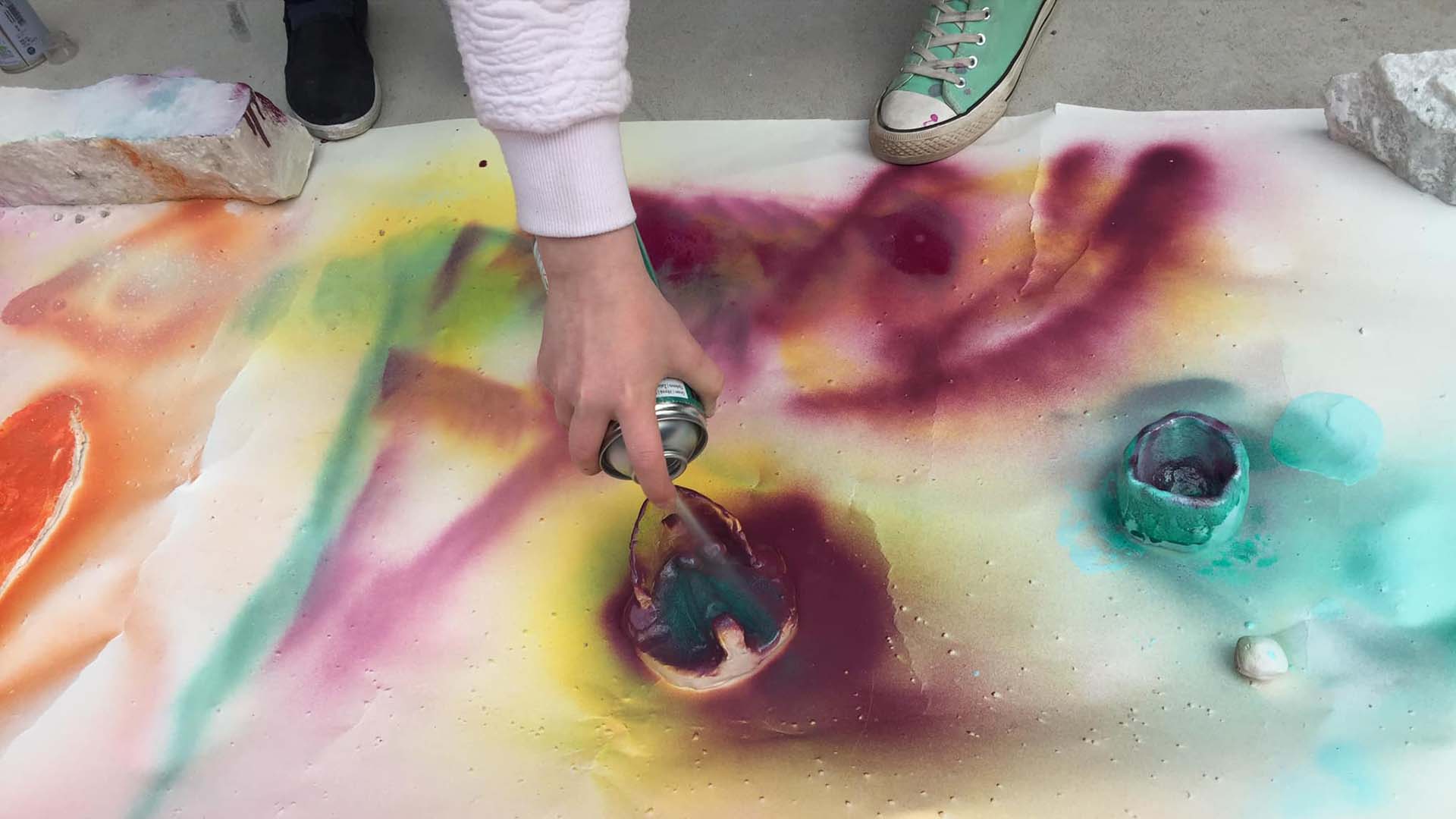 Project presentation
Fair Sculpture is an inter-generational and multidisciplinary artistic community project consisting of two branches, in which participation is free for participants. One branch is a weekly afternoon school for kids and youngsters in the facilities of the Academy of Fine Arts and the Theatre Academy in Helsinki (Sörnäinen Campus). The second (in the making) is a residency branch, where artists are invited to hold an art residency in a school outside of Helsinki, outside the Capitol area. Work there not as teachers but as artists. The project aims to empower kids and youngsters from different backgrounds. The focus is to give exposure to school children who do not normally have the opportunity to meet professional artists and encounter different kinds of cultural events as well as give the participating artists opportunity to create in a vivid learning environment.
From January 2022 until May, kids from Eastern Helsinki from Kontula Art School (KAS!) joined the Fair Sculpture project. They worked on a weekly base at Uniarts Sörnäinen Campus facilities. During the winter and spring 2022 they made their exciting trip by metro for 10 times and all together 8 kids from KAS! Tuesday group (age 9-16) had the chance to experience the new Mylly building, and its sculpture department spaces.
During the project, the kids tried out modeling clay and metal works. Later, the group was introduced to performing arts and tested out different performative methods and implementations. For their final show, the group prepared a wonderful dance accompanied by spray painting. The performance was presented for parents and family members on 3.5.2022 at the facilities of Theatre Academy and Sculpture department's inner yard.
Following phases
For the moment the Fair Sculpture working group tries to implement the second branch, residencies for Uniarts alumni at schools and prepares outside funding applications to be able to continue the project.
Residency artists
Essi Pitkänen, residency time 30.1.- 24.2.2023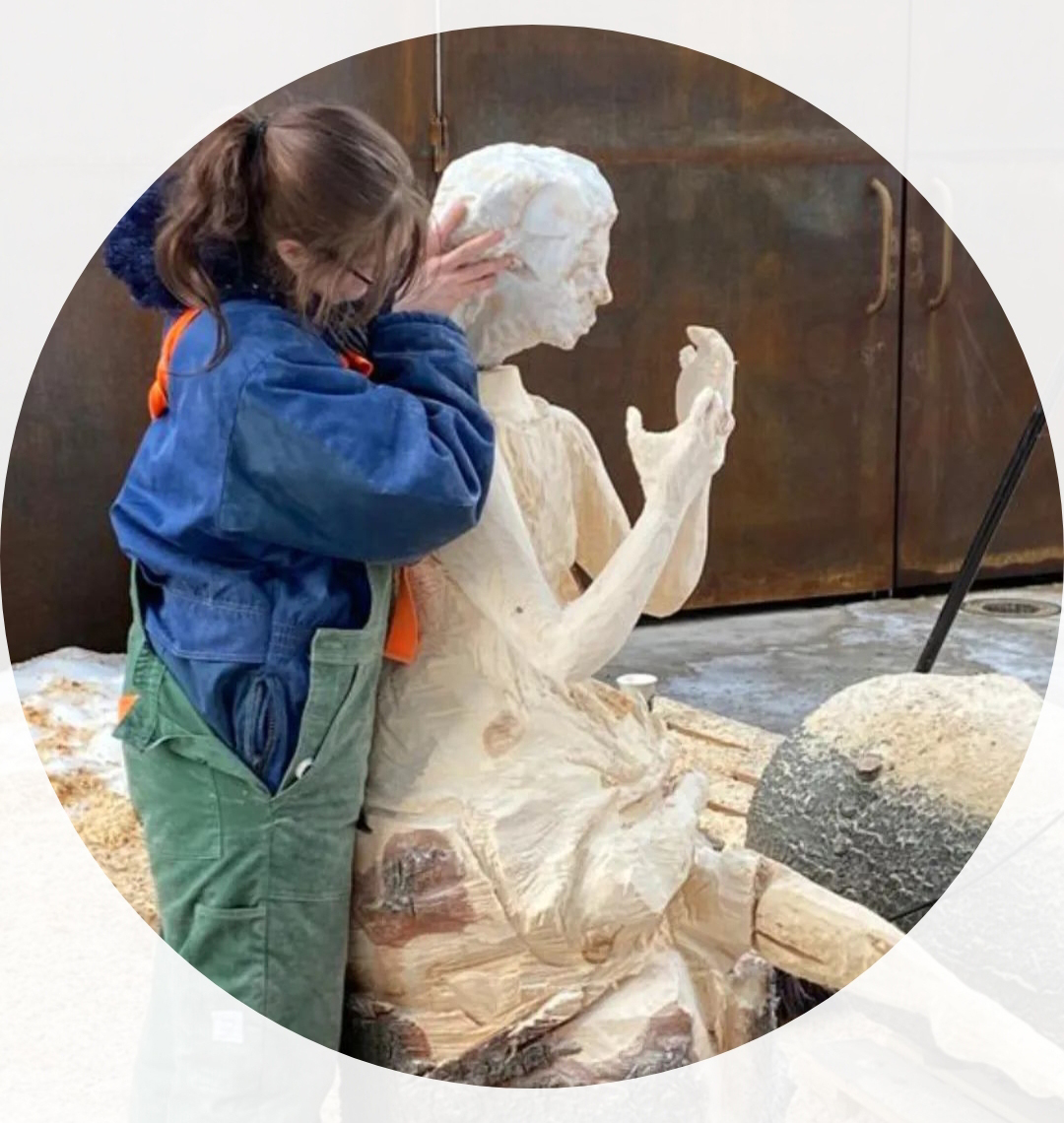 Essi Pitkänen is a visual artist who mainly uses sculptural methods in her work.
"At the moment, I am focused on exploring tactile art. I myself am an artist who thrives on feeling and experiencing the surface of my works. For me, it has a strong sense of what different materials feel like and how the same material can have a different surface feel. I am interested in exploring children as an art experiencer and have been thinking about an exhibition that is constantly changing as children shape it. A series of works that can be fluffed up, touched and even drawn and modified by the viewer. I have considered doing a series of works where I make different forms, but the children make the final piece with their own imagination and editing of the artwork."
Read more: http://www.essipitkanen.com/
Daniela Pascual Esparza, residency time 6.3.- 31.3.2023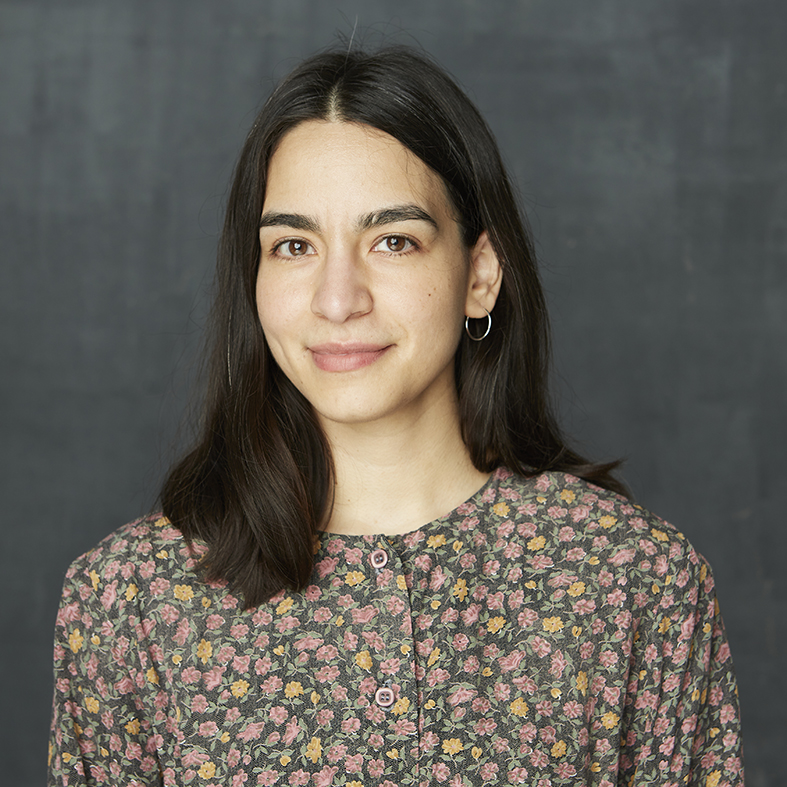 "I'm an artist with a background in social sciences and urban governance. I create passages between these fields to question inherited narratives and imagine other ways of being in the world. This can materialise as workshops, performances, curatorial or consultancy work.
My performances are site-responsive and invite audiences to inhabit spaces intimately. I often work in gardens and public spaces, where I find subtle ways of connecting with our surroundings and altering everyday rhythms. It's my way of challenging how we imagine space and relate with one another. Finally, I conceive performance-making as a pedagogical experience: I create a roadmap to engage with something that intrigues me, then I share it with others, and it is through these exchanges that I keep my curiosity alive."
Read more: https://danielapascual.com/
Funding
Both branches of Fair Sculpture are funded by the Talent Boost funds to run pilot-projects.
With the help of Talent Boost funding, Fair Sculpture was able to pay all teachers and other experts staff involved, metro tickets, materials and food and drinks. The project also got huge support by sculpture students, who for the weekly afternoon school gave space in the workshops so the kids and youngsters could work there.
Project name
---
Fair Sculpture
Time
---
01/2022
Funder
---
Talent Boost
Team
---
Oliver Backmann, sculpture technician
Andy Best, Professor in Sculpture, Uniarts Helsinki's Academy of Fine Arts
Frank Brümmel, Lecturer in Sculpture, doctoral student, Uniarts Helsinki's Academy of Fine Arts
Heidi Hänninen, artist, doctoral student, Uniarts Helsinki's Academy of Fine Arts
Tero Nauha, Professor Live Art and Performance Studies, Uniarts Helsinki's Theatre Academy
Arlene Tucker, artist, diversity agent
Vesa Rahikainen, sculpture technician
Students of Uniarts Academy of Fine Arts´ Sculpture subject area
Collaborators
---
Kontula Art School (KAS!)
Joutsan yhtenäiskoulu
Lead organisation
---
KuvA Sculpture, TeaK (LAPS) 
Contact
---
Frank Brümmel, frank.brummel@uniarts.fi