Grabando al caminar
Lea Kantonen researches the arts of indeginous people in Mexico. Grabando al caminar -project took place 2017-2018 and was funded by the Ministry for Foreign Affairs of Finland.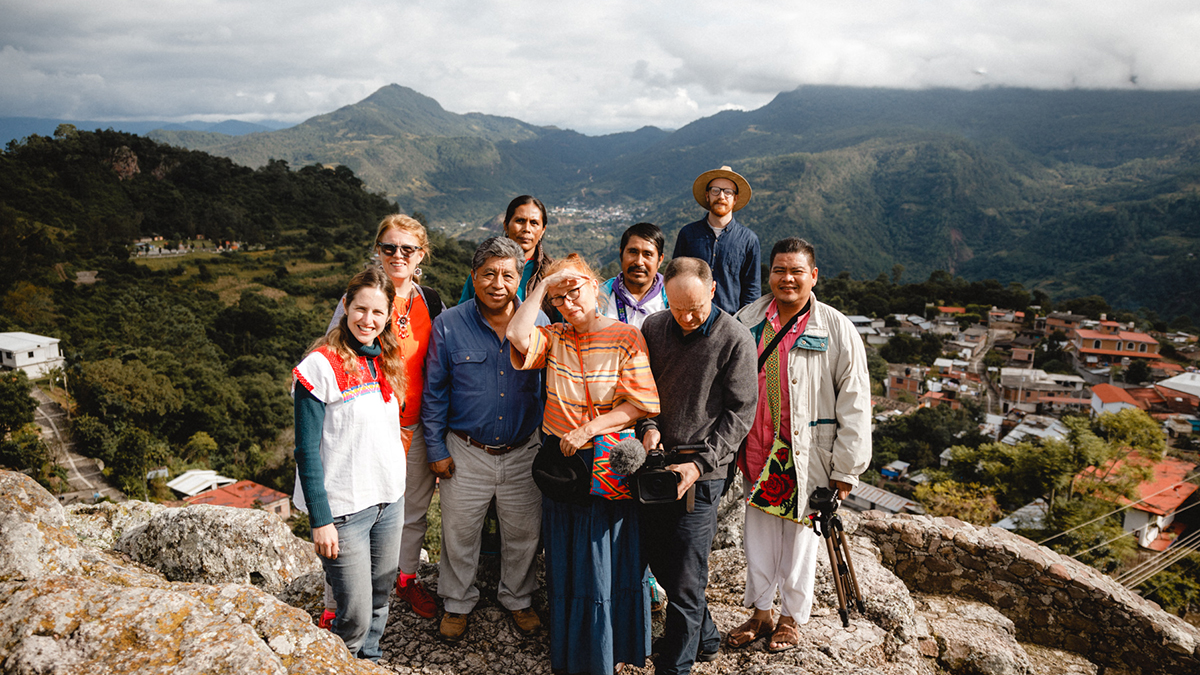 Introduction
Grabando al caminar is a series of video workshops, museum visits, and performances that presents and documents the arts of indigenous peoples. The series promotes the community museums that will be established in the Mexican Wixarika and Naaieri peoples' communities and introduces a setting for future events.
To implement the series, the Finnish Ministry for Foreign Affairs granted funding for cultural development cooperation to the CRASH Coalition for Research and Action for Social Justice and Human Dignity. The project partners include the University of the Arts Helsinki's ArtsEqual initiative, the Sembrando collective of indigenous video makers, Mexican universities ITESO and UAN, the Sámi Museum Siida, and the CEIWYNA network founded by Mexican indigenous people. The ArtsEqual initiative is represented by researchers Lea and Pekka Kantonen and Katri Hirvonen-Nurmi.

Grabando al caminar was implemented in Mexico in the autumn of 2017. In September, the Sembrando collective's facilities at the UAN in Tepic hosted a video workshop for teachers; in October, two teachers held Wixárika-language video workshops in the schools established by the indigenous communities. Finally, the school representatives visited the community museums and art centres and presented the results of the workshop—videos and a performance. As a research project, Grabando al caminar examines, using the methods of artistic research and ethnography, how indigenous arts and arts education can be carried out on equal terms with the arts and arts education of the majority.
Contact information for the project
Professor, Emerita, Artistic research Academy of Fine Arts, Academy of Fine Arts
Project name
---
Grabando al caminar
Time
---
01/2017-01/2018
Funder
---
Finnish Ministry for Foreign Affairs
Collaborators
---
The University of the Arts Helsinki's ArtsEqual initiative represented by Lea and Pekka Kantonen and Katri Hirvonen-Nurmi
The Sembrando collective of indigenous video makers,
Mexican universities ITESO and UAN
The Sámi Museum Siida
The CEIWYNA network founded by Mexican indigenous people