Orchestras, choirs and chamber music
Playing and singing together is a crucial part of growing up as a musician. Explore our chamber music, choir and orchestra activities.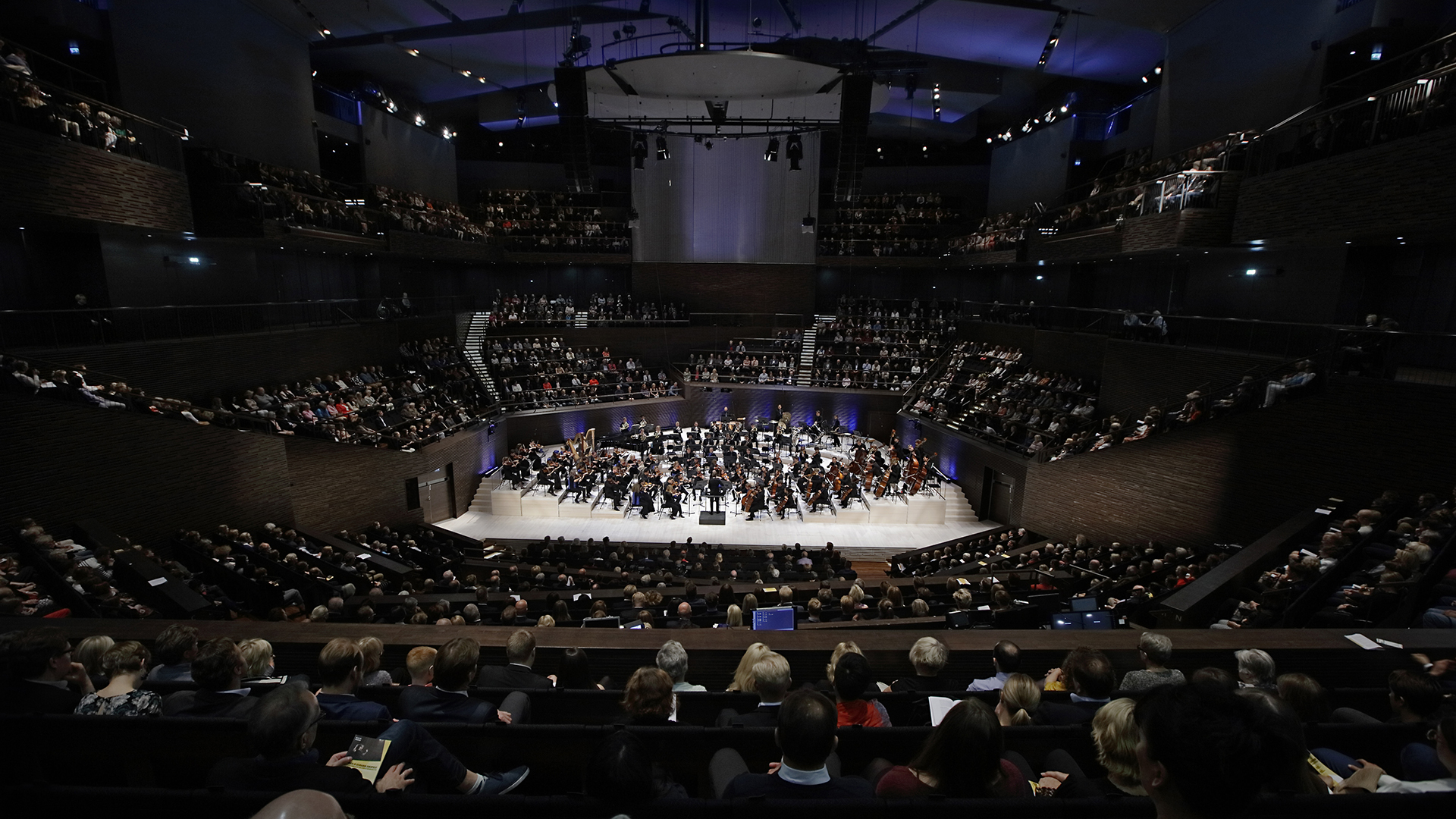 Orchestras
Orchestra playing is an integral part of all our instrumental studies. Whether you are interested in contemporary or early music, symphony orchestra, jazz or folk music – our orchestra activities offer possibilities for all.
The Sibelius Academy Symphony Orchestra offers orchestral instrument students the opportunity to polish their skills as a member of a full-scale orchestra.

Our unique big band brings together students, teachers and prominent alumni.

The orchestra's instruments include violins, kanteles, accordions, harmoniums, guitars, wind instruments, vocals and jouhikko. More is more!

NYKY Ensemble

NYKY Ensemble, an interpreter of the latest orchestral music, serves as a student platform for contemporary music projects.

The Baroque Orchestra has established a vital position in the activities of the Early Music department.

Wood and brass instrument students can apply periodically to participate in our own wind instrument ensemble.
Choirs
The Sibelius Academy offers students of all departments the opportunity to participate in choral activities during their studies.
The choir unites students from all departments and both faculties and performs about three times a year.

Vocal ensemble "Vocis" is a unique live instrument for the choir conducting students.