Studio 4
Studio 4 is one of the Theatre Academy's performance halls, and it is equipped especially for the students' performances.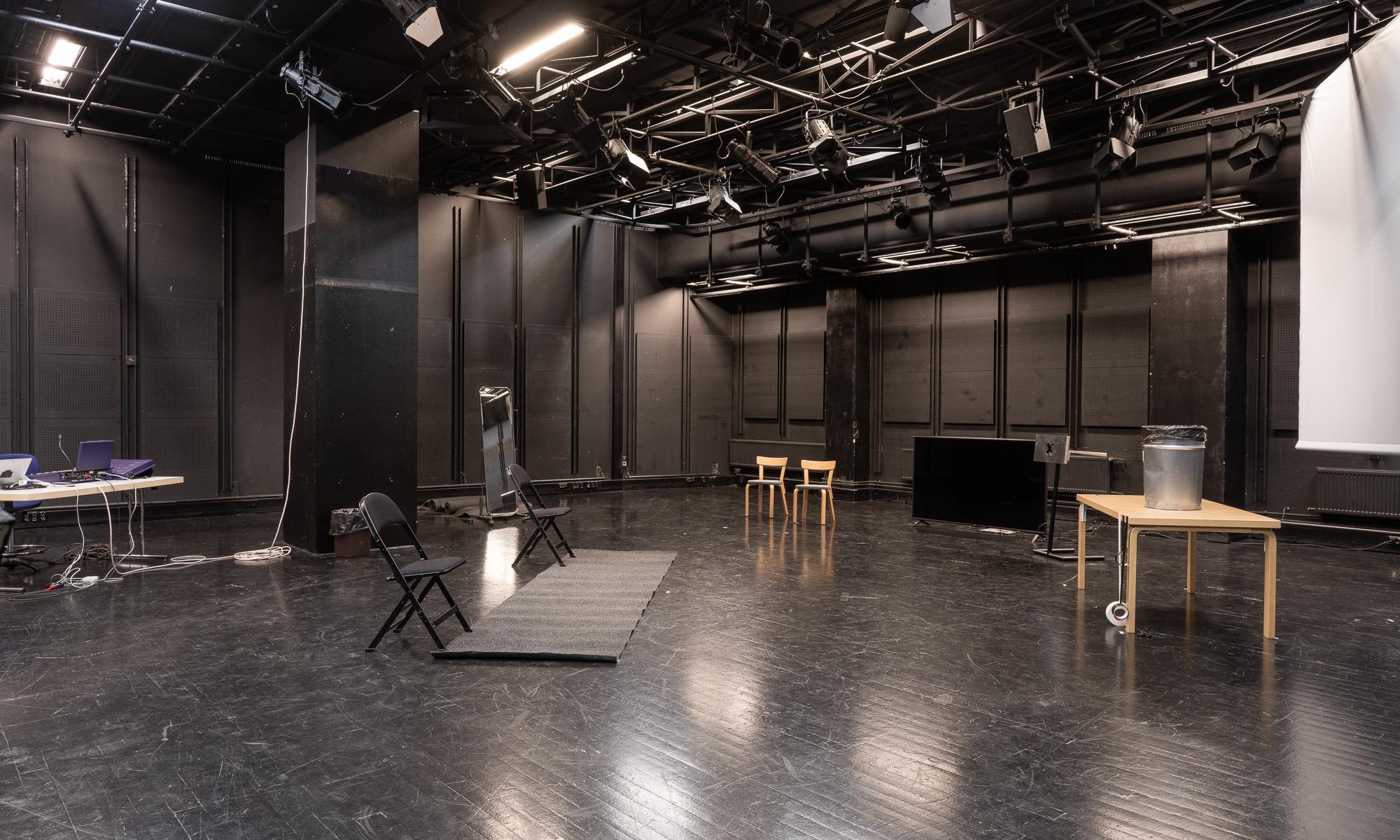 The Studio mostly plays host to Uniarts Helsinki's Theatre Academy's student productions.
The hall is equipped for high-quality lighting and audio solutions, as well as video projections. It is on the same level as the workshops, which makes set building and disassembling easier. The lighting, audio and set equipment can be set up in various ways with catwalks, battens, trusses and chain hoists. The equipment can be attached to the walls with C-rails (one metre apart).
The walls have rails, and the hall can be surrounded with black, opaque Molton fabric. In all facilities with ceiling battens, the maximum burden is 40 kg/m2, which is enough for projectors and speakers. The room has a sprung floor and underfloor heating.
The seating and stage structures can be adjusted (Nivoflex and Stageright), and the audience chairs can be connected. The studios have storage rooms for storing light sets and for use as a back office.
The studio can hold a maximum of 80 people.
Studio hire
If there are vacancies, the Studio can be hired to outsiders for events that are clearly connected to the university. If you are interested in hiring the facilities, please contact Facilities Director Matti Rautio (matti.rautio@uniarts.fi).
Filming
For filming permits, please contact Communications Officer Jaana Forsström (jaana.forsstrom@uniarts.fi).
Facilities and activities
Kookos
Sörnäinen campus
Studio 1
Studio 2
Studio 3
Theatre Academy Restaurant
Theatre Academy ticket sales