Work sustainably at Uniarts Helsinki
Read our tips for making sustainable decisions when working on campus, organising events and travelling!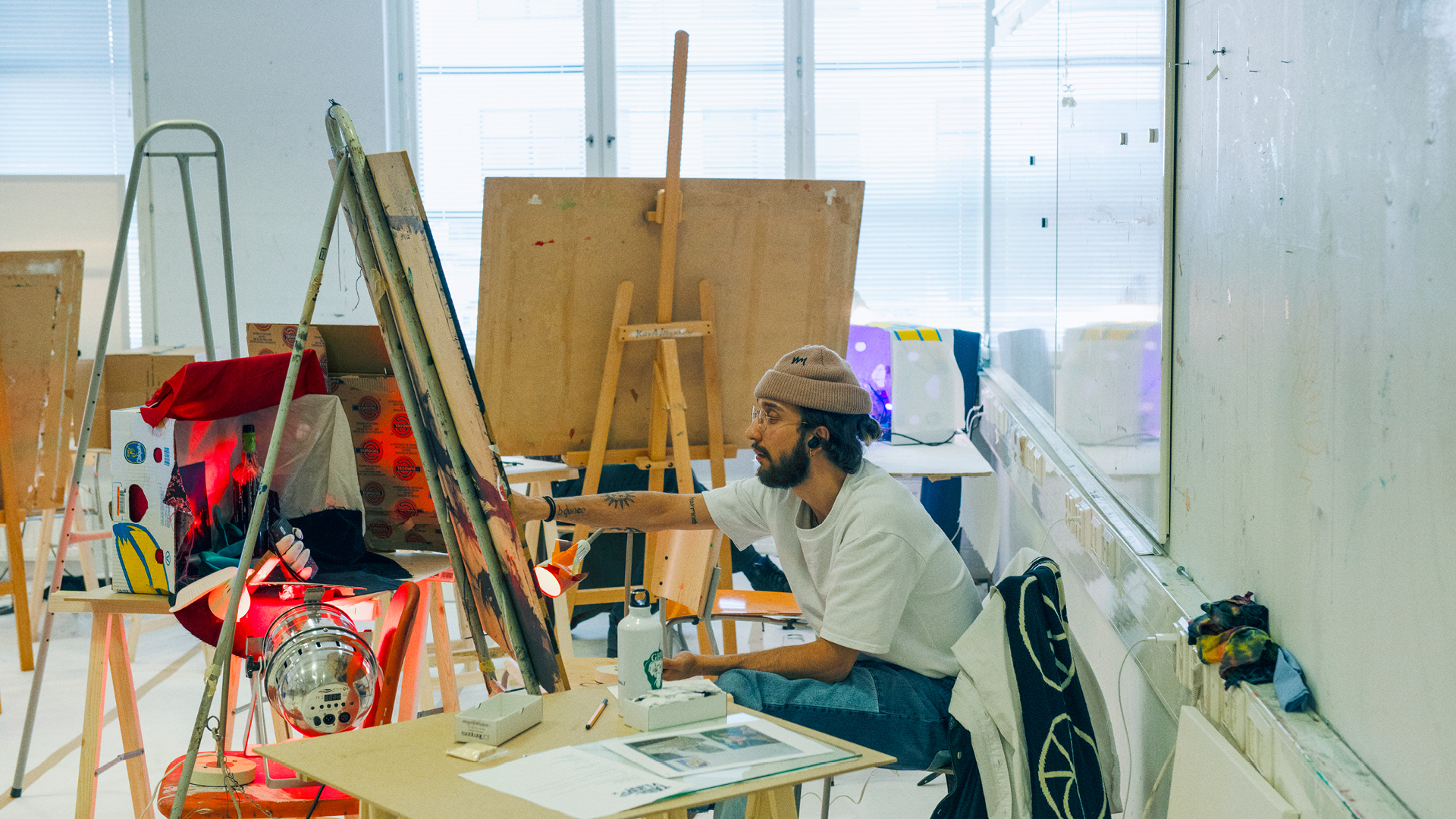 On campus
When eating at campus restaurants, favour more environmentally friendly options, such as vegetarian food and Finnish wild fish.
Favour public transport, cycling or walking to work and back.
Sort waste at recycling points according to the guidelines.
Use facilities responsibly: turn off lights and devices and unplug chargers when you leave the room.
When organising events
When you organise events on campus or in other facilities, try to enable remote participation. It is a responsible decision, because travel is the biggest emission source in connection with most events.
Organise events in places that are easily accessible by public transport. Provide visitors with information on the use of public transport in the event location to reduce the need for taxi travel.
If you offer catering in an event, favour vegetarian food and Finnish wild fish. You can avoid food waste by predicting the amount of required catering as accurately as possible, as well as by considering in advance what to do about leftovers. Use serving dishes that are washable or made of cardboard, and make waste sorting as easy as possible for participants.
Favour reusable and storable decorations and avoid giving unnecessary merchandise. Provide programmes and other materials in electronic format, if possible.
When travelling
Favour low-emission modes of transport, such as trains, buses or carpooling.
You can use WWF's free climate calculator for planning your trip. You can use the climate calculator to make comparisons between the emissions caused by various modes of transport (bus, train, flights, ships).
The most sustainable way to travel to Stockholm or Tallinn is by taking a ferry. If possible, favour ships that run on liquefied natural gas and/or electricity, such as Viking Grace and Tallink Silja MegaStar.
If you are travelling within continental Europe, favour the rail and bus connections that are extensively available in the area. You can search for timetables and options, for instance, via https://www.rome2rio.com/ and https://www.seat61.com/index.html.
If you fly, favour direct flights. The highest level of emissions is caused by take-off and landing. Also avoid flying in business class or first class: they take up more space on the aircraft, which means that an individual passenger will have a higher share of the environmental load. Before booking your flight, you can compare the carbon emissions of certain flights by using the Google Flights service.
When booking a hotel, favour hotels with an ecolabel, such as Green Key Swan Symbol, EU Ecolabel or Green Globe.