Vision, mission and values
The values of Uniarts Helsinki are skill, courage and openness.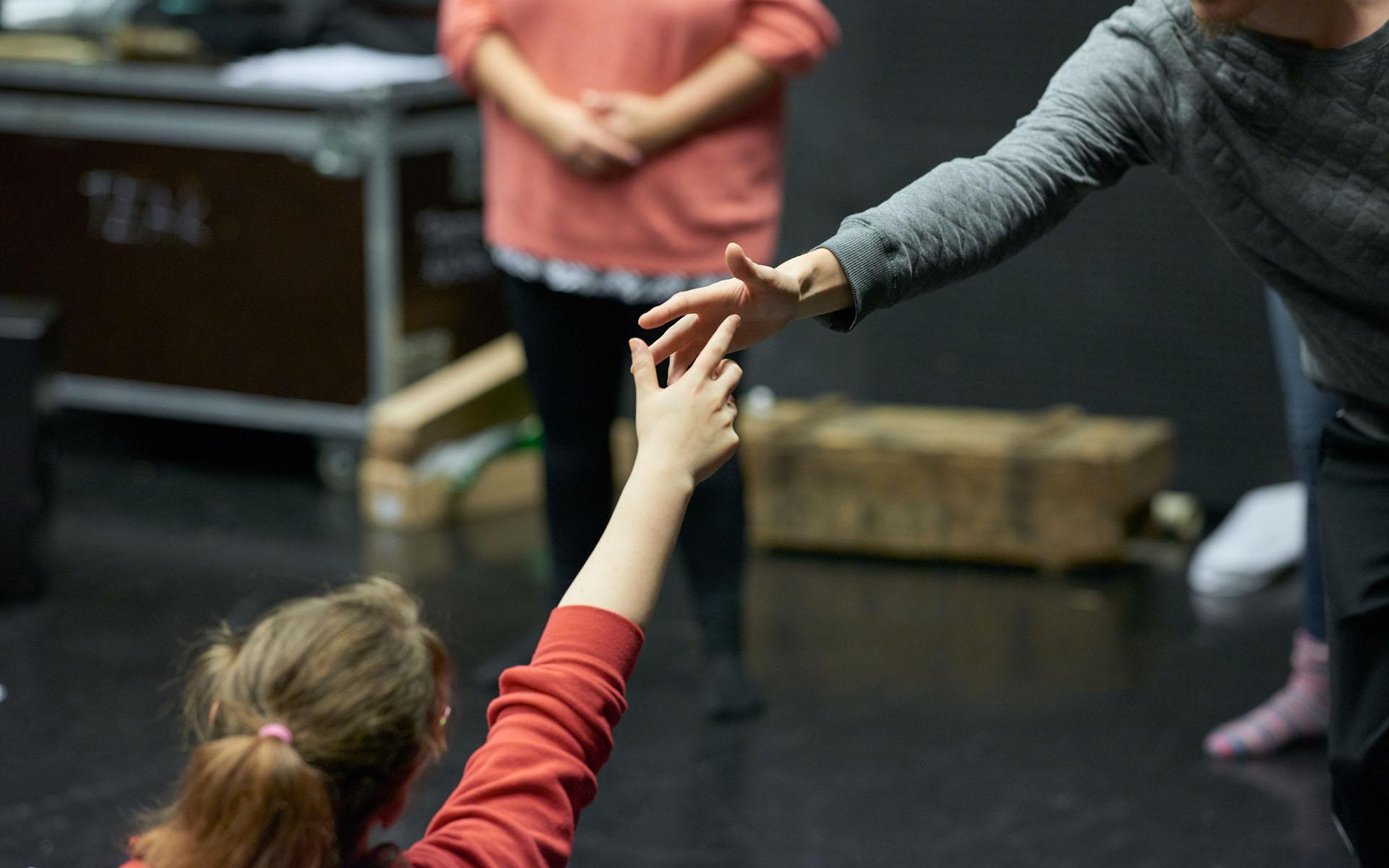 Our vision
Art creates the future.
Our mission
Uniarts Helsinki is an open meeting place for the arts – an ambitious university community for bold reformers and experts in tradition. We cultivate a unique environment that helps artists grow and strengthens the power of art as a driver of change.
Our values
Skill
Our idea of skill is based on a comprehensive view of what it means to be human: we are skilful, knowledgeable and emotionally aware. We aim to achieve the highest possible quality and expertise. We draw inspiration from our traditions but also reinterpret them.
Courage
We cultivate an environment based on trust where we encourage each other to be sensitive and responsible and to experiment fearlessly. We evaluate our operations critically and reform ourselves with a bold attitude.
Openness
We make decisions in a transparent and responsible way. We value diversity and consider it a resource. We seek an active dialogue with the world that surrounds us.
Societal impact
Students and learning
Graduates from Uniarts Helsinki change the world as artists, researchers and experts. Our students discover their own potential as artists and influencers, and don't shy away from their responsibility.
Art and research
We explore art and its practices and impact in our research and development activities. The unique quality of our research is based on artistic and art-pedagogical activities and our interaction with both the artistic and scientific communities.
Society
Art is a basic right and something that contributes to a meaningful life. Art, artistic thinking and creativity are tools that help us build an equal and sustainable world.
Our goals
We enable the growth of our students and help them become highly skilled and broadminded artists and changemakers.
Our multidisciplinary research is internationally esteemed.
Art and artistic thinking have a strong role in society.
Art is part of the solution to the ecological sustainability crisis.
Our community is characterised by its wellbeing, international appeal and lack of discrimination.
Uniarts Helsinki makes way for renewal and bold initiatives.