Uniarts Helsinki as an employer
Uniarts Helsinki's strength is based on the high quality of its teaching and art and the organic connection between education, research and artistic activities.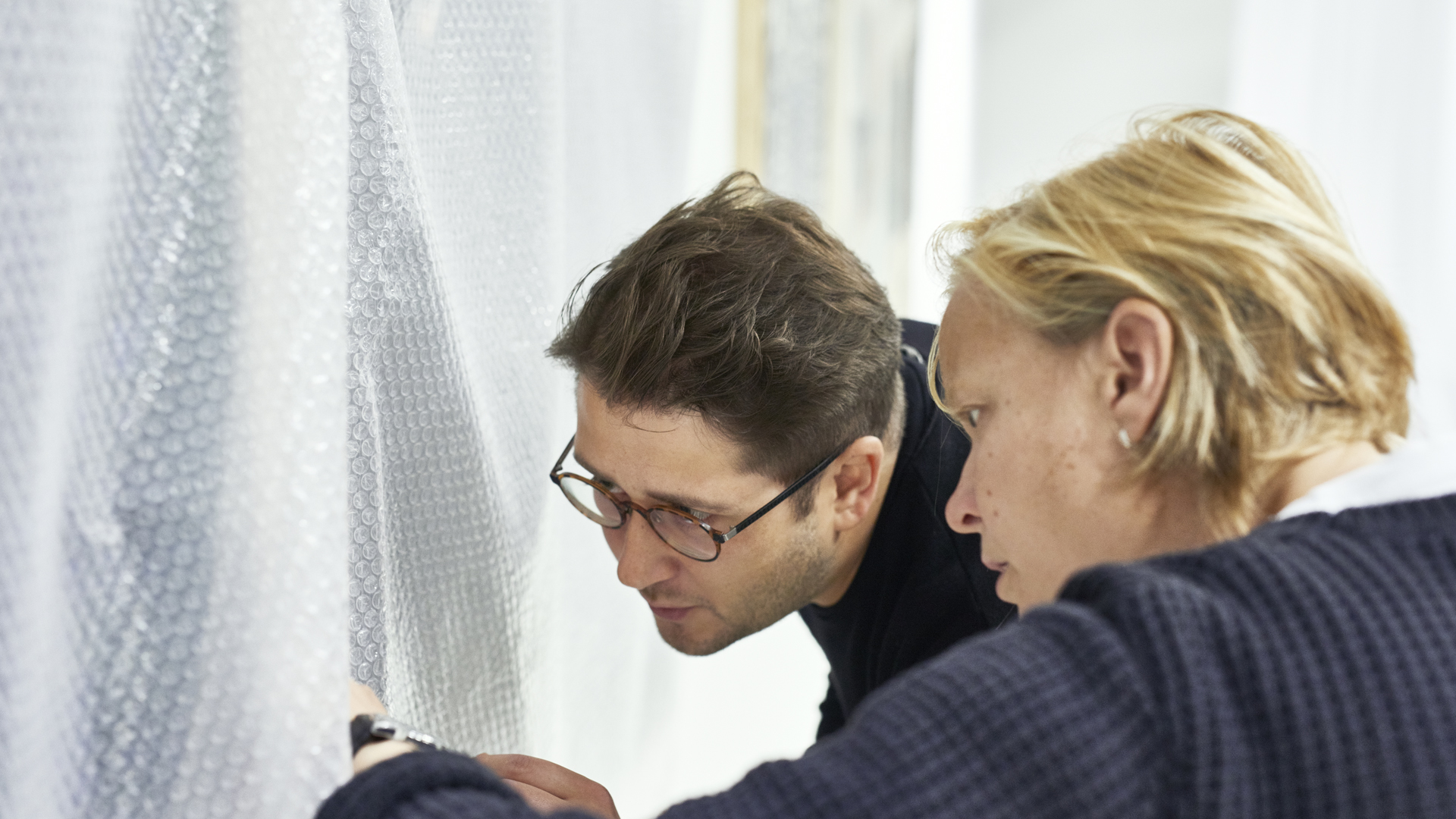 We appreciate forward-oriented and critical thinking in our activities. We always aim for high-class skill, quality and competence. We encourage bold endeavours when creating art and conducting research. We dare to experiment and create new kinds of ideas, expression methods and activities. We respect the freedom of art and operate globally in a responsible way. We consider individuality, uniqueness and diversity as resources that enrich the community. We develop an operational culture where we care about each other and bring joy and energy to each other.
Uniarts Helsinki's workplace values
Uniarts Helsinki's values are skill, courage and openness
Uniarts Helsinki's staff members are committed to the university's joint strategy and act according to its values. The work community acts responsibly in relation to their own work and the entire community. Members of the university community appreciate, respect and help each other and share their knowledge and skills with each other.
People within the university are allowed to experiment. Mistakes are not to be feared but learned from. Members of the community understand their responsibilities in taking part and take a resolutely solution-based stand on issues. Everyone in the work community is equal.
Opportunities to develop competence
The entire staff has equal opportunities to develop their competence. The pedagogical, artistic, research-oriented and other professional development of the teaching and research staff is ensured through their total working time plan. Staff's professional skills are developed and maintained e.g. through learning at work, job rotation, international exchanges, sharing of knowhow and staff training. The development of teams and units is arranged through team building days, training, consultations and work guidance.
Transparent recruitment procedures ensure the best staff
It is through professional, open and transparent recruitment procedures that Uniarts Helsinki can ensure that it employs the best staff possible. Recruitment processes are implemented in accordance with the HR plan that is updated on a yearly basis in accordance with the principles of the strategy. Recruitments are handled according to standard recruitment processes.
Central location
We follow the principles of mobile work and offer excellent tools and support for it. Our central location in Helsinki guarantees that our employees can commute to their workplace easily with public transport.