Young Artists of Summer: Erinys Quartet 
Erinys Quartet's concert Intimate Letters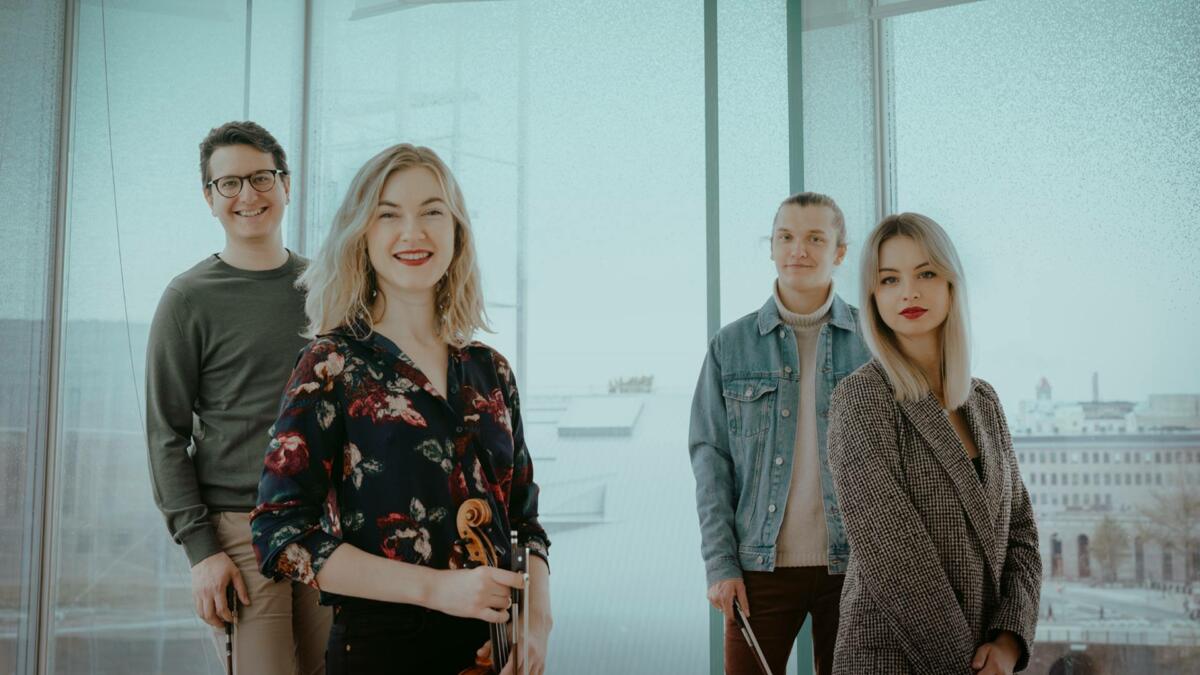 Erniys Quartet's concert, "Intimate Letters", is a collection of four very different pieces brought together by a common theme of resilience and transformation. Each composer becomes swept up in darkness in their respective pieces, but they all find a different way to transform from despair into hope and perseverance.
Programme
L.V. Beethoven: String Quartet in B-flat major, op. 18 no. 6 (1801)
K. Saariaho: Terra Memoria (2006)
-intermission-
C. Dämstrom: String Quartet No. 2. "Letters" (2018)
L. Janáček: String Quartet No. 2 "Intimate Letters" (1928)
Performers
Erinys Quartet
Elizabeth Stewart, violin
Joosep Reimaa, violin
Marija Räisänen, viola 
Stergios Theodoridis, cello
More information: Janne Ikäheimo, janne.ikaheimo@uniarts.fi
Young artists of summer
The concert series presents recent graduates and students of the Sibelius Academy of the University of the Arts Helsinki who have excelled in their studies.
See the other concerts in the series
Mannerheimintie renovation project
Access to the Musiikkitalo from the direction of Mannerheimintie will be difficult. We recommend that you allow enough time for your arrival and use the entrance on the side of Kansalaistori if possible. According to current information, the entrance to Mannerheimintie will also remain in use throughout the renovation, but pedestrian routes can be challenging at times.
We recommend following the official information channels of the renovation project, where you can find the most up-to-date information.