Così fan tutte
Così fan tutte is a classic comic opera given here in a new production by the Sibelius Academy Opera.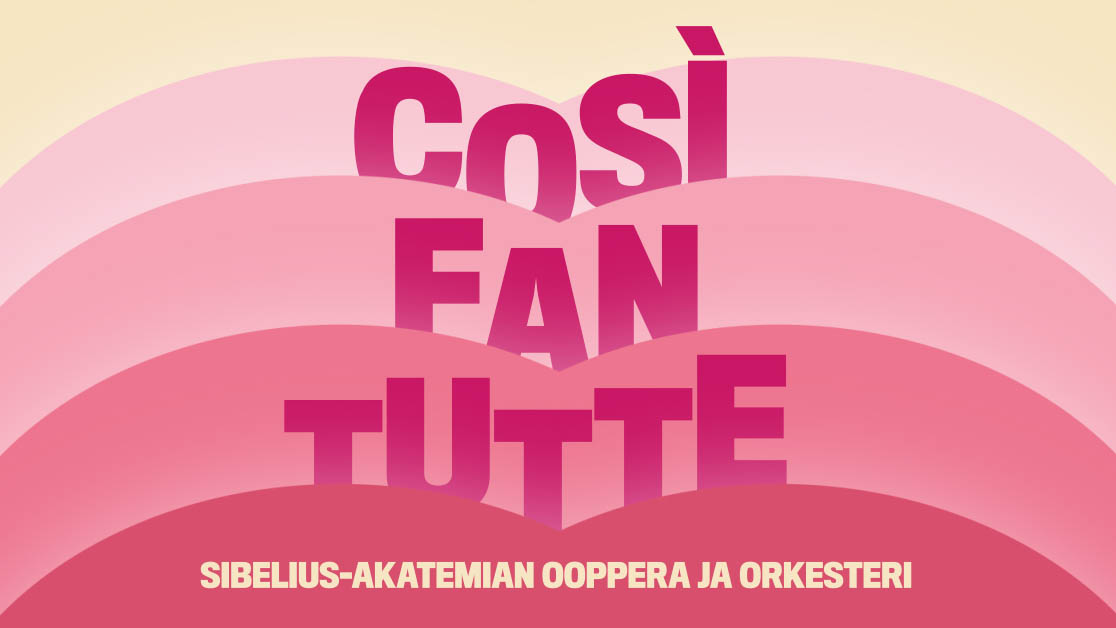 Following a bet, Don Alfonso spins a plot to prove that the faithful Dorabella and Fiordiligi can be tempted to cheat on their fiancées – after all, as he says, all women do it. The result is a tangled web of human relationships and disguises with no holds barred, all set ingeniously to bubbly music by Mozart.
Sibelius Academy Opera
Maarja Plink, Elias Miettinen ja Elonore Luciani, piano
Vilppu Kiljunen, director
Markus Lehtinen, conductor
Markus Tsokkinen, set design
Anna Sinkkonen, costume design
Tuija Luukkainen, makeup design
Sirje Ruohtula, lighting design
Performed in Italian with subtitles in Finnish.
Mozart
Further information: Mirka Rättyä, mirka.rattya@uniarts.fi