D. Graham Burnett: The Tip of the Finger and the Moon
Visiting professor and artist D. Graham Burnett gives a public lecture and course at the Academy of Fine Arts.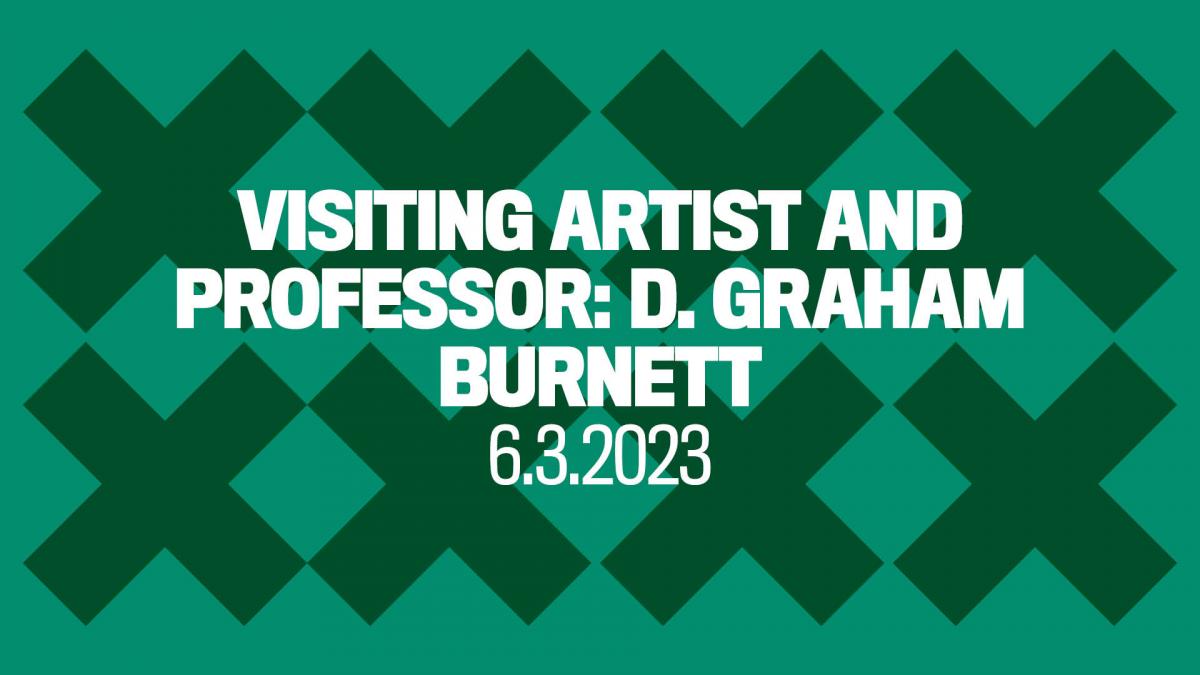 Public Lecture
THE TIP OF THE FINGER, AND THE MOON: Three Meditations on Averted Attention
How can we measure the angle between where we look and what we see? What deflections and indirections make attention possible? When must we avert our senses if they are to serve us in the work of world-making with others? In this presentation, KuvA Visiting Professor D. Graham Burnett will draw on the history of technology and the human sciences to explore the emancipatory power of radical human attention.
Mon 6.3. at 17:00-19:00
Myllyntori – Mylly's Square

Lecture is also available on Zoom.
Meeting ID: 637 4578 2591
Course
ATTENSITY: The Poetics of Attention
A sustained inquiry into attention as a medium. Through a series of hybrid and collaborative investigations, we will work to understand the ways that attention gives shape to individual and collective experience. The history of attention, and the techno-scientific formations that have canalized "attensity" will receive critical scrutiny — and speculative engagement. What kinds of "notation" or "scores" can serve to inscribe the poetics of attentional form? Projects will take the form of interventions in the ecologies of attention.
The course workshops are on the 6.-10. of March and the 1.-5. of May.
Bio
D. Graham Burnett works at the intersection of historical inquiry and artistic practice. Based in New York, and associated with the Friends of Attention, he is interested in experimental/experiential approaches to textual material, pedagogical modes, and hermeneutic activities traditionally associated with the research humanities. Recent (collaborative) performances and exhibitions include: "The Milcom Memorial Reading Room and Attention Library" (The Monira Foundation / Mana Contemporary); "Practices of Attention" (33rd São Paulo Biennial); "The Work of Art Under Conditions of Intermittent Accessibility" (Palais de Tokyo, Paris); "The Trochilus Exercise" (Asian Arts Theater, Gwangju, South Korea); "The Boğaziçi Rolls" (SALT-Galata, Istanbul); "The Ketchem Screen" (Manifesta 11, Zurich); and "Schema for a School" (Prelude to the Shed, 2018, NYC; 2015 Ljubljana Biennial). Several of these projects emerged in association with the speculative historiographical collective known as ESTAR(SER). Burnett trained in History and Philosophy of Science at Cambridge University, and currently holds a professorship in History and History of Science at Princeton University. He runs the "Conjectures" series for the Public Domain Review, and is an editor at the Brooklyn/Berlin-based Cabinet magazine. He is the author, co-author, or editor of half a dozen books (and many articles), most recently: Twelve Theses on Attention (Princeton University Press, 2022) and In Search of the Third Bird (Strange Attractor, 2021).