Threat
Artwork on Kuninkaansaari island.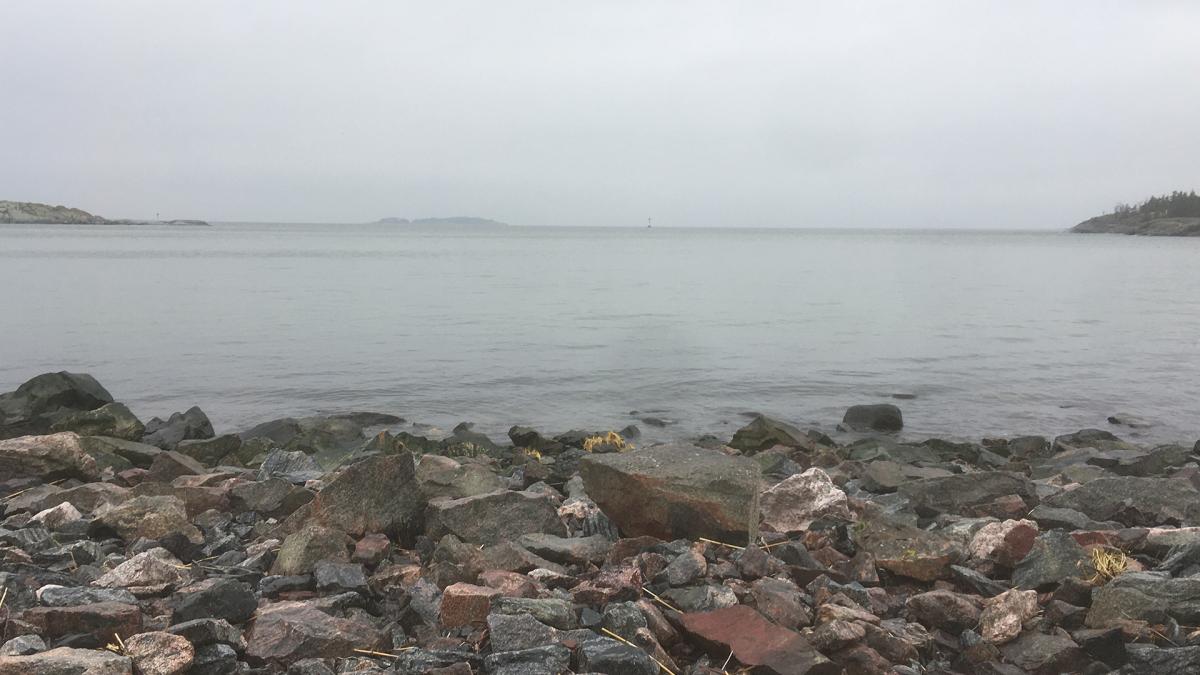 The work is located on the bridge on land leading over to Kuninkaansaari, on the border between the land and the sea. The work is made up of words engraved on rocks, and the last of the words is in the sea and can only be read with the help of binoculars. The words are counterparts to each other, and they comment on the perspective-dependent nature of threats and fear, and on the interdependencies and manipulativeness of contrasting concepts. For what purpose and why are these words used and who or which party benefits from them? The work opens up to the sea and towards the horizon, with no visual of the opposite shore.
Artist: Timo Viialainen
The work is part of the Island of Relations exhibition and Uniarts Helsinki's Saari 2020 (Island 2020) programme on Kuninkaansaari island.
See Saari 2020 programme's locations on interactive map.
Changes may apply.