TADaCollective
TADaCollective is hosting an evening of performance in three parts.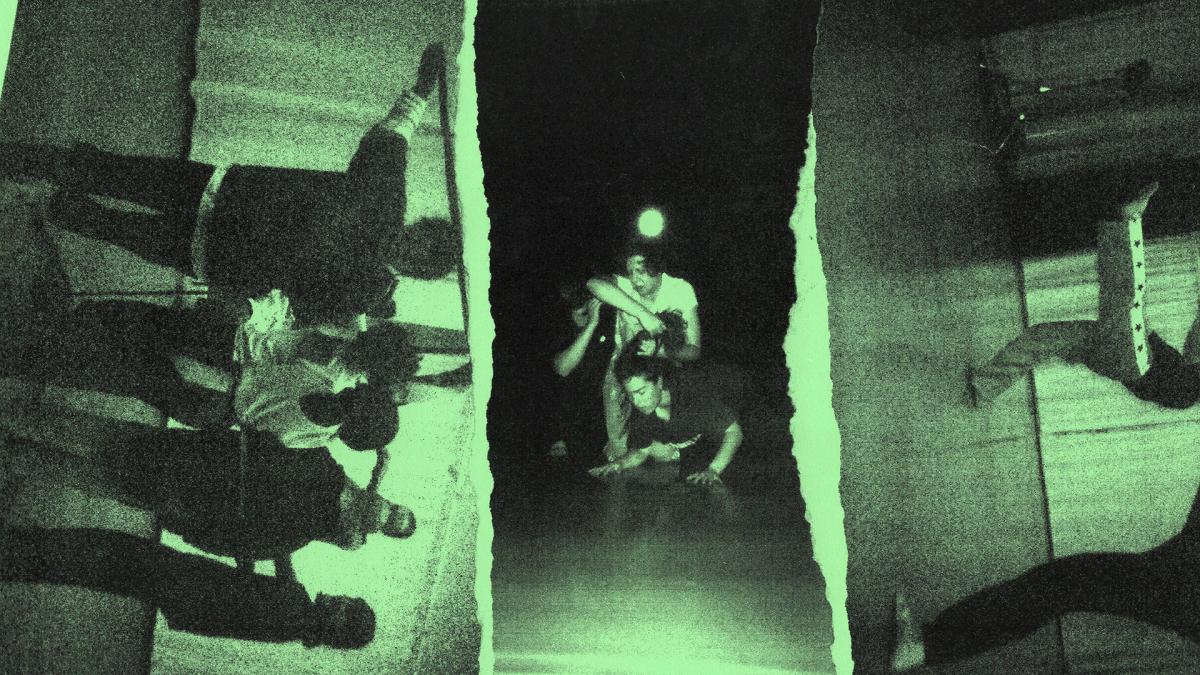 In their final study year, students of the Master's Degree Programme in Dance Performance have the opportunity to build a joint artistic thesis project together. This year five of them have decided to work collaboratively. They have formed a working group with a student from Master's Degree in Lighting Design, who is also completing their final artistic thesis within this project frame. The work will be supported by professional costume and sound designers as well as the staff of Theatre Academy University of the Arts Helsinki.

The final form the artistic thesis will take is an evening of performance in three parts. Each part can exist as a stand alone work but together they produce a triptych – which touches, tastes, feels, hears, and sees the world in a particular way.

TADaCollective will host/share their works in January and February 2023 at Theatre Academy University of the Arts Helsinki, and will tour both in Finland and abroad in May and June 2023.
TADaCollective
Performers: Sonja Karoliina Aaltonen, Jacqueline Aylward, Iris Blauberg, Arttu Halmetoja, Maja Kalafatić (MA in Dance Performance)
Lighting Design: Lauri Hietala (MA in Lighting Design)
Costume designer: Kasia Gorniak (guest)
Sound designer: Lauri Kallio (guest)
…like crazy
Dance makers: Sonja Karoliina Aaltonen Maja Kalafatić and Jacqueline Aylward
Lighting design: Jacqueline Aylward, Lauri Hietala, Maja Kalafatić, Sonja Aaltonen
…like crazy is a dance that moves
through fragments of feelings. With
an architecture built from desire and
intuition it builds, bends and slips off
proposed psychokinetic emotional
terrain.
…like crazy samples, confesses,
expresses and wrestles its way into
being and then vomits all over itself.
…like crazy was created through an
artistic process that was supported
and nourished by the friendship and
lived experiences of the three dancers.
You might think this work is about love
and sexuality, but actually…
Ones Loved and lost now just white.
Performer, material collector: Iris Blauberg
"thrashing my way through the imaginary space."
This final work came through many twists and turns, but then it started
to progress quite organically. You know, by collecting different materials,
which happened to come across my path of living. After that, I had a vision
that "hey, this is it!" Then I just started to go towards it.
Now it is here.'
Then came the moment of panic, I should not be here! Why am I here? I
can't escape..
I would also like to point out that all the materials here are somehow found
objects and I don't own them. I just take advantage of them because it
makes me powerful .
If I could offer a few tools for experiencing this, it would be:
respect the rocks.
give them time.
let them sink into the paper.
hope for the best outcome.
CONCERT
Performer: Arttu Halmetoja
Concert emerged through trial
and error and transformed
into a multi-arts performance.
By visiting the echoes of my
past dances, I create new
ones. I try to get to the place
where my dance feels exactly
right and nothing else. Also,
there are a few chairs. And
two pieces of fabric.
Lighting Design
Lighting designer: Lauri Hietala
Waves moving through a surface reveal flashes
of movement. Disjointed pieces that sometimes
come together as one body. Sunlight in the corner
quickly flashes a few times and gradually moves
from darkness to bright daylight.
By following the light you can find ways of sensing
the world and different lights affect how you see
the environment.
Part of lighting designers work is to view the
performance from the outside like the audience.
This could mean that the designer has the same
experience as the audience. Every member of the
audience has their own experience so there is no
singular audience experience. The audience sees
more of the performance than the makers.
There are multiple types of seeing. You can see
the details and colours in an object's surface,
brightness of the space, shape and movement of
a figure and your own thoughts.
The estimated duration of the evening is 3 hours with two intermissions.
Tour dates for Spring 2023:
Tue 9.5. Sibelius-Sali, Järvenpää-talo, Järvenpää
Sat 20.5. ITAK-stage, Kuopio
Tue 6.6. Kanuti Gildi Saal, Tallin, Estonia