Spaces between the spinal bones
Installation on Kuninkaansaari island.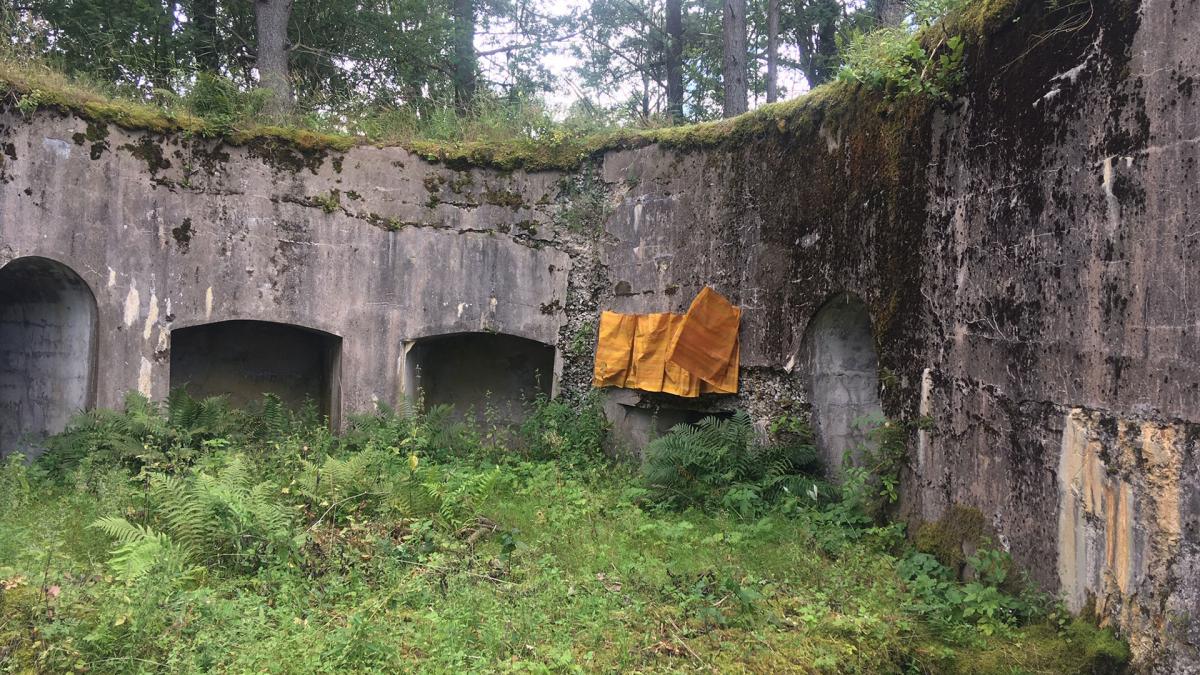 There are places aware of their own gravity.
Spaces between the spinal bones.
The wind passes my sleeping back from the east.
In pink.
The margin of grid paper in my body.
The buoyancy of the sea.
Installation, location: Artillery Battery V
Artist: Anna Broms
The work is part of the Island of Relations exhibition and Uniarts Helsinki's Saari 2020 (Island 2020) programme in Kuninkaansaari island.
See Saari 2020 programme's locations on interactive map.
Changes may apply.