SibA Folk Big Band – Stream behind the masks
Welcome to listen the stream concert of SibA Folk Big Band!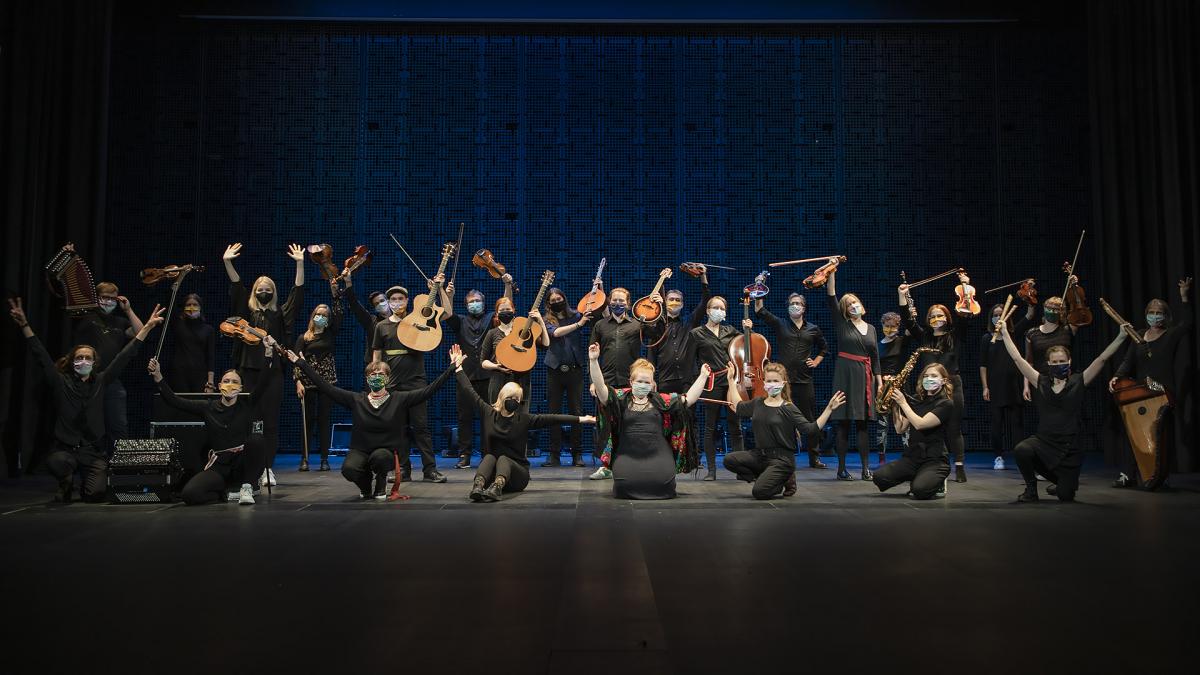 The repertoire of SibA FBB consists of traditional dance melodies and songs, contemporary compositions and arrangements.There are straightforward polskas and schottisches played with irresistible going, which take you to dance. Besides, more atmospheric and meander tunes are represented by the various sparkling contemporary folk music compositions.
Further information: Sirpa Lahti
This concert is part of a pilot where we try new, lighter ways to do livestreams.