Pub­lic ex­am­i­na­tion of the artis­tic doc­toral de­gree of Krishna Nagaraja
Title of the doctoral project: Polska Travels: Composing (at) the Crossroads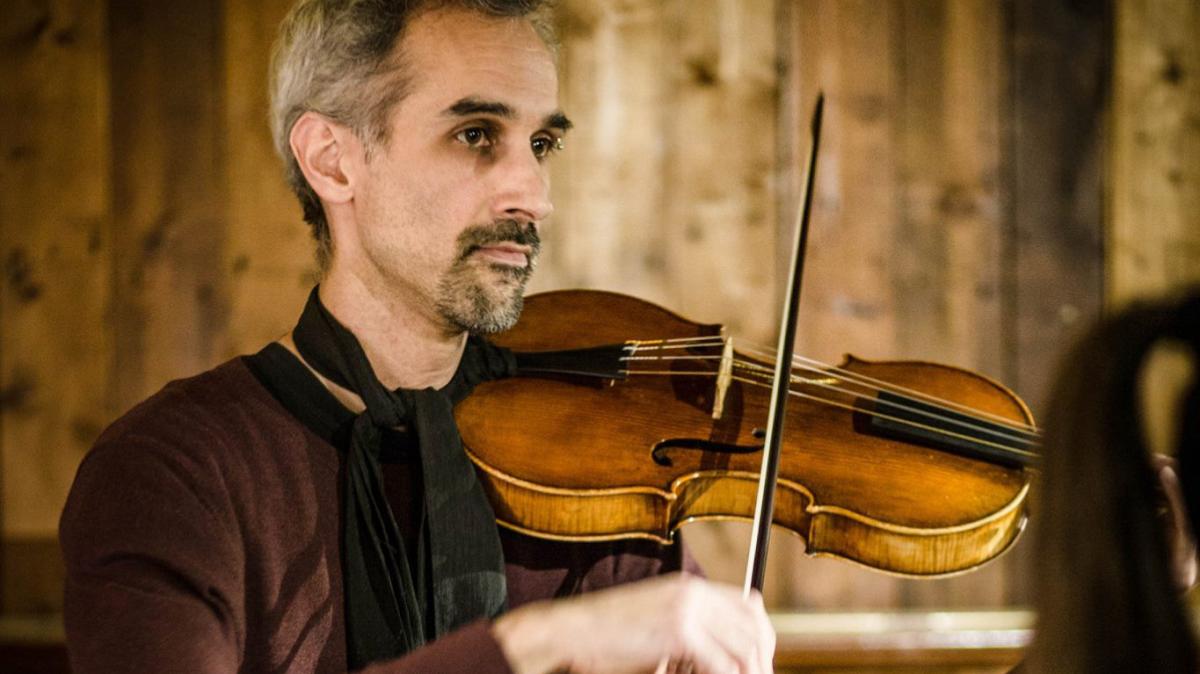 Examination committee
Chair: Saijaleena Rantanen
Artistic committee: Sinikka Kontio (chair), Kristiina Ilmonen, Assi Karttunen, Kreeta-Maria Kentala, Jouko Kyhälä, Olli Virtaperko
Thesis examiners: Assi Karttunen, Thomas von Wachenfeldt
Programme
Opening words by the Chair
Lectio praecursoria
Statement of the artistic work
Statement of the written thesis
Discussion of the thesis
Final statement by the chair of the examining committee
Discussion with the audience
Conclusion of the examination
Summary of the lectio præcursoria
Introduction: general overview of the research
Early stages: "FolkBaroque"
Middle stages: from arrangement to composition
Final stages and conclusions: "Composing (at) the Crossroads
Musical excerpts in the lectio præcursoria:
Video example 1: extracts from doctoral concerts 1 and 4
Audio example 1: excerpt from Mäkelääsen Tulomarssi (trad. Finnish), Arto Järvelä – fiddle
Audio example 2: excerpt from Kahman Antin Polska (trad. Finnish), Petri Prauda – bagpipes
Video example 2: "Ouverture" from A Finnish Suite (Krishna Nagaraja), SibA FolkBaroque Orchestra
Video example 3: "Kevät" and "Kesä" from The 2½ Seasons (Krishna Nagaraja), SibA FolkBaroque Orchestra dir. James Kahane, Ilkka Heinonen – jouhikko
Video example 4: excerpt from "Över Gränsen" from Gränser (Krishna Nagaraja), Hurra Barockorkester dir. James Kahane, Mats Edén – 5-strings viola d'amore
Video example 5: "Valdresspringar" from Stringar (Krishna Nagaraja), String Quartet Meta4
About the artistic demonstrations
The "Polska Travels" doctoral project explores the origins and development of the Nordic polska, a very popular folk dance tune that spread into Sweden, Finland, and Norway starting from the late 16th and early 17th century. The artistic outcome consists of an array of new arrangements and compositions based on the theoretical and practical knowledge gained through the study of the history and characteristics of the polska, across centuries and geographical areas. The music explores the crossroads of many musical genres, where categorisation and labels are no longer possible or even necessary.
About the doctoral candidate
Violinist, violist, composer, arranger, formerly also singer and beatboxer, Krishna Nagaraja has always approached music from many different directions. Over the years, his musical path led him to the baroque violin and viola, performing with renowned groups in his native Italy and abroad. His passion for traditional music also steered him towards Irish, Scottish, Breton, and Nordic folk music. In 2012 he moved to Helsinki to attend a Master's Degree in Global Music (GLOMAS) at the Sibelius Academy. Within its framework he experimented with the interaction between musical genres and styles, mixing folk with baroque and contemporary music in original arrangements and compositions. This activity produced projects such Biviola, a viola duo performing his arrangements of Nordic folk tunes, and his main brainchild Brú, a kaleidoscopic international group whose leadership has brought him and his music to several European festivals such as MA Bruges, Warsaw Philharmonia, Concertgebouw Brugge, East Cork Early Music Festival, and MiTo Settembremusica. His arrangements were also featured in an Australian tour with local groups Evergreen Ensemble and The Muses' Delight (2019).

He started his doctoral project "Polska Travels" at the Sibelius Academy in 2016, and was since then awarded several grants from Finnish funding bodies such as SKR, Taike, and MES, later to be employed as an Artistic Researcher in the MuTri Doctoral School. He has presented the project in several international events (Finland 2016, 2020, 2021, 2022; Sweden 2017; Italy 2018, 2022; UK 2022; Ireland 2022; Latvia, 2022). The compositions premiered at his last doctoral concert in May 2021 were recorded in his first CD as a composer, featuring string quartet Meta4 and himself on the Hardanger fiddle.
More information
Krishna Nagaraja krishna.nagaraja@uniarts.fi
Listen to Nagaraja's doctoral concerts in Youtube