NYKY Ensemble: Body-mind
Sibelius Academy's NYKY Ensemble performs an international selection of chamber music pieces of our times.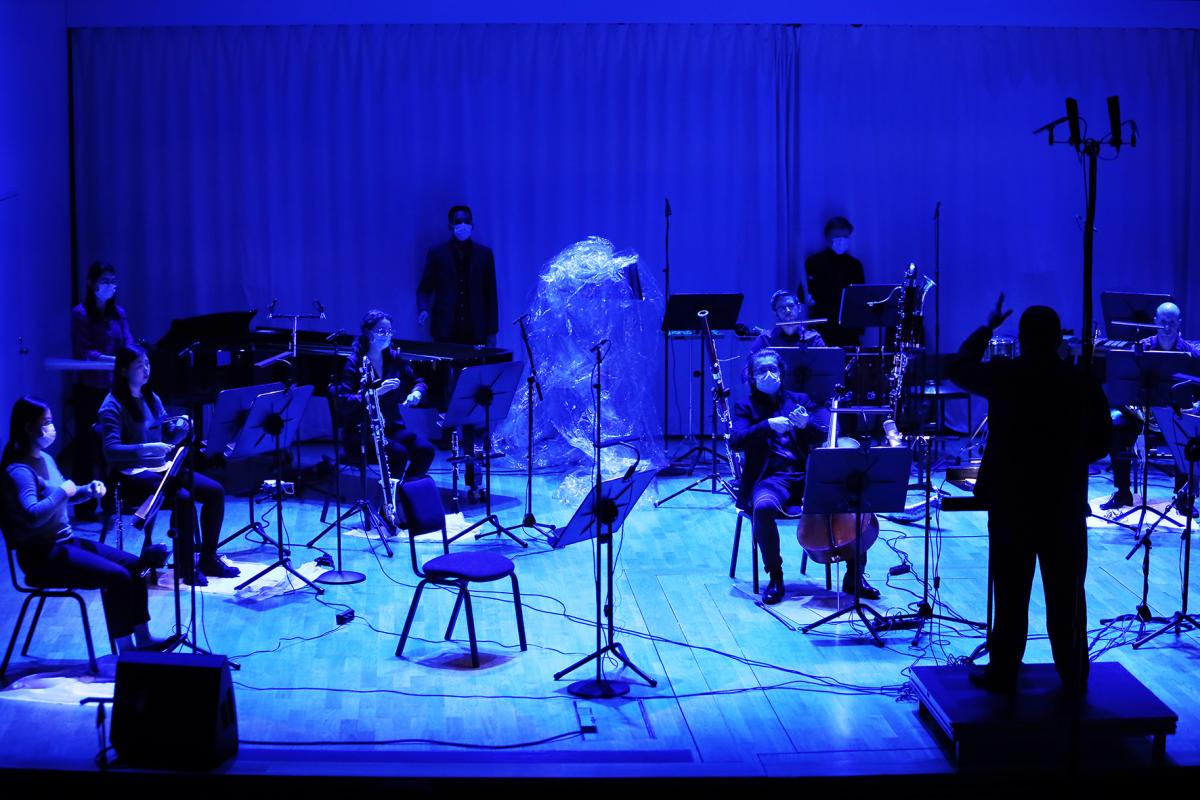 The concert pieces strive for different moods, ranging from meditative stars and moonlight moments to joyful dance. As a special pedagogical point of the concert, the focus is on leading a chamber group, communication between musicians and managing each other through bodily presence and movements.
The programming of the concert also involves political issues related to modern music, such as dismantling the unequal gender distribution of composers and European-centred composition, or, as a current issue, music by Ukrainian composers.
Programme
Anothai Nitibhon: Mut(e)ual Dialogue (2009)
Yuiko Mukai: Sea of words (2019)
Juha T. Koskinen: das zur Ruhe kommen der Mondscheibe im Herzen (2019)
Gilad Cohen: Trio for Spry Clarinet, Weeping Cello and Ruminating Harp (2010)
– interval –
Augusta Read Thomas: Dancing Helix Rituals (2006)
Jessie Montgomery: Voodoo Dolls (2008)
Volodymyr Runchak: Fingerprints on strings, keys and valves (an attempt at musical expertise) (2018)
NYKY Ensemble
NYKY Ensemble is a contemporary music group of Uniarts Helsinki's Sibelius Academy, which serves as a forum for contemporary music projects and provides perspectives on the trends and techniques of our time, such as expanded playing techniques, live electronics, microtonality, minimalism or cross-disciplinary artistic cooperation. The composition of the ensemble depends on the pieces to be presented at any given time, and the visiting supervisor in each concert period is a musician or ensemble specialising in contemporary music.
Performers
NYKY Ensemble, music

Martha Effe, flute
Jussi Uuksulainen, clarinet
Serguei Gonzalez Pavlova, violin
Aimar Tobalina, violin
Weronika Skowronska, viola

Mark Reid Bulatovic, guitar

Dávid Szilasi, harpsichord

Eteri Tskipurishvili, piano

Tsotne Sidamonidze, piano

Mateusz Gwizdalla, conductor

Maria Puusaari, programming and music coaching
Additional information: Leevi Räsänen, leevi.rasanen@uniarts.fi