ONLINE CONCERT: Musica Nova Helsinki: Joy Against the Machine
The concert is Libero Mureddu's first doctoral concert.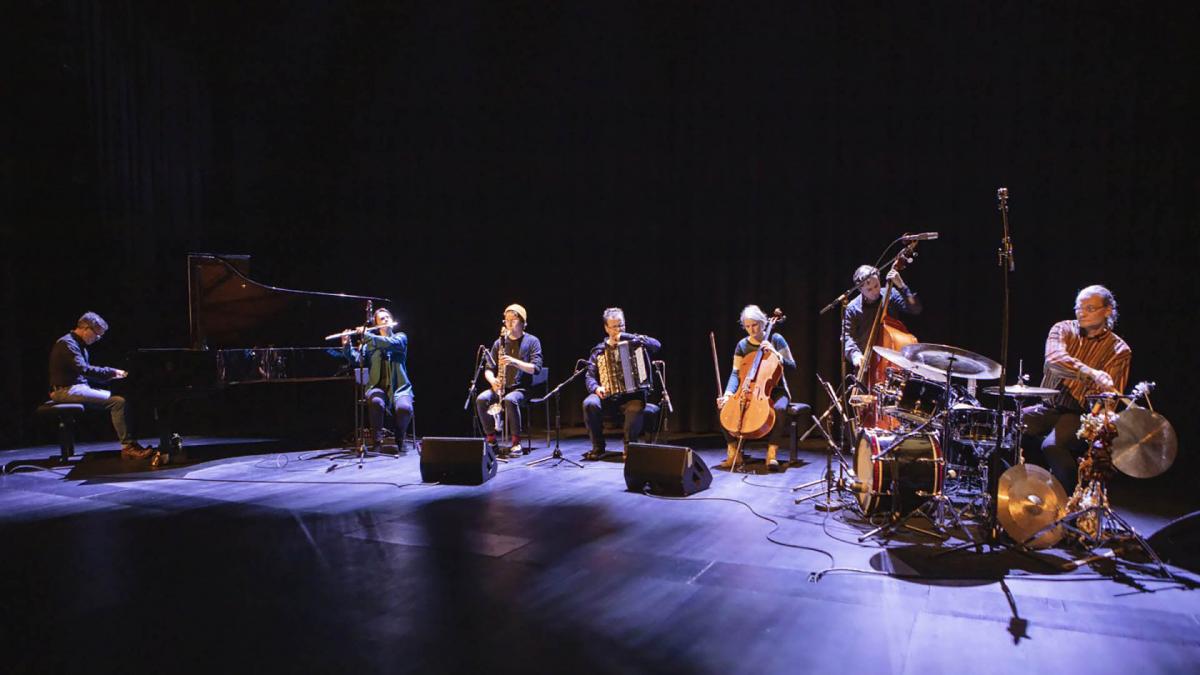 The concert will be streamed live on Uniarts Helsinki's Youtube channel.
Italian composer Libero Mureddu is currently working on a doctoral degree at the Sibelius Academy, and this concert is part of the degree. Mureddu is known as an exceptionally versatile composer: he has been moving between jazz, pop, experimental and contemporary music. When composing, he utilises algorithms, artificial intelligence and free improvisation. These themes are present in Joy Against the Machine, which explores the language of improvisation: Mureddu conducts the Septad Ensemble, which receives orders from a computer at random intervals during the performance. How does the ensemble react? Are the musicians able to execute the computer's demanding and sometimes even provocative orders?
Programme
Libero Mureddu: Joy Against the Machine
Performers
Piano, electronics and visualisation, concept and artistic direction: Libero Mureddu
Flute: Livia Schweizer
Bass clarinet: Mikko Raasakka*
Quarter-tone accordion: Veli Kujala
Cello, visualisation and additional concept: Aino Juutilainen
Double bass: Ville Herrala
Drums and percussion: Janne Tuomi
* Mikko Raasakka substitutes Ville Lähteenmäki who couldn't travel because of current travel restrictions.
Further information: Anna Huuskonen
The concert is part of the Musica nova Helsinki contemporary music festival. The festival will be held in Helsinki from 2 to 10 February 2021.