Lied @ Sibelius Summer Academy
Welcome to our week-long study programme for Lied duos, dedicated to German song.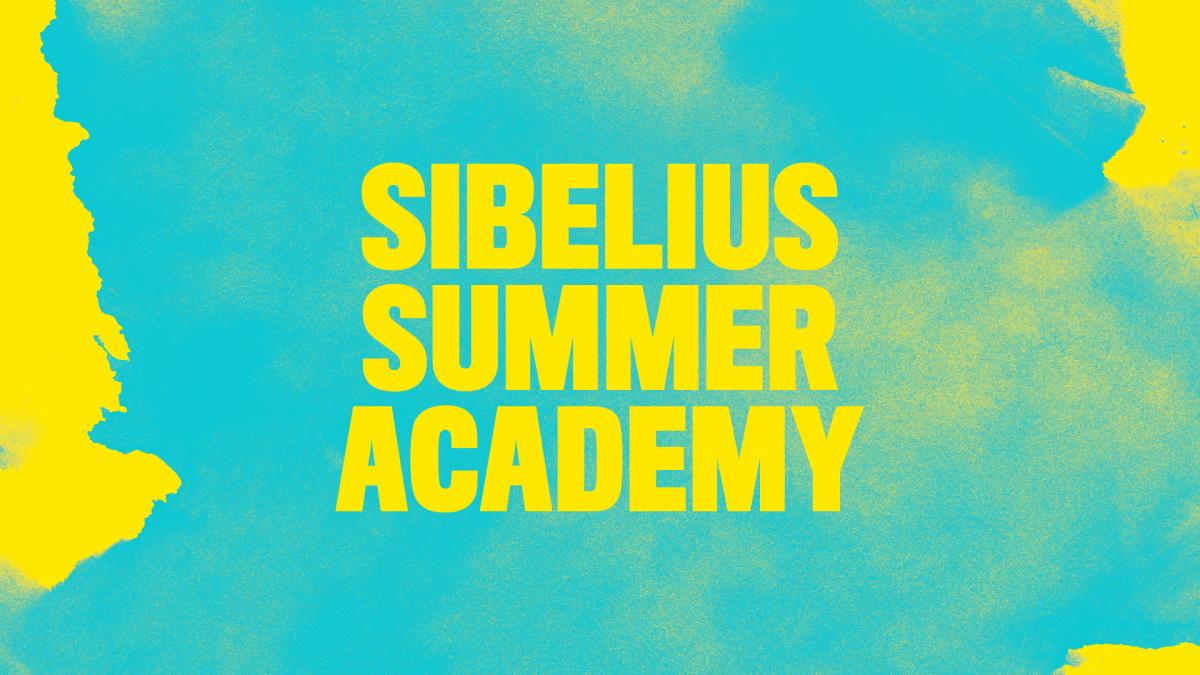 Lied @ Sibelius Summer Academy is a week-long study programme dedicated to German song. During the course, singer-pianist duos will work daily with an internationally renowned faculty of teachers, and the programme will include music coachings, classes on poetry and diction, stage presence, and an array of lectures, presentations and discussion forums on topics related to the tradition and future of German song. At the end of the course, students will participate in a public presentation recital, and there will also be an informal Schubertiade in the middle of the week.
Students are expected to bring a range of German song repertoire to the course, including at least two songs by Schubert and one contemporary German song. A list of suggested contemporary repertoire will be provided to successful applicants, but the list is not prescriptive, and duos are free to choose any contemporary German song(s) of their choice. For the purposes of the course, any songs written after 1975 are acceptable.
Faculty
Soile Isokoski, Visiting Professor, Sibelius Academy, Uniarts Helsinki
Petteri Salomaa, Professor of Vocal Arts, Sibelius Academy, Uniarts Helsinki
Tuija Hakkila, Professor of Piano, Sibelius Academy, UniArts Helsinki
Andreas Schmidt, Professor of Singing, Hochschule für Musik und Theater, München, Visiting Professor, Sibelius Academy, Uniarts Helsinki
Keval Shah, Lecturer of Lied, Sibelius Academy, Uniarts Helsinki
Richard Stokes, Professor of Lieder, Royal Academy of Music, London
Jeremy Sams, theatre director, writer, translator, composer
Course fee
Course fee: 500€/participant, 1000€/duo (incl VAT)
The course fee includes
16 x 45 minutes lessons in total over the week; total of 12 hours of private lessons per duo. No individual voice or individual piano lessons are given. All duos will receive the same amount of time with each teacher and all duos will work with all 7 teachers. The sessions with Sams and Stokes will be on poetry and text, more than music.
Group classes for pianists on historical keyboards
An introduction to vocal coaching for pianists
Lied-related presentations, lectures and discussions
Participation in one informal concert half-way through the week and one formal public concert at the end of the course.
Some freetime activities for the participants (TBA)
NOTE! The course is admission free for Sibelius Academy students
How to apply
Application period ends on 31 May 2022. Applicants should submit video recordings of two contrasting German songs, including one song by Franz Schubert. Successful applicants will be asked to submit a repertoire list of 12-16 songs in advance of the course.
Based on the applications, six piano-vocal duos from the Sibelius Academy and six from outside the Sibelius Academy will be selected to participate in the course.
Practical details
There are several options for student accommodation in the Helsinki region. You can find a comprehensive list of Helsinki hostels from Hostelworld.com. A range of Airbnb accommodation is also available in Helsinki. Hotel Helka nearby our Töölö campus also offers a 12% discount of the day's price when using a code provided for the chosen participants.
There are multiple international events planned in Helsinki for August 2022. Therefore we recommend booking the accommodation well in advance. It is important to start processing housing opportunities as soon as you are accepted to the course. Please note that unfortunately the University is not responsible for arranging your accommodation.
Contact information for this course
Lecturer, lied, phonetics, Laulumusiikki, Sibelius Academy
+358504625385
keval.shah@uniarts.fi
Sibelius Summer Academy is a summer study program offered by the Sibelius Academy, University of the Arts Helsinki. It offers young talents a chance to work and perform together with world-class teachers, artists and other students in an encouraging and inspiring international environment with state-of-the-art facilities. Sibelius Summer Academy is supported by the Jane and Aatos Erkko Foundation and the Wihuri Foundation.