How to do things with performance – epilogue
The event is a part of Uniarts Helsinki's fourth Research Pavilion, taking place in Hietsun Paviljonki and its surroundings in Helsinki 5 June – 29 August 2021.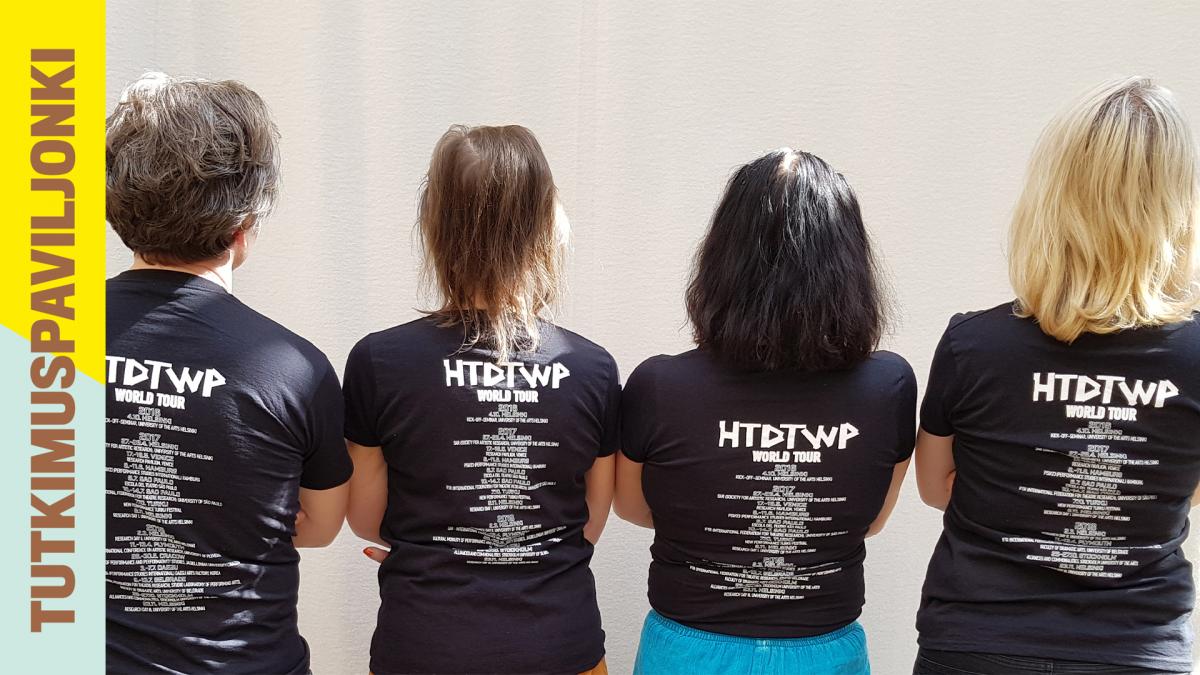 The event is an epilogue to a four-year-long completed project How to do things with performance. Researchers and performers Annette Arlander, Hanna Järvinen, Tero Nauha and Pilvi Porkola share their experiences and future plans with the public in the form of an exhibition, displaying and screening some of the things that have been done and opening up the floor for conversations.
The Epilogue includes three events in addition to the exhibition:
22.6. Tuesday at 6 pm Presentation and Party (on site)

23.6. Wednesday at 6 – 7.30 pm Longtable performance/conversation (live on site and streamed on the Uniarts Helsinki Youtube channel)
24.6. Thursday at 6 pm Taking Down/Closing-party (on site)
Research Pavilion #4: Helsinki
Fine arts, concerts, performances, workshops and discussions with an inquiring mindset – welcome to the Uniarts Helsinki Research Pavilion to see and experience what artistic research is all about. Previously arranged in connection with the Venice Biennale, this time the Pavilion will gather artist-researchers to Hietsu in Helsinki.
Uniarts Helsinki's fourth Research Pavilion will be organised with the support of the Louise and Göran Ehrnrooth Foundation.