Young artists of the summer: Kaisa Mäensivu Trio
Internationally renowned next-generation bass player Kaisa Mäensivu with her top-class trio delight with their hypnotic groove and a rare combination of voice and vibraphone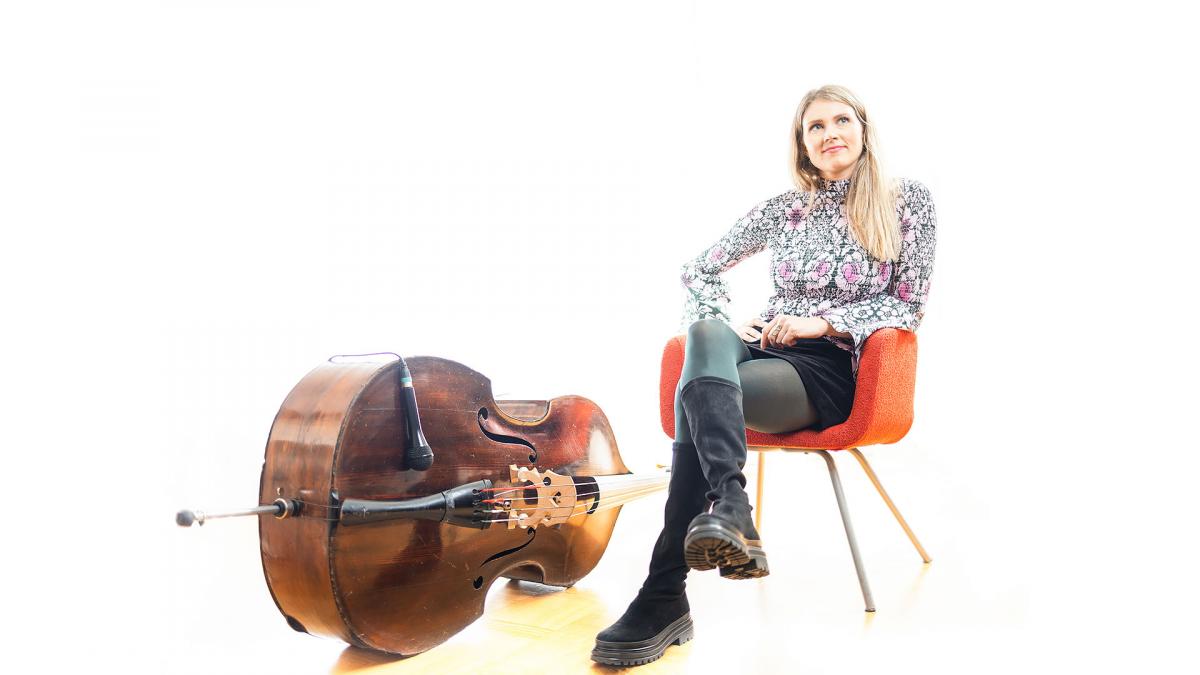 You can watch a free live stream of the concert on Youtube, 8 September, 21–22.
Steered by Mäensivu's brilliant bass lines, the trio performs its own compositions and individual takes on jazz classics with quirky arrangements and sharp Finnish lyrics sung by Mäensivu.

The fresh trio has an international vibe and a solid background working with jazz legends: drummer Joe Peri hails from New York and has recorded with Tony Bennett, and vibraphonist Severi Pyysalo has worked with Sarah Vaughn.

Representing different generations and parts of the world, the musicians celebrate the universal language of jazz music. In March 2021, Flame Jazz Records released a selection of the trio's music on the Kaisa Mäensivu: Hand Picked EP.

"Kaisa Mäensivu Trio's concert vibrated with a sense of occasion, and the vocal parts had a distinctly personal touch"
– Matti Komulainen, Turun Sanomat
Performers
Kaisa Mäensivu, double bass and vocals, FB: Kaisa Mäensivu Music, IG @kaisazz
Severi Pyysalo, vibraphone, FB: Severi Pyysalo Official
Joe Peri, drums
The programme consists of the trio members' own compositions, jazz standards and Mäensivu's Finnish lyrical adaptations.
Lisätietoja: Eeva Hohti, eeva.hohti@uniarts.fi
The Young Artists of the Summer series presents recent graduates and students of the Sibelius Academy of the University of the Arts Helsinki who have excelled in their studies.
Music – of a more recent variety
The students of the Sibelius Academy perform in over 700 concerts each year. The concerts of the internationally renowned academy open doors for future top artists and offer unforgettable experiences.