Bogányi – Man and piano
Hungarian pianist, Sibelius Academy alumnus Gergely Bogányi performs in a concert with piano music students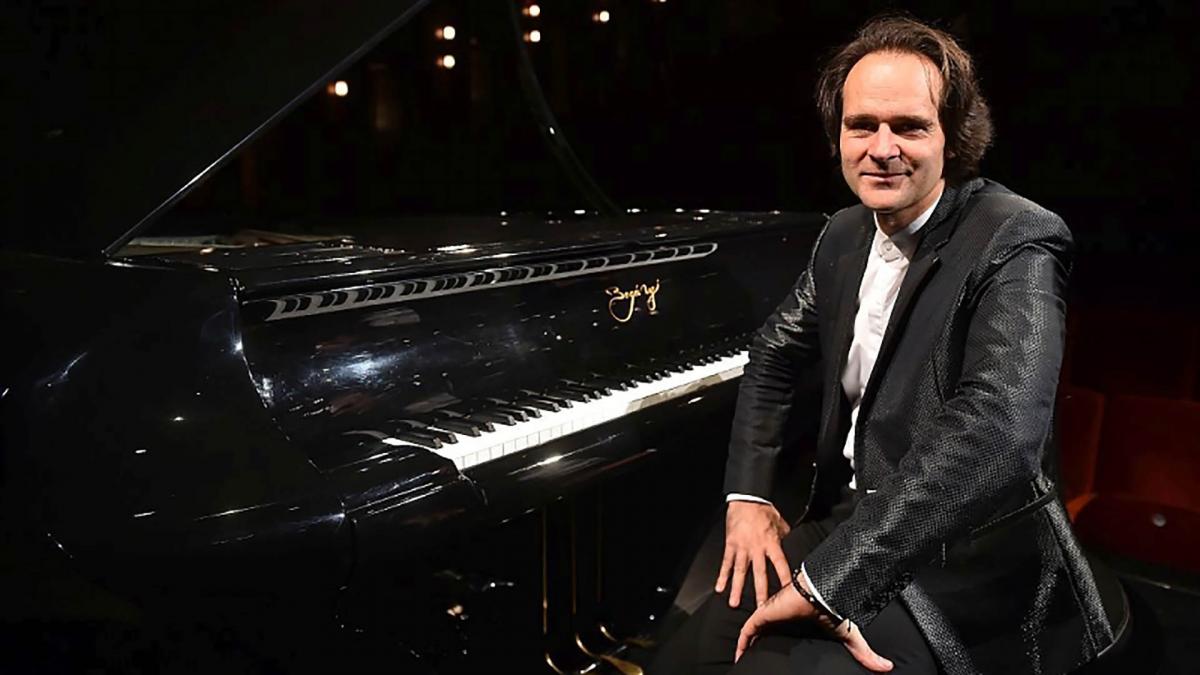 You can watch a free live stream of the concert on Youtube, 22 October, 19–21.
In a masterclass organised in connection with the concert, Bogányi introduces students to the secrets of his grand piano design. The modern materials and futuristic look of the grand piano are designed to serve Bogányi's tonal ideal of a singing and multitonal grand-piano sound. The concert is organised in collaboration with the Hungarian Cultural Centre.
Performers
Gergely Bogányi
Sibelius Academy piano students
Programme
First half played by students of the master class:
Franz Liszt: Transsendenttinen etydi no 11 "Harmonies du soir", Tomasz Białynicki-Birula
J.S. Bach: Preludi ja fuuga f-molli (WTK I), Lacrimioara Galagan
Sergei Prokofiev: Sonaatti no 3 a-molli op. 28, Emma Tiihonen
Frédéric Chopin: Nokturno H-duuri op. 62 no 1, Johanes Timothy
Frédéric Chopin: Grande valse brillante a-molli op. 34 no 2, Eteri Tskipurishvili
Claude Debussy: Estampes, osat 1. Pagodes ja 3. Jardins sous la pluie , Mariia Zemnitckaia
Intermission
Second half played by Gergely Bogányi
Bach: Toccata and Fugue in D minor BWV 538 (arr. Bogányi)
Liszt: Legend no. 1 (St. Francis of Assisi preaching to the birds)
Liszt: Vallée d'Obermann
Further information: Pauli Raitakari pauli.raitakari@uniarts.fi
Music – of a more recent variety
The students of the Sibelius Academy perform in over 700 concerts each year. The concerts of the internationally renowned academy open doors for future top artists and offer unforgettable experiences.