Uniarts Helsinki students are satisfied with the quality of the education and would recommend their degrees to others –More measures are needed to promote wellbeing
The student questionnaires conducted in 2022 provided information on how satisfied current students as well as alumni are with their studies at Uniarts Helsinki.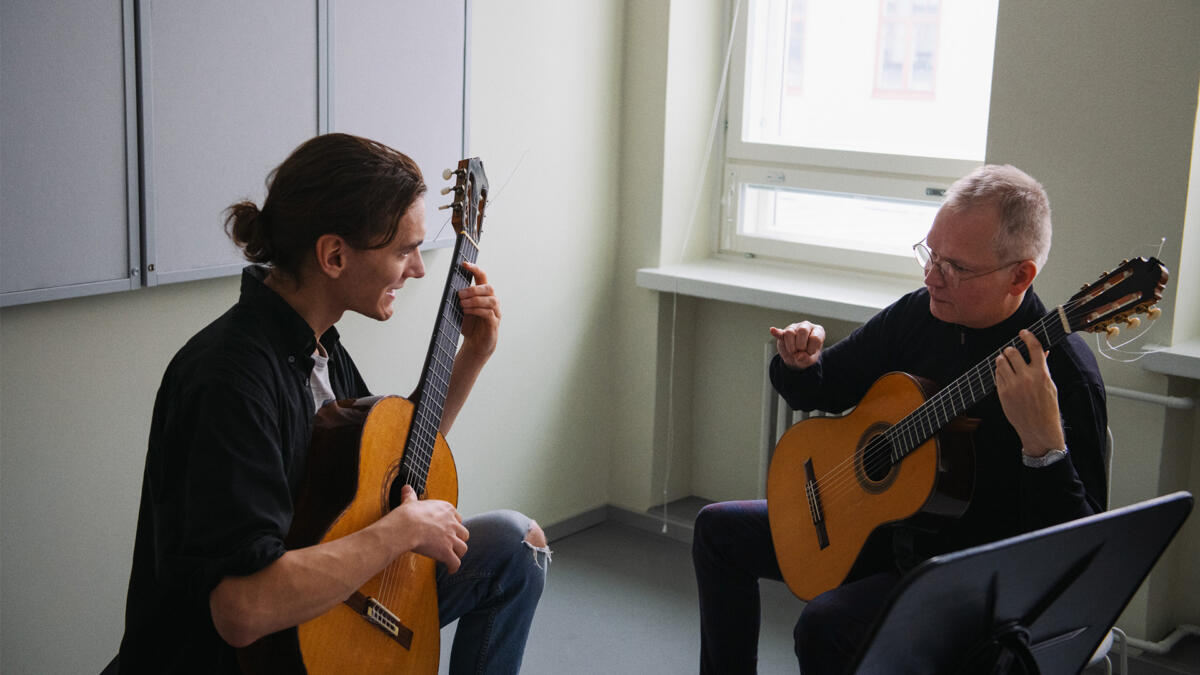 Information on students' and alumni's satisfaction with their degrees and studies was collected with four different questionnaires: course feedback, Bachelor's Graduate Survey and career monitoring surveys for masters and doctors. The results of the Bachelor's Graduate Survey were not as good as the previous year, but the results of masters and doctoral career monitoring surveys have improved
Based on the surveys, students think that Uniarts Helsinki's strenghts are content and quality of the education, acces to useful feedback , contentment with their studies and degree and development of their personal competence in accordance with their expectations. Course feedback was collected in 2022 for the first time, and the results confirm that students are satisfied with the courses.
Students' wellbeing emerged as a clear development target based on the Bachelor's Graduate Survey. Some of the students also have challenges finding study-related infromation and support, and the education does not match up to everyone's goals. Students' chances of making an impact and the supervision provided to them also need to be developed.
The career monitoring surveys indicate that Uniarts Helsinki's alumni would gladly recommend their degrees to others. Master's graduates' satisfaction with their degrees from Uniarts Helsinki is at the same level as other Finnish universities (4.3/6). As for doctora graduates, 73% are either very satisfied with the degree that they have completed from the perspective of their career.
Student questionnaires are part of Uniarts Helsinki's quality assurance system. Survey results are utilised in the development of studies, services and other operations, yearly operational planning and curriculum reform work.
Students' wellbeing raises questions within the university community-changes are already partially underway
The results of the Bachelor's Graduate Survey show that the wellbeing of the Uniarts Helsinki's students is worse than the wellbeing of the students at other universities. The Student Union of Uniarts Helsinki released a statement on the matter in April 2023. Read the statement by students: The University of the Arts Helsinki must invest more in the well-being of students. 
After that, students' wellbeing has been the topic of conversation internally in the rector's morning coffee breaks aimed at students and staff. Some changes are already underway: the university will publish new instructions for appropriate behaviour, provide clearer information on where to get help and recruit another study psychologist. In the future, the university will also collect feedback from students concerning one-to-one teaching.
In addition, Uniarts Helsinki is setting up a wellbeing team for students that is tasked with determining and launching the next central measures that will support students' wellbeing.