Uniarts Helsinki admitted 313 new students – the number of international applicants increased by a third
The interest in Uniarts Helsinki's degree programmes has grown since last year, which was reflected on the number of international applicants, in particular.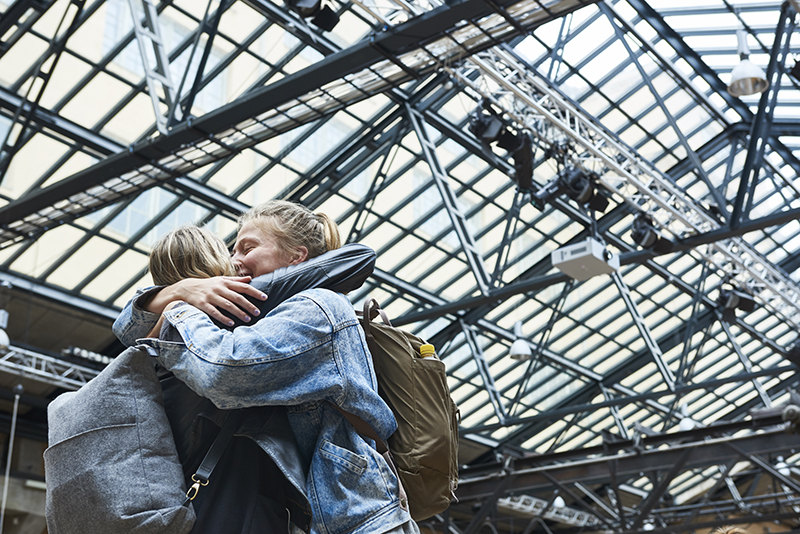 Uniarts Helsinki has selected its new students. The number of new bachelor's and master's students admitted to the university was 313, of which 35 will study at the Academy of Fine Arts, 185 at the Sibelius Academy and 93 at the Theatre Academy.
The bachelor's and master's degree programmes received a total of 5,079 applications, which is 416 applications more than last year. The total number of applicants was 4,226. The number of applications was 1,059 at the Academy of Fine Arts, 1,652 at the Sibelius Academy and 2,386 at the Theatre Academy.
Uniarts Helsinki is one of Finland's most sought-after universities, as about 7% of the applicants were admitted. The most popular application options were the Degree Programme in Acting, Degree Programme in Fine Arts and Degree Programme in Music Technology.
The number of applicants and admitted students varies each year, because some programmes do not admit new students on a yearly basis.
Uniarts Helsinki attracts international interest
The number of applications from international applicants to Uniarts Helsinki increased by a third from the previous year. The same trend can be seen also at other Finnish higher education institutions, where one and a half times as many international applicants applied this year compared to previous years. International applicants represented 28% of all applicants to Uniarts Helsinki.
Vice Rector Marjo Kaartinen believes that the international interest is due to Uniarts Helsinki's excellent reputation as a place of studies. Word of mouth also has a big impact, according to Kaartinen.
"We receive a lot of applications from people who have been here on an exchange period, and our graduates end up doing a lot of marketing when they share their personal positive experiences with others.
A considerable increase in applicant numbers for music technology studies
The interest in music technology has been on the rise for several years now, which is also reflected on the degree programme's applicant numbers this year. Applicant numbers were up by 22% compared to the numbers from two years ago.
Coordinating teacher, lecturer Marianne Decoster-Taivalkoski, believes that the growing interest and increasing application numbers to the programme are due to better access to software, devices and practices within the field of music technology.
"Information about music technology practices is more readily available and the equipment more affordable. Because of these two things, more people are able to try out music-making with the help of technology, which then sparks their interest in the field," comments Decoster-Taivalkoski.
Students now also have an easier time deepening their skills in the degree programme thanks to three profile paths that steer them towards expertise in their specific fields. On these profile paths, students can specialise in recording and production of music, film and game music or creative electronic music practices.
Students admitted to Uniarts Helsinki in spring 2023
Only those who have given the permission to publish their name are mentioned in the list of admitted students on the website.
Further information on admissions
Academy of Fine Arts: kuva.ad­mis­sions@uniarts.fi
Sibelius Academy: siba.ad­mis­sions@uniarts.fi
Theatre Academy: teak.ad­mis­sions@uniarts.fi