Uniarts Helsinki achieves yet another best overall result in Finland in the Bachelor's Graduate Survey
According to student feedback, particular strengths of Uniarts Helsinki's teaching include the content and quality of education, interaction with teachers, supervision provided for doctoral students as well as the available resources and services.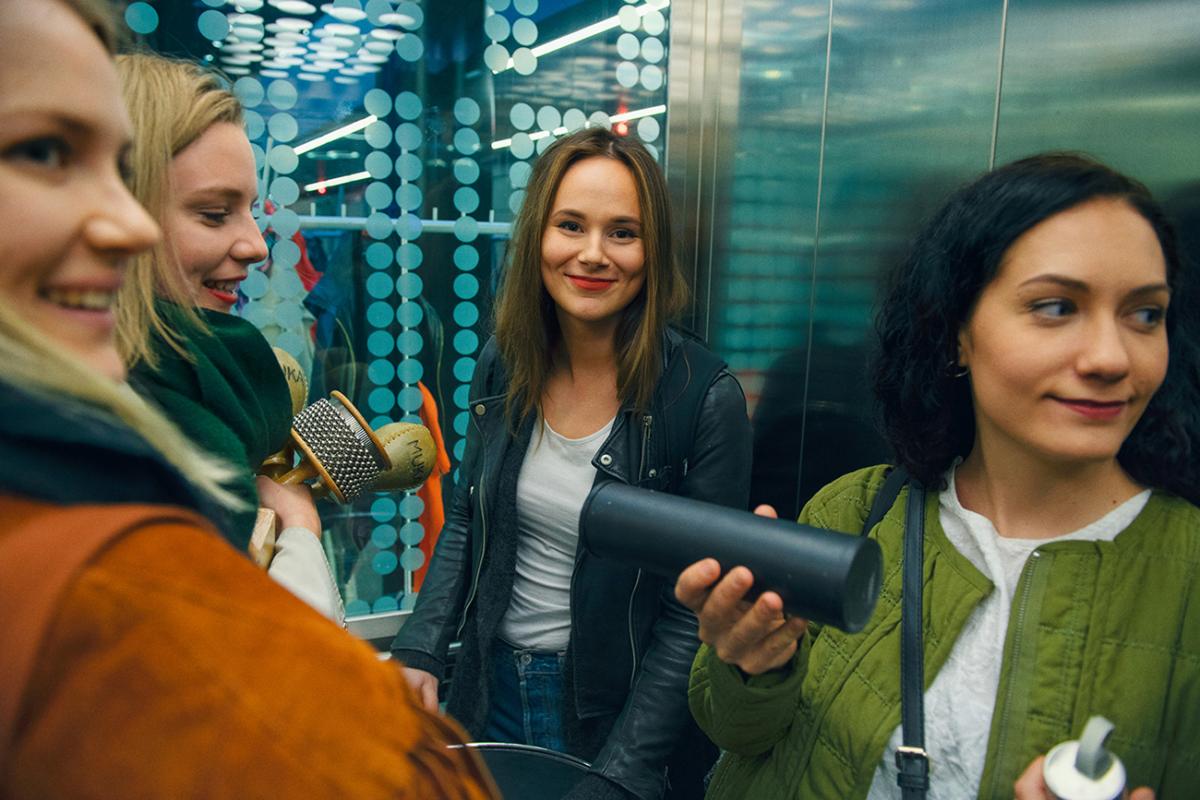 Students pursuing a bachelor's or a master's degree at Uniarts Helsinki are satisfied with the content of their education. Doctoral students, too, are satisfied with the content of their studies and the quality of the supervision that they have received. Competent teachers, the amount of optional studies in degrees, facilities and tools available for studies, good resources, services and international networks were also some of the factors that were seen as Uniarts Helsinki's strengths. Graduates of Uniarts Helsinki would happily recommend their programme to others.
The results are a summary of three regular feedback surveys: Rector's Questionnaire, Bachelor's Graduate Survey and Career Monitoring Surveys for Masters and Doctors.
Once again, Uniarts Helsinki achieved the best overall result in the Bachelor's Graduate Survey when compared to all universities. According to the survey results, the strengths of Uniarts Helsinki's bachelor's education include providing students with understanding of the basic concepts in their field and the way the education provides students with competence needed for pursuing master's studies.
Based on the feedback questionnaires, the university should take measures to improve students' wellbeing and learning environments, in particular.
On average, Uniarts Helsinki students gave lower scores for their wellbeing than students at other universities. According to the Rector's Questionnaire, wellbeing themes are not discussed as part of studies. Wellbeing services should be made more easily available. A total of 10.2% of the respondents had experienced discrimination, while 15.1% had experienced inappropriate treatment at Uniarts Helsinki.
Digital learning environments should be developed and streamlined. Many students commented on facility-related matters in the questionnaires. The basis for future development measures concerning university facilities should be accessibility and community-orientedness, for example. The university should increase openness in relation to decision-making concerning facilities and provide more inclusive participation opportunities in the context of decision-making and planning processes.
Feedback plays an important role in operational development
Student questionnaires are part of Uniarts Helsinki's quality assurance system. The survey results are utilised in the development of studies, services and other operations, as well as in yearly operational planning and curriculum reform work.
Response rates for Bachelor's Graduate Surveys and Career Monitoring Surveys for Master's Graduates are also important because they have an impact on the amount of funding that the university receives. Each response can increase Uniarts Helsinki's funding with up to thousands of euros.
Check the questionnaire results in the education administration's reporting portal Vipunen
Further information