The new environmental programme leads to a more sustainable Uniarts Helsinki
Uniarts Helsinki strives for carbon neutrality and comprehensive sustainability by 2030 – the new environmental programme steers the activities and leads the way to sustainability.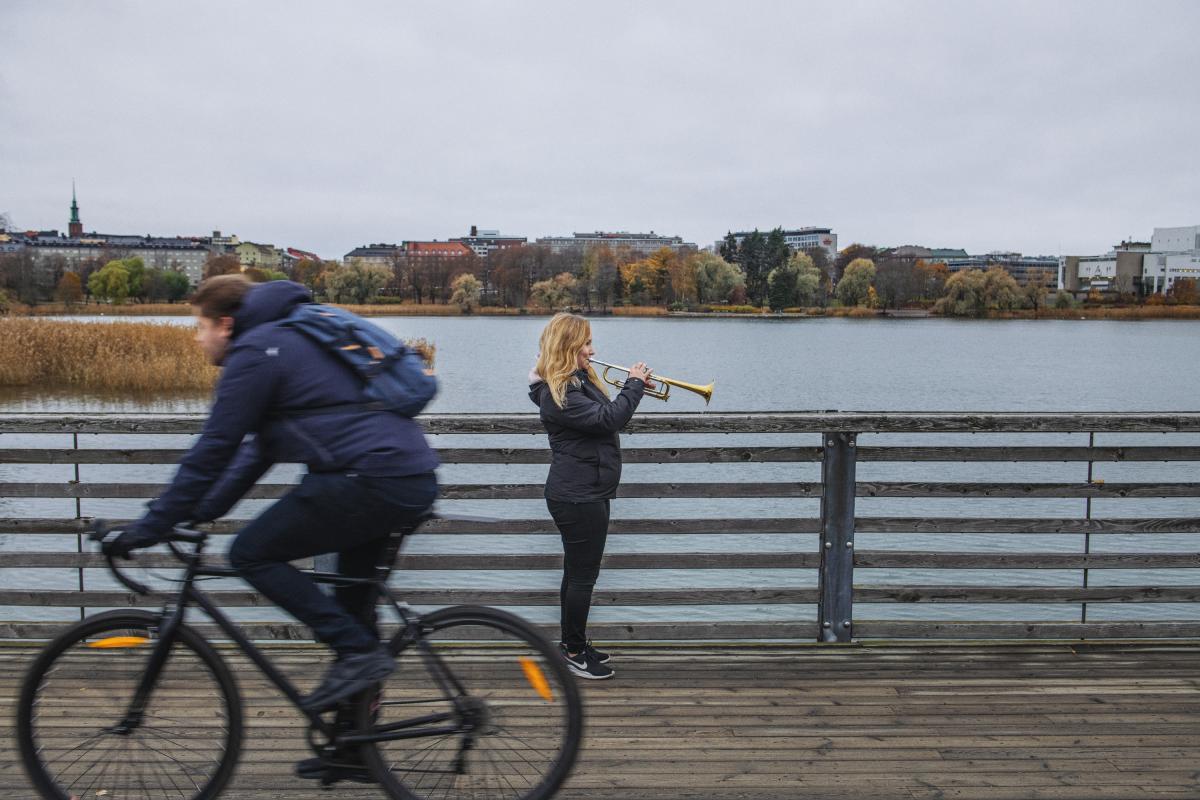 One of the six main goals of Uniarts Helsinki's strategy is that art is part of the solution to the ecological sustainability crisis. Uniarts Helsinki's newly-published environmental programme is a plan that states how the university can accomplish this goal. We want that by 2030, Uniarts Helsinki is carbon neutral and that ecological thinking permeates the entire university's activities.

The environmental programme has been compiled in 2022 and 2023 through a process where all members of the community had the chance to influence the content of the programme.
"After over a year of discussions and compiling of several draft versions, we can be happy with the fact that we now have a versatile and comprehensive programme that will help Uniarts Helsinki be sustainable and have a positive impact through many different paths," says project manager for the strategic ecological sustainability project Teemu Sorsa, who coordinated the preparation work for the environmental programme.
The environmental programme includes 23 measures, which have been categorised under three themes. These three themes are:
Teaching, research and artistic activities
Sustainable daily activities and reducing our environmental impact
Structures and management
"We encourage all members of the community to go through the environmental programme together with their colleagues and to reflect on how they could personally participate in building a more sustainable future in their studies or work," says Academy of Fine Arts Dean Hanna Johansson, who leads the ecological sustainability project.
"Art and Uniarts Helsinki can truly contribute to the solution to the ecological sustainability crisis, and the environmental programme provides good guidelines for how to promote this goal in future years at Uniarts Helsinki. Art gives us tools and resources for processing complex ecological crises and related phenomena, emotions and themes. It can also spark new ideas in us and serve as a significant driver of cultural change and as a platform for adopting and experimenting with new ways of being", summarizes Johansson.
The implementation of the environmental programme is monitored on a yearly basis as part of the operational planning process. In the future, the academies and units will include measures of the environmental programme in their own operational plans and activities and report to the rector on how the measures are being implemented.