Singer/instrumentalist: Apply now for the Early Music @ Sibelius Summer Academy course in August!
Join us in August 2021 for G.F. Handel's Semele!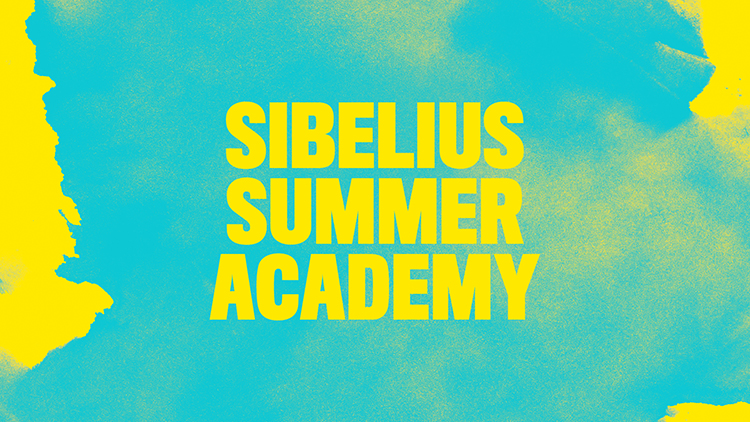 University of Arts Helsinki's Sibelius Academy holds its first edition of Early Music @ Sibelius Summer Academy from 7th to 13th August 2021. G.F. Händel's oratorio Semele will be trained and performed on the course under the direction of Eamonn Dougan. Visiting lecturer Sirkka-Liisa Kaakinen-Pilch will act as orchestra master. She will train the orchestra, concert master and section leaders. The language of the rehearsals is English.
The performance will be held in collaboration with BRQ Vantaa Festival and chamber choir Audite on August 13th 19:00 in the Sibelius Academy Concert Hall (Pohjoinen Rautatiekatu 9, 00100 HKI). The performance's tuning frequency will be 415 Hz.
How to apply
Applications are invited from soloist singers and ensemble instrumentalists within and outside Sibelius Academy.
Student singers may complete the S-LA22 (Large concert work soloist) with 2–3 study credits. Singer applicants are required to deliver a file or link to a video recording of themselves singing one free-to-choose oratorio aria by G.F. Händel (in English, accompaniment by piano, ensemble or orchestra).
Student instrumentalists may complete the S-VM7 with 1–3 study credits.
NOTE: Due to the global pandemic and travel restrictions, applications are approved only from Finnish residents. Also the fringe concerts, mentioned in the application form, will not be organised due to the COVID situation.
Chosen participants will be contacted directly after the application period. Link to the course payment will be provided later on. For Sibelius Academy bachelor, master and doctoral students the course is part of their studies and thus free of charge.
More information about applying and the open positions and other details can be found in the application form.
Application deadline is April 6th 2021.
Contact
Singer applications: Professor Petteri Salomaa (+358 40 500 4828, petteri.salomaa@uniarts.fi)
Instrumentalist applications: Lecturer Annamari Pölhö (+358 40 548 0321, annamari.polho@uniarts.fi)
Technical support: Coordinator Pauli Raitakari (+358 50 511 6467, pauli.raitakari@uniarts.fi)