Rijksakademie speed dating in Helsinki 28 and 29 September
Academy of Fine Arts graduate: are you planning to apply for the Rijksakademie residency in Amsterdam the Netherlands? Get feedback on your work and plans directly from Rijksakademie specialists!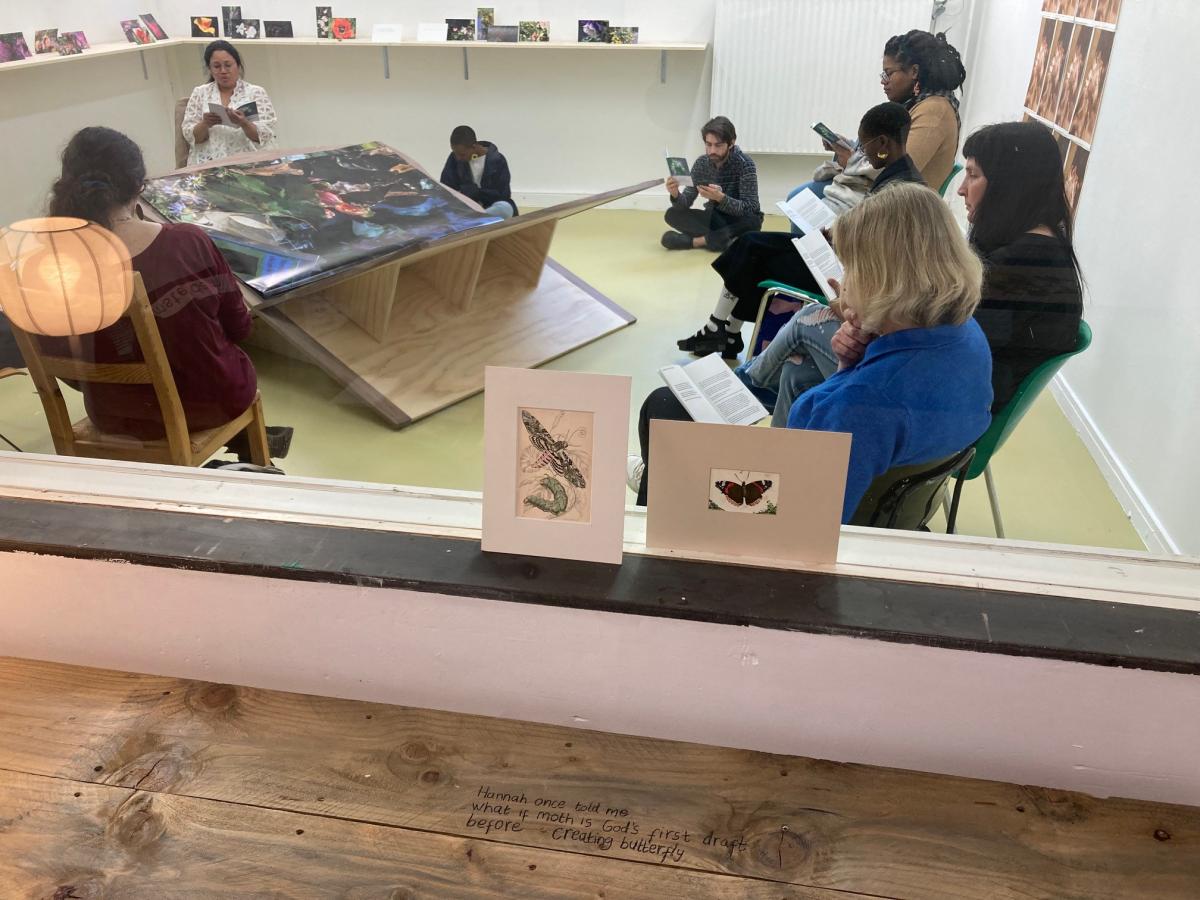 The meetings are arranged on Wednesday 28.9.2022 at 5-8 pm and Thursday 29.9.2022 from10 am to 2 pm at the Academy of Fine Arts in Helsinki. The program will start with a general presentation of the Rijksakademie van beeldende kunsten. After the presention, a Portfolio Review in the format of a "speed date" will follow, with the following experts from Rijksakademie:
Martijntje Hallmann, head of residency/dep. director and chair of the jury committee
Melvin Moti, artist, core advisor and jury member
Susan Gloudemans, director strategy & development
The speed dating will be one-on-one sessions of 15 minutes to:
– screen the portfolio and c.v. on eligibility for the Rijksakademie
– talk about workplan, ambitions and reflect whether Rijksakademie is the right place for the artist and if the timing is suitable
The Open Call for Rijksakademie closes on October 1st, but Rijksakademie is extending the application deadline for Academy of Fine Arts graduates attending the speed date until Friday 7 October. The speed dating feedback event is cost free and open to graduates from the Fine Arts Academy. Meeting slots will be distributed over as many alumni as possible, within the time frame and in order of enrollment.
Contact person
Project Manager, Kehittämispalvelut Kuvataideakatemia, Academy of Fine Arts
+358504523047
sade.kahra@uniarts.fi
Academy of Fine Arts Alumni
All former degree and exchange students of the Academy of Fine Arts, Sibelius Academy, and Theatre Academy are Uniarts Helsinki's alumni.​ Graduates from the School of the Fine Arts Academy of Finland, the predecessor of the Academy of Fine Arts, are also considered Academy of Fine Arts alumni. If you would like to receive information on alumni activities and opportunities by email, join the network and/or sign up for the newsletter from the Uniarts Helsinki Academy of Fine Arts.