Restrictions on teaching and other activities to be lifted as of 18 Oct, the use of face masks on campus is based on one's own decision
We will lift restrictions that are currently in place concerning the use of facilities, teaching groups and events with over 50 people, and the coordination of teaching group bubbles.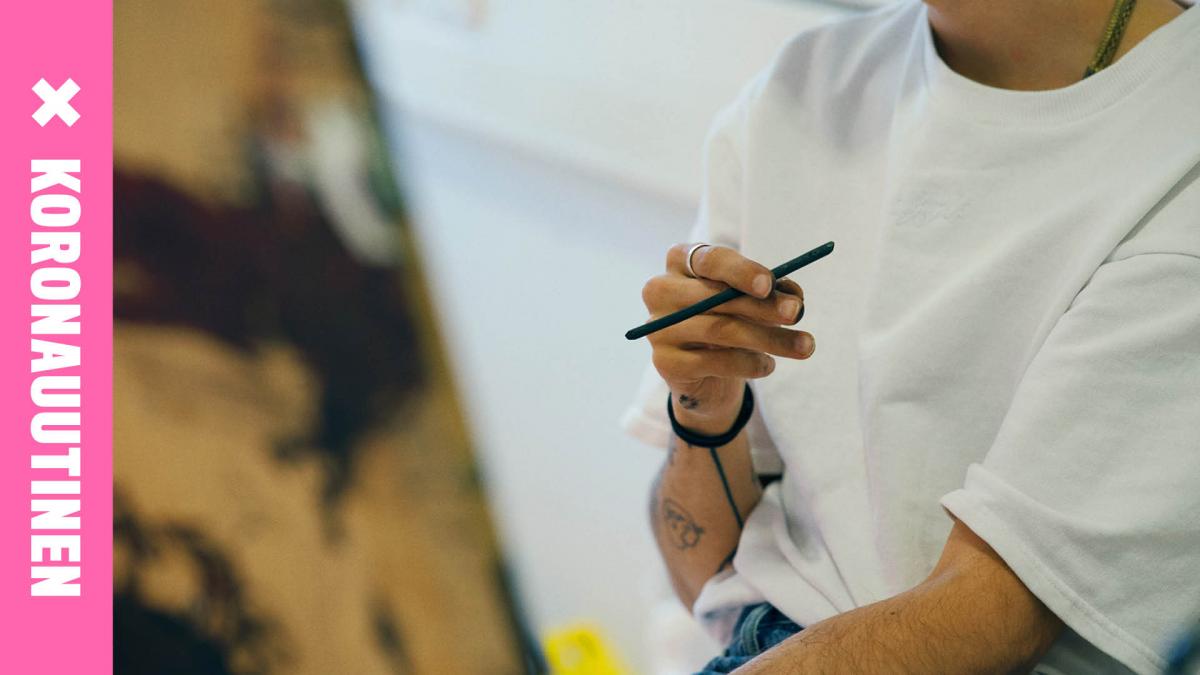 Uniarts Helsinki's COVID coordination team has decided to continue lifting restrictions as of Monday, 18 October.
As the vaccination coverage is approaching the target of 80%, our society has reopened closer to the normal state. At the same time, the incidence of COVID-19 cases and the number of infected people in hospital care have begun to rise again. The disease is still spreading among the unvaccinated, in particular. The restrictions that have been in place so far have had negative effects, as well, and on a national and regional level, it has been deemed the right time to ease the restrictions. Similarly to other universities and education institutions, Uniarts Helsinki has reviewed the situation as a whole and from the perspective of its own operations and decided to lift many of its restrictions.
We will lift restrictions that are currently in place concerning the use of facilities, teaching groups and events with over 50 people, and the coordination of teaching group bubbles. The use of face masks will also no longer be mandatory on our campuses. In the future, the use of face masks is based on one's own decision. However, we do recommend the use of face masks in situations where it is not possible to avoid close contact with other people, such as when queuing up for lunch in a restaurant. The recommendation to use a face mask is also still valid for persons who are not fully vaccinated. More information on these new guidelines can be found below.
As we return to our so-called normal study and work practices, we want to emphasise everyone's personal responsibility for making sure that our activities are safe in our facilities. It is of utmost importance to refrain from coming to campus when sick and to commit to following all safety instructions.
We encourage all members of the Uniarts Helsinki community to take both vaccination doses, because a full vaccination set decreases the risk of getting infected and infecting others significantly. The COVID-19 vaccine protects us all and especially those who are unable to develop the expected high level of protection from vaccinations due to an illness, for example. In other words, by getting vaccinated you are protecting not only yourself but also others.
Uniarts Helsinki's COVID-19 guidelines as of 18 October
Use of facilities
The general COVID-19 guidelines concerning the use of facilities will be lifted. All facilities can again be used in accordance with the normal capacity limits set for rooms.
To ensure public health security, we will continue following the general hygiene requirements by taking care of good hand hygiene and maintaining a safe distance to other people.
The person in charge of making the teaching and meeting arrangements must choose a space that is appropriate for the number of people in attendance, so that whenever possible, people can maintain a distance of over two metres with each other. When people cannot maintain a safe distance of two metres with each other and are in close contact, the duration of this contact must be as short as possible.
The following changes will be introduced concerning the use of facilities:
A separate decision is no longer needed for teaching groups or events with over 50 participants.
The academies no longer have to coordinate their teaching groups in different bubbles.
The 50% maximum capacity in teaching and meeting facilities is no longer valid.
Use of face masks
When moving around campus, people can make their own decision on whether to use face masks.
To ensure health security, we recommend the use of face masks especially in rooms and situations where there are a lot of people or where close contacts cannot be avoided (in lunch restaurants, for example), or if you have not received two vaccination doses yet.
Additionally, the use of face masks is mandatory in some work duties and practical training relating to studies when it is deemed necessary due to local risk assessment. If necessary, the safety of working conditions can be assessed together with occupational safety and health staff.
Other work
The recommendation to work remotely is no longer valid, and we will make the shift to hybrid work according to team-specific guidelines for remote and on-campus work under the direction of our supervisors.
In meetings with participants from various teams, the convener of the meeting will decide on whether it makes more sense to arrange the meeting remotely or on site.
Graduation ceremonies and other events
The planning of graduation ceremonies, big parties and events may continue with the assumption that arranging them will be possible, unless new restrictions by authorities are introduced due to a quick worsening of the pandemic situation.
Leisure-time activities
Leisure-time activities by individuals and groups are permitted in the university facilities in accordance with the same safety guidelines that are applied to teaching and other work.
End of on-call coronavirus coordination
The phone number and email address of on-call coronavirus coordination will no longer be active as of 18 October.
Thanks to the increased vaccination coverage, infection chains are mostly not so wide that controlling them would require measures by the university's own on-call coordination team. Tracing is the responsibility of the municipality's Epidemiologic Operations Unit, which the university supports when requested.
Anyone who develops even mild coronavirus-related symptoms must get tested for coronavirus. Typical symptoms of coronavirus include fever, coughing, headache, diarrhoea, muscle pain, sore throat, runny nose, shortness of breath and loss of the sense of smell or taste.
The residents of Helsinki and Espoo can do a check-up and book an appointment for a test in the online Omaolo.fi service. The residents of Uusimaa can review their symptoms and book a coronavirus test using the Coronabot service.
The phone number of the national coronavirus helpline is 0295 535 535.
COVID coordination team to end its work – a development team for hybrid work is set up
At the end of August, a COVID coordination team led by Rector Kaarlo Hildén was set up to prepare the lifting of restrictions. It has been decided that the team will no longer operate after the beginning of November.
Transitioning to the new normal requires the establishing of new practices both in order to decrease permanent risks caused by COVID-19 as well as in order to combine the best parts of remote and on-site working. These new practices need to be established for all service areas and aspects of academic operations. A development team for hybrid work has now been set up to coordinate this work.
Members of the development team for hybrid work:
Vice Rector Lauri Väkevä (chair)
Vice Rector Jaana Erkkilä-Hill (vice chair)
Vice Dean Markus Utrio
Professor Leena Rouhiainen
Education Manager Sanna Takala
Service and Personnel Manager Sanna Yliheljo
Head of Communications Nelli Kuokka
HR Specialist Mia Seppälä
The team has two main tasks: One is coming up with scenarios to predict how mobile work and study practices evolve in the future, and the other is coordinating practices for combining remote and on-site work.