PHD Tuuli Talvitie appointed Vice Dean of the Sibelius Academy Faculty of Music Education, Jazz and Folk Music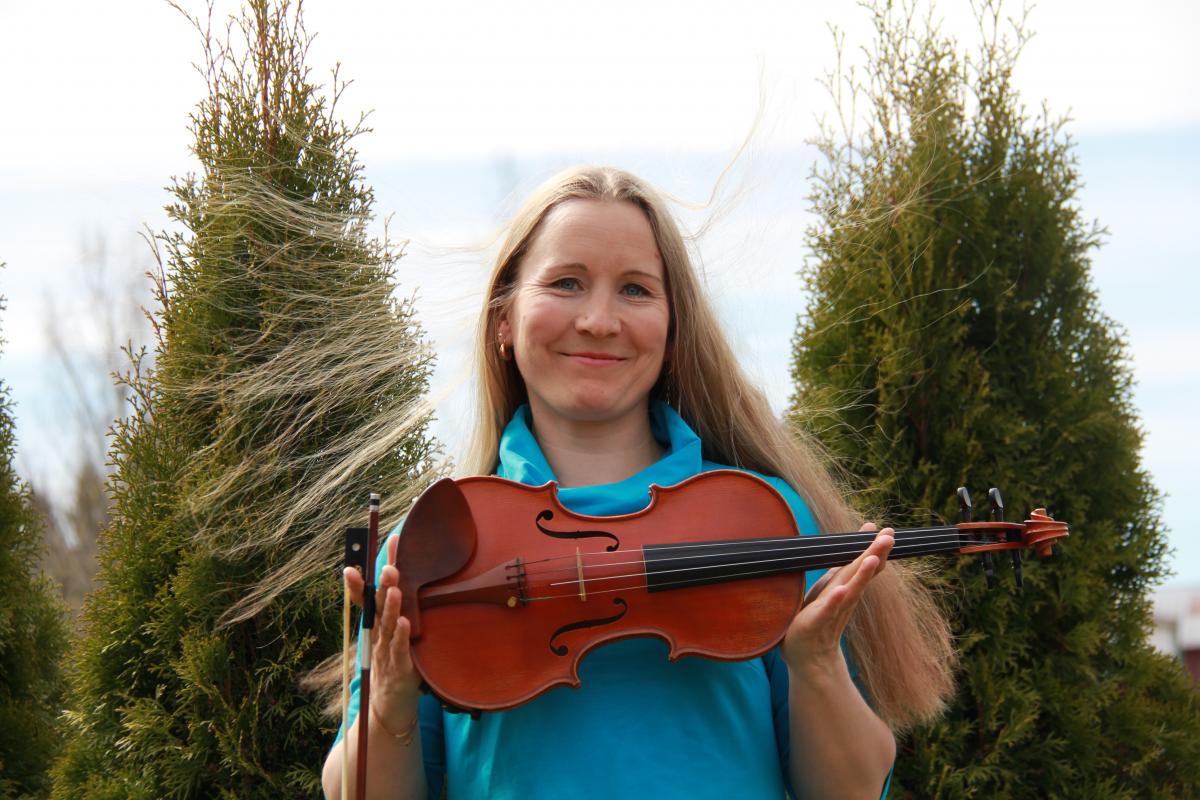 Tuuli Talvitie has extensive and diverse experience as a music pedagogue, researcher and in various administrative and trust positions in music schools. She is an active expert and actor in the field of Finnish music education. Talvitie will take up her post on 1 August 2022. The post will continue until 31 July 2027.
The Vice Dean is responsible for the planning, organisation and development of teaching, research and artistic activities at the Sibelius Academy's Faculty of Music Education, Jazz and Folk Music.
Talvitie graduated with a musicology doctorate from University of Tampere in 2010. She has worked in the administrative and supervisory positions of music institutes since 2012, most recently as the rector of Käpylä Music College since 2018. She has also worked as a researcher at the Musicology Department at the University of Tampere from 2005 to 2010 and participated in the thesis supervision processes at the University of Tampere, Metropolia University of Applied Sciences and the Sibelius Academy.
Talvitie is a member of the board of the Finnish Association of Music Institutions and has worked as a music pedagogue since 1998. She has also performed as a violinist in several folk, popular and chamber music ensembles.
"During the recruitment process, Tuuli proved to be a people-oriented and value-driven leader with a consistent and solution-oriented approach and a strong ability to make decisions. I believe that with these qualities, she can build trust and has a positive impact on the performance and results of our community", says Dean of the Sibelius Academy Emilie Gardberg.
The Vice Dean creates conditions for growth and value-based atmosphere
Talvitie considers it important to create an atmosphere where supporting students' growth into unique artistry is an integral part of both the students' everyday life and the organisation's ideology, values ​​and operating culture. The key is to both ensure equality and to enable the goals of students with very high aims. Equality is based on common rules and on giving everyone the support, encouragement and opportunities they need.
"For me, the most important things are presence, mutual trust and transparency. I think it is the job of the leader to see the whole picture, to understand its parts and their impact on each other. I also want to look beyond the present moment, reflecting the change in our environment."
More information
Sibelius Academy Dean Emilie Gardberg
emilie.gardberg@uniarts.fi