Otso Huopaniemi selected as dean of Uniarts Helsinki's Theatre Academy
Huopaniemi works as a professor of dramaturgy and playwriting and as the head of the international Comparative Dramaturgy and Performance Research programme.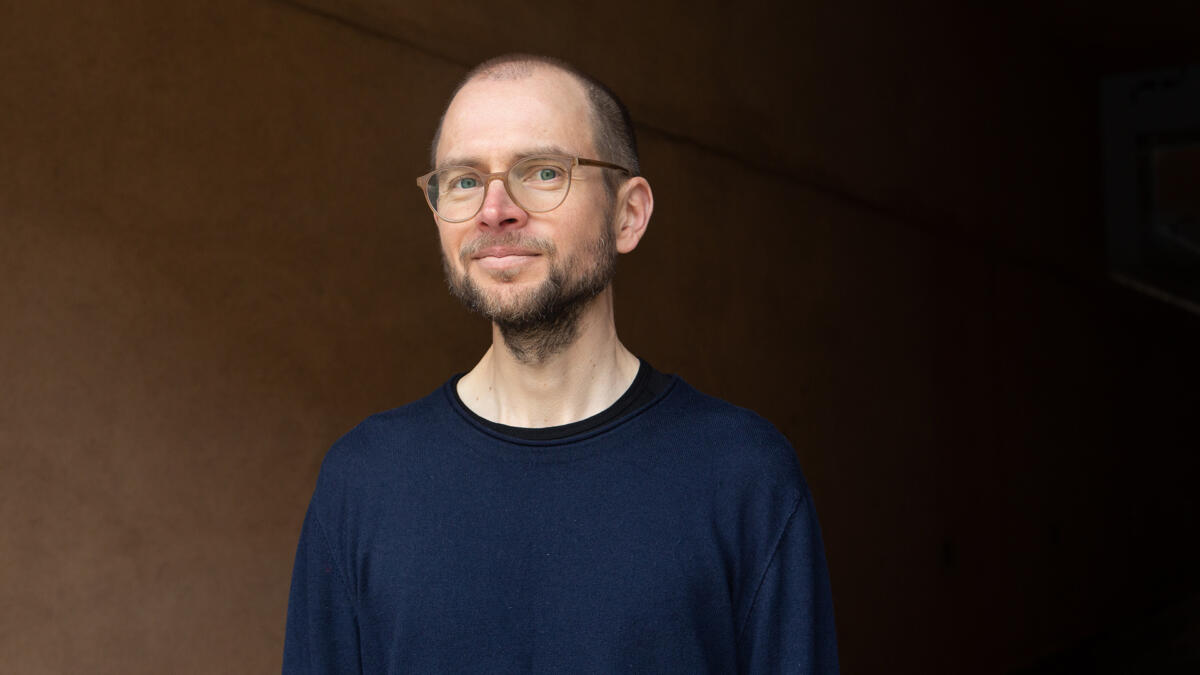 The Uniarts Helsinki Board selected Doctor of Arts (Theatre and Drama), Professor Otso Huopaniemi as the dean of the Theatre Academy for a five-year term starting on 1 August 2023.
As the dean, Huopaniemi's duty is to manage the Theatre Academy and its education, research and artistic activities, as well as the related partnerships and external relations.
Otso Huopaniemi is an internationally oriented performance artist, playwright, dramaturg, artistic researcher and teacher, who graduated with a Doctor of Arts (Theatre and Drama) degree from the Theatre Academy in 2018. Huopaniemi's doctoral research focused on the possibilities and limitations of using digital technologies especially in the context of writing and reading. Huopaniemi has completed a master's degree both at the Theatre Academy and at Columbia University in New York.
Huopaniemi has served as the professor of dramaturgy and playwriting at the Theatre Academy since 2019. During his term, the academy has, for example, launched a pilot project that enables the compiling of the written components of master's thesis projects online and set up an English-language double degree programme called Comparative Dramaturgy and Performance Research, which is carried out as a collaboration of five European universities. Huopaniemi is the head of the programme.
"I find it particularly important that we continue renewing our teaching, research and work culture. We don't have a shortage of good goals to strive for. In the role of a dean, I want to do my part in making sure that our goals meet the everyday reality of students, teachers and other staff members", Otso Huopaniemi commented. Huopaniemi secured the position with his academic and international
merits. He has excellent knowledge of the Theatre Academy, and he has demonstrated his ability to solve questions that affect various degree programmes within the academy.
"Otso Huopaniemi's expertise combines a solid international orientation, a strong relationship with technology and digitalisation, and familiarity with the education fields of the Theatre Academy. His particular strength is his ability to build and maintain trust in a situation where operations are faced with the pressure to change", said Rector of Uniarts Helsinki Kaarlo Hildén. The Theatre Academy is a reformer of performing arts, and it offers the highest level of education in performing arts and writing in Finland. The Theatre Academy has 380 students and approximately 150 full-time equivalent employees. The Theatre Academy is one of the three academies of Uniarts Helsinki. Uniarts Helsinki's other two academies are the Academy of Fine Arts and Sibelius Academy.
The Uniarts Helsinki Board made the decision on the dean in its meeting on 11 May 2023. The term of the current Theatre Academy dean, theatre director Maarit Ruikka, will end on 31 August 2018. She has held the position since 2013.