Nathan Riki Thomson appointed as Professor of Global Music and Community Engagement at the Sibelius Academy
Australian-born Nathan Riki Thomson has been appointed the first Professor of Global Music and Community Engagement at the Sibelius Academy of the University of the Arts Helsinki.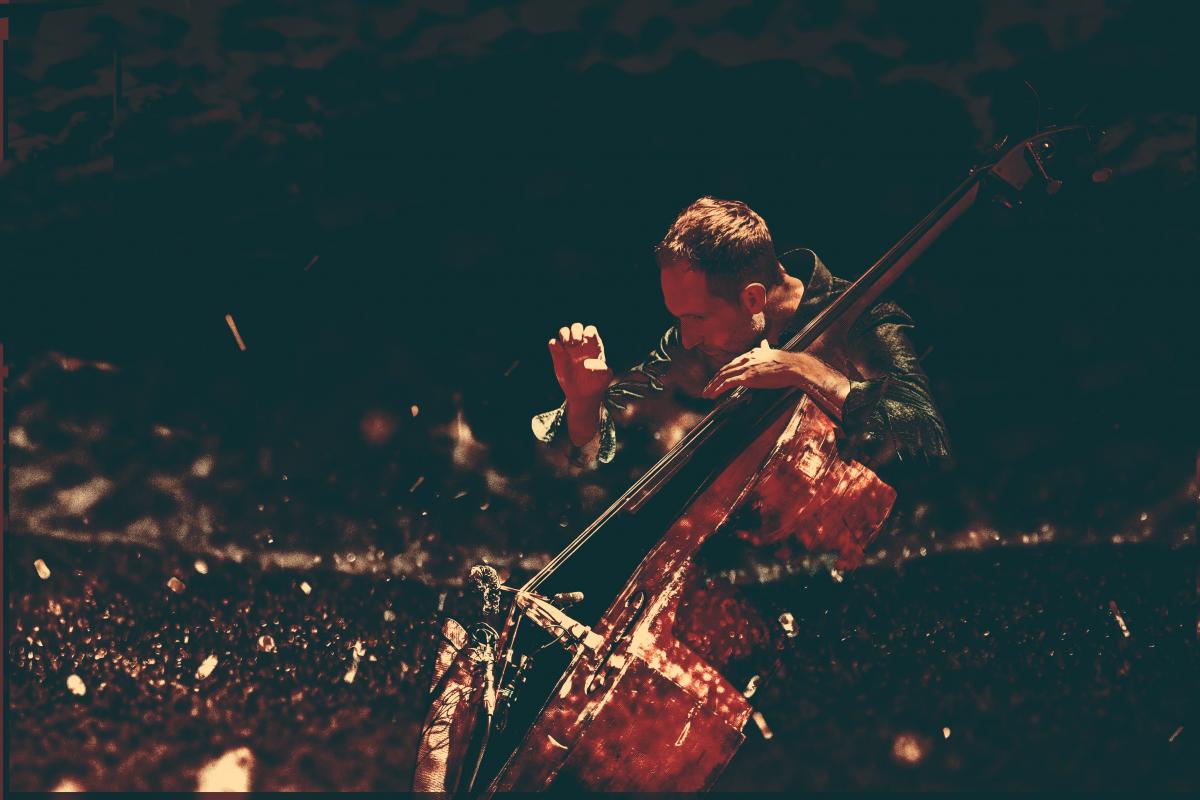 Alongside developing the core artistic and research practices of the Global Music Department, further aims of the professorship include expanding and deepening opportunities for all University of the Arts Helsinki's students to engage with intercultural dialogue, collaboration, community engagement, and artistic activism. The new professorship begins in August 2022.
In 2021, Nathan Riki Thomson graduated as Doctor of Music from the Sibelius Academy, where he has served as lecturer since 2014 and head of the Global Music Department since 2020. Prior to his work at the Sibelius Academy, Nathan taught at the renowned Guildhall School of Music and Drama in London for ten years, and in schools and communities in Tanzania and Zambia for a period of five years, as well as implementing intercultural artistic projects around the world.
Nathan is a double bassist and multi-instrumentalist who has performed worldwide with musicians from diverse musical and cultural backgrounds since 1994. He currently works as a performing and recording musician with various bands and as a duo with long-term collaborator Adriano Adewale. Thomson has also released numerous recordings since 1998, including his recent solo album Resonance, released by Siba records / NAXOS.
Key responsibilities of the professorship include developing the artistic, pedagogical, and research practices of the Global Music Department, building the emerging doctoral education, establishing community engagement studies for all students, initiating local and global community projects, and leading the new Centre for Global Music and Community Engagement.
The professorship is full-time and fixed-term for five years. The position was opened internationally and 16 people applied for the post by the deadline.
The new professorship reinforces the societal impact of the unique degree programme
The Sibelius Academy's Global Music education was established ten years ago as a master's degree programme. Now a fully established department, it provides a unique platform for the ongoing education of a new generation of world changing global musicians from diverse backgrounds. Students intertwine their skills as excellent performers, collaborators, creators, activists, artistic researchers, and community engagement facilitators. Global Music is therefore not a genre, but rather a way of being an artist in the world that is pluralistic, fluid, and actively seeks dialogue and collaboration across borders with different peoples, environments, and places. Through intercultural dialogue and collaboration, students expand and deepen their musicianship, creativity, co-construct a sense of global citizenship and produce boundary breaking new musical outcomes.
With the same core artistic focus, the department's community-based work creates art in collaboration with diverse areas of society, including refugee centres, immigrant communities, schools, prisons, and marginalised community groups in Finland and around the world. Furthermore, community engagement encompasses the idea of artistic activism, and students are encouraged to engage with and create art in response to current societal and environmental issues.
Thomson envisions reimagining the future professionalism of musicians as artists who actively work from a place of being in constant dialogue and negotiation with sound, sonic material, people, and place.
In the winter of 2021, American benefactor Elsa Brule made a million-dollar donation to the Department to help expand its outreach projects in Finland and around the world under the umbrella of the 'Elsa Brule Centre for Global Music and Community Engagement'. The donation has also enabled the establishment of the professorship and a new lectureship, as well as a student scholarship programme for the future.
More information
University of the Arts Helsinki rector Kaarlo Hilden
kaarlo.hilden@uniarts.fi
Nathan Riki Thomson
nathan.thomson@uniarts.fi