Further restrictions on Uniarts Helsinki's operations between 8 March and 1 April 2021
The COVID-19 situation has continued to worsen, and on Monday, the Finnish Government declared a state of emergency in Finland in cooperation with the President of the Republic. Already last week, the Government decided to move to tier-2 measures of the country's hybrid strategy in areas that are in the spreading stage of the pandemic.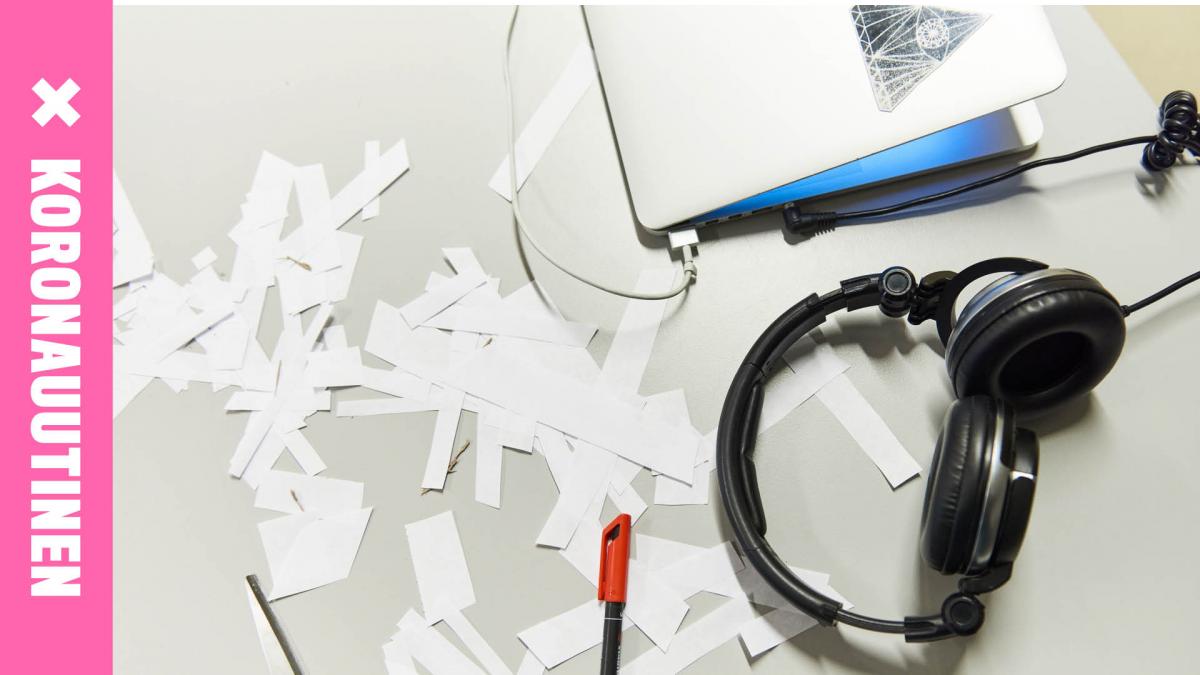 One of the additional restrictions that were imposed concerns a ban on all public events and general meetings of over six people in Helsinki and Uusimaa. This six-person limit concerns public events, such as concerts and theatre performances, with audience. The restriction does not apply to internal gatherings related to Uniarts Helsinki's teaching, research and artistic activities, and the maximum number of 10 people still applies. In accordance with the university's valid guidelines, there will be no outside audience in performances related to artistic activities until 9 May 2021.
At the Academy of Fine Arts, exhibition activities continue in accordance with the existing practices until 9 May 2021: a maximum of five people at a time can visit the galleries' exhibitions.
Uniarts Helsinki's coronavirus guidelines
The university's coronavirus team and executive group have discussed the effects of the worsened COVID situation on the university's operations. The aim of the guidelines that were prepared in cooperation with the academies is to secure individual teaching and independent artistic work and practice on campus. The university needs to introduce further restrictions on group teaching due to heightened risk of infection.
The new restrictions apply to the university's operations in Helsinki and Seinäjoki.
The following further restrictions are implemented between 8 March and 1 April 2021:
Teaching
In principle, teaching is organised completely remotely until 9 May, as has been the case before, too.
Teaching that is impossible or unreasonably difficult to organise remotely in order to complete the study attainment will be arranged on campus in accordance with the current permission policy. The maximum group size in teaching is 10 people, on top of which teachers that are acting as instructors or examiners of the participating students as well as members of the required technical staff are allowed in the space.
Special permissions already granted by deans for groups of over 10 people will be cancelled. However, in these cases, the dean may allow a reasonable deviation from the 10-person limit on a case-by-case basis while taking into account the size of the space and possibilities of arranging the course in alternative ways. New special permissions for allowing groups of over 10 people will no longer be granted, however.
When planning teaching, group sizes must be kept small and groups should be kept separate from each other.
It must be ensured that there are no close contacts in teaching. Close contact refers to physical contact or interaction face to face with someone or in the same space at distances of less than two metres for a period of over 15 minutes.
In teaching and artistic activities, students and employees must wear a mask, unless they have a health-related reason that prevents it.
If complete avoiding of close contact and wearing of face masks prevent the attainment of learning objectives of a study unit, alternative health-related safety precautions must be considered for the study unit, and if they are taken care of, the dean may grant a special permission to allow a deviation from the general guidelines.
Use of facilities
Entrance doors to Uniarts Helsinki's facilities will stay closed until 9 May 2021, and access is possible only with a personal access key, as has been the policy since November.
Everyone is expected to continue following the university's safety guidelines and maintain a safe distance to each other when visiting the facilities. Students and employees should avoid staying in the facilities without a justified reason and wear a face mask, unless they have a health-related reason that prevents wearing a mask.
Restaurants
The student and staff restaurants that are currently operating on campus will be open from 8 March onwards, as well, unless otherwise required by the legislative amendment that the Parliament is deliberating.
Travelling and hosting guests
In addition to the previously issued guidelines on travelling, the university complies with the Government's travel restrictions on travellers arriving to Finland. These restrictions are currently in effect until 18 March.
Update your contact information in case of infections
In order to trace possible chains of infection, it is important that the university has everyone's up-to-date contact information. The Epidemiologic Operations Unit will contact the persons who have been exposed by phone, which is why it is important that everyone's up-to-date phone numbers are saved in the university's system. This way, the authorities can contact the individuals involved as quickly as possible, and no time will be wasted on looking for people's contact information using alternative platforms.
Students, please make sure that your contact information is up-to-date in WebOodi. If necessary, update your information in WebOodi or contact the Academic Affairs.
Staff members, please make sure that your contact information is up-to-date in the HR portal.