Doctoral research: galleries offer possibilities for interaction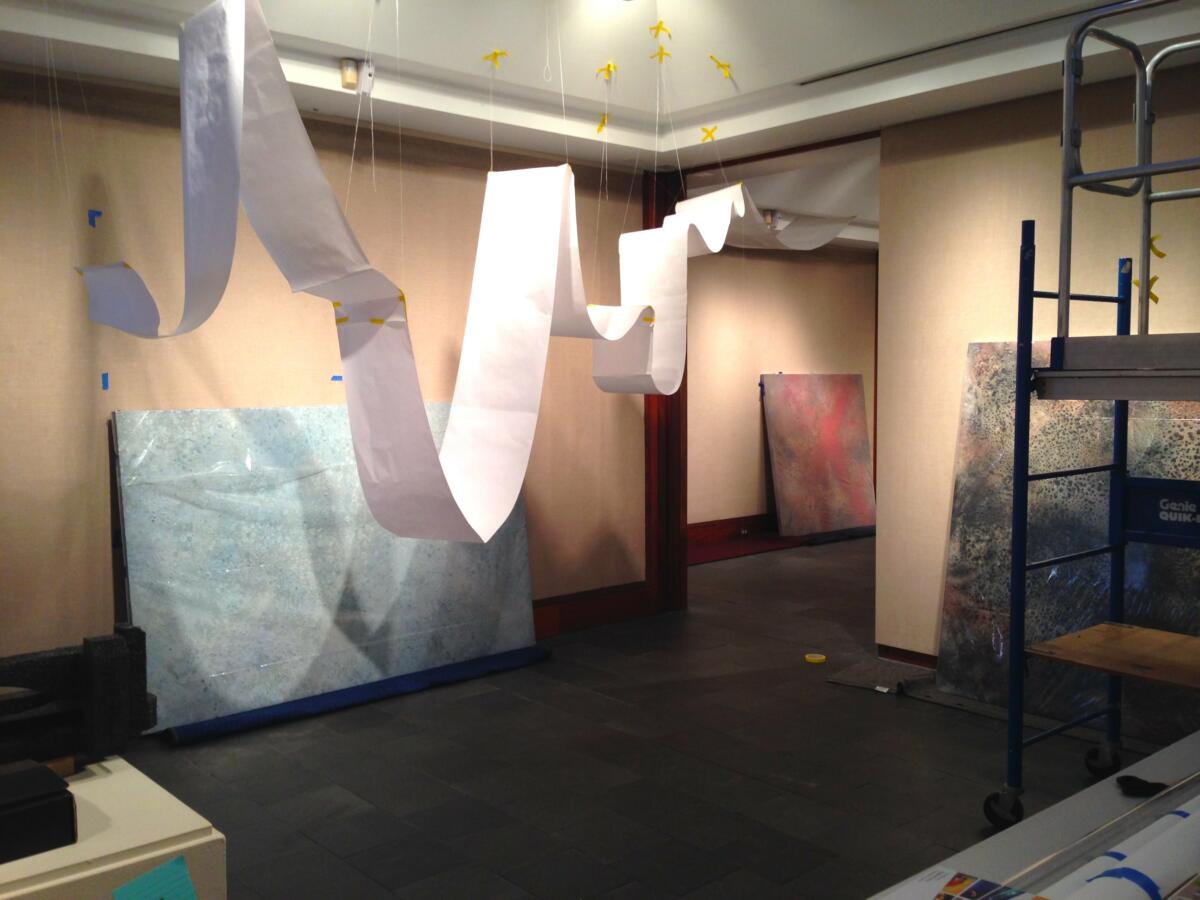 Lauren O´Neal explores the intersections between visual and performing arts in her doctoral research at Uniarts Helsinki's Academy of Fine Arts. She asks what happens when curating is combined with choreographic thinking. O'Neal's doctoral research will be examined at the Academy of Fine Arts on 26 May 2023 at noon.
Lauren O'Neal sees galleries as dynamic "situations", where the art experience, for both the curator and the audience, becomes deeper through participation and active engagement. During her career, she has worked as a curator, artist and researcher. Besides her diverse professional endeavours, she also has multidisciplinary working methods that utilise movement, experimentation and discussions, for example.
"The initial aim of my project was to find a way to theorise and refine my own practice, and to make room for my diverse disciplinary interests. A longer-term aspiration is to use choreographic thinking to reimagine galleries and museums so that they become spaces that are more dynamic, flexible, and welcoming," O'Neal describes the starting points of her doctoral research.
Museums and galleries offer more and more participatory events to the public, ranging from morning yoga and drawing evenings to more traditional guided tours. O'Neal expects this trend to grow even more prominent in the future, adding to the vitality of the arts sector.
The Doctor of Fine Arts thesis project comprises an artistic and a written component. For her doctoral research, O'Neal carried out three curating projects at Lamont Gallery in New Hampshire, United States, between 2015 and 2020.
"Doctoral studies allowed me to devise new methodologies and find alternate ways of sharing my research. I look forward to using the insights I've gained within my studio, curatorial, and performance practices."
Lauren O'Neal's works have been exhibited in American art museums, for example at the Portland Museum of Art and the Housatonic Museum of Art. She has carried out curatorial projects at venues such as the Lamont Gallery, Federal Reserve Bank and Somerville Museum. Previously, O'Neal was the director and curator of the Lamont Gallery at Phillips Exeter Academy. Currently, she is a senior lecturer at Boston University's Graduate Program in Arts Administration and a visiting fellow at the Harvard University Graduate Program in Arts & Sciences.
Public examination event
Lauren O'Neal's doctoral thesis titled Assembling a Praxis: Choreographic Thinking and Curatorial Agency will be examined on Friday, 26 May, at 12 in the Sörnäinen Campus Auditorium at Uniarts Helsinki in the address Haapaniemenkatu 6. The examiner of the thesis project is artist-researcher Adesola Akinleye (Texas Woman's University), and the custos of the examination event will be Professor and Vice Dean for Research Mika Elo from the Academy of Fine Arts. O'Neal's doctoral thesis is available as an open-access publication in Uniarts Helsinki's Taju repository.