Anne Elisabeth Piirainen examines the complex fate of Russian-Jewish clarinet music during the Soviet era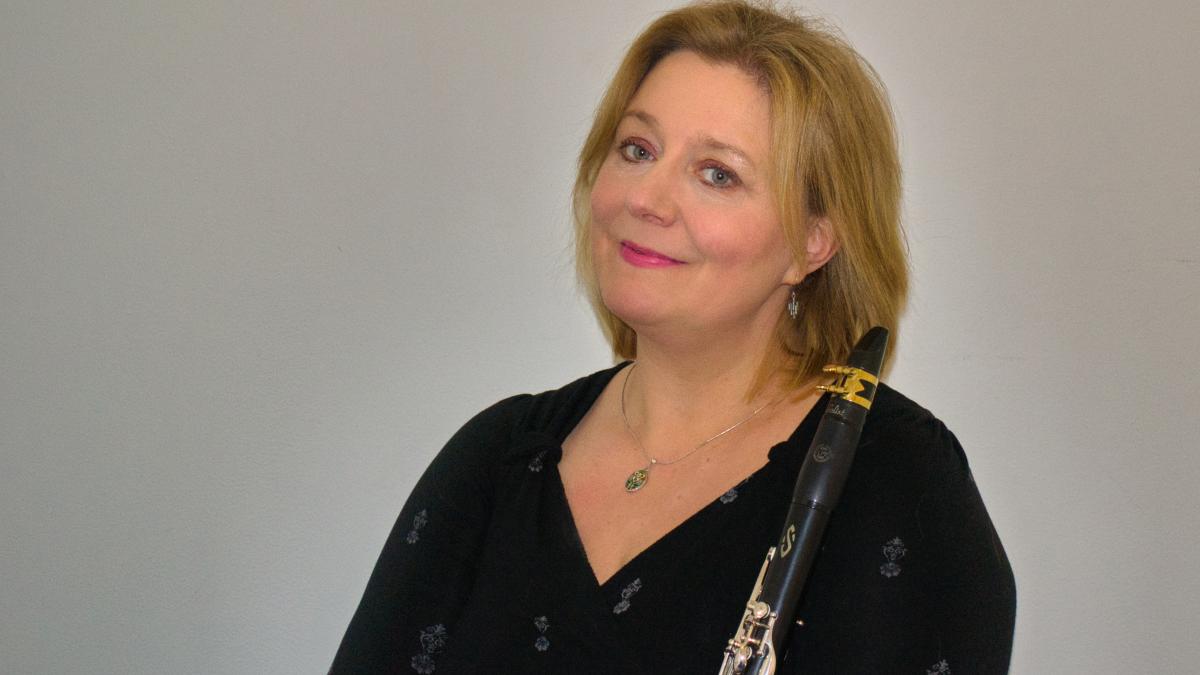 In the former Soviet Union, a wide range of music was composed for the clarinet, but only a fraction of it has ended up in the standard repertoire and on concert stages. In her artistic doctoral degree, clarinetist Anne Elisabeth Piirainen examines this forgotten clarinet repertoire from the performer's point of view. Piirainen's doctoral dissertation Clarinet Music from Russia and the Soviet Union 1917-1991: Discovering an Unexplored Side of the Clarinet Repertoire will be examined at the Sibelius Academy of Uniarts Helsinki on 22 February 2021.
Forgotten clarinet music for the first time on Finnish concert stages
Piirainen's research focuses especially on the difficult fate of Russian-Jewish clarinet music during Stalin's dictatorship, when the use of themes perceived as wrong could, at worst, endanger the composer's life. Piirainen sheds light on the backgrounds of the rejection of silenced clarinet works and highlights their artistic value.
In her five doctoral concerts, Piirainen performed clarinet music from Russia and the Soviet Union that was diverse in style and largely unknown. In these concerts, some of the music was also heard for the first time in Finland.
– The fate of this music has a surprisingly large connection with current topics such as freedom of art and speech and the treatment of various national minorities, Piirainen points out.
A website showcasing archival finds enriches the clarinet repertoire
Piirainens doctoral dissertation consists of a website for which she compiled a database of more than five hundred clarinet works. She did extensive research in Russian music archives and proved that such work can still lead to significant discoveries. She also discovered clarinet compositions, the existence of which was unknown both to the music research community and to performers. For example, no information has been available about some of Grigory Krein's chamber music works that have drawn inspiration from Jewish music – nor have they been performed.
– I wanted to enrich the clarinet repertoire and bring life to abandoned compositions. My results fill in the gaps in this unexplored aspect of Russian music, Piirainen says.
Pub­lic ex­am­i­na­tion of the artis­tic doc­toral de­gree of Anne Elis­a­beth Pi­irainen February 22 2021 at 4 p.m.
Title of the doctoral project:
Clarinet Music from Russia and the Soviet Union 1917-1991: Discovering an Unexplored Side of the Clarinet Repertoire
Chair: DMus Anu Vehviläinen
The board which assessed the ​artistic demonstrations: DMus Mikko Raasakka, Charles Neidich, Asko Heiskanen, Vladimir Agopov, DMus Folke Gräsbeck, Eduard Brunner (†)
Reviewer/s of the thesis: Prof. Dr. Marina Frolova-Walker, Prof. Dr. Stephanie Zelnick