Uniarts Hub pre-incubator: Development support for art-based business ideas – join launch event on August 23rd and apply 29 August!
Uniarts Helsinki's first pre-incubator programme will be carried out in autumn 2022. The programme offers information and support for developing entrepreneurship skills and serves as a test platform for artists' and arts students' business ideas.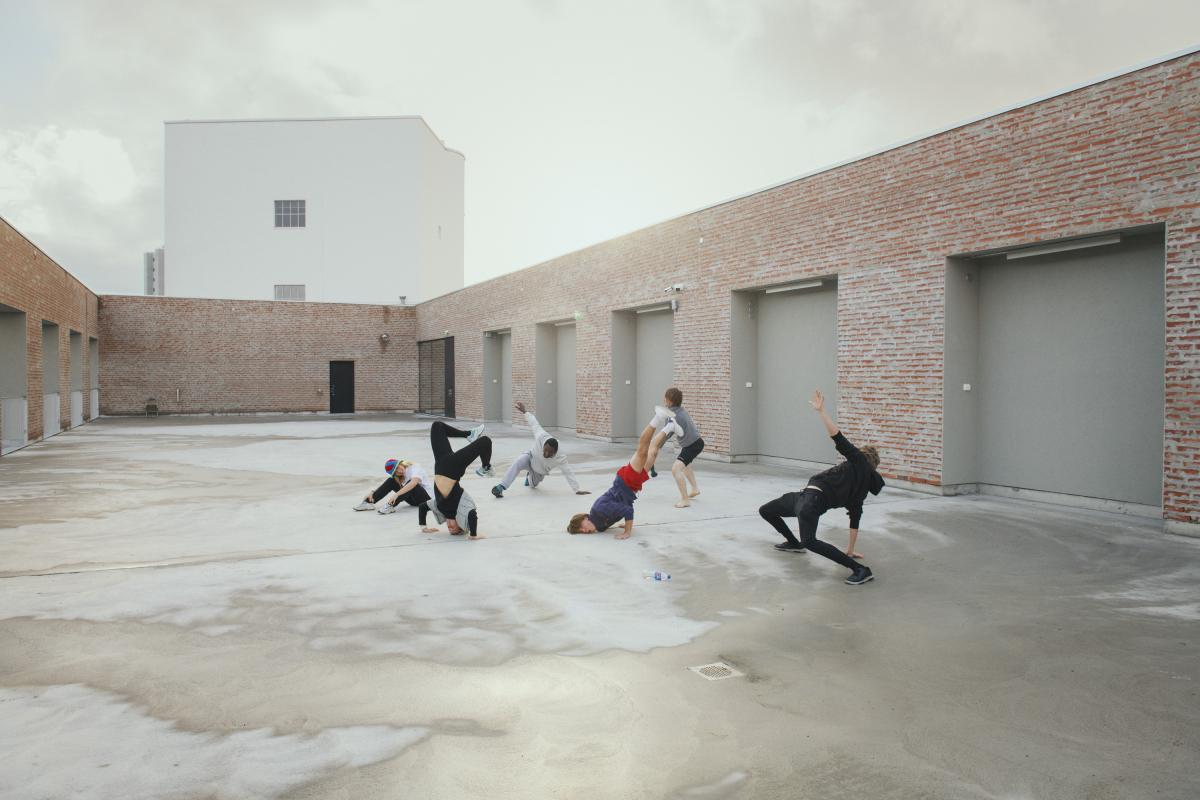 Are you a creative or arts professional, producer or intermediary, who is planning to set up a business? Or are you part of an artistic team contemplating on the same thing? Do you already have some ideas for your business plan, want some information about starting and running a company or do you just want a clear info package on entrepreneurship in arts as an option? If you answered yes to any of the previous questions, our Uniarts Hub pre-incubator programme could be just the right environment for you for making future plans and preparing to establish a company. The programme's kick-off event will be held at the Helsinki Music Centre on 23 August at 14:00-16:00.
In the programme, running from September to early December, our participants gain a comprehensive understanding on entrepreneurship in artistic and creative businesses, get to know experts in creative industries and the arts, and build a community of peers and colleagues within the participating group. We have recruited a good list of experienced professionals from business and creative sectors as lecturers, workshop instructors and mentors.
The programme will take around 12 weeks and consist of on-site and online lectures and workshops, networking events as well as tailored mentoring for the particular needs of each participating person or team.
Uniarts Hub launch event in Musiikkitalo 23.8. klo 14.00-16.00
In the event, you will be provided a more detailed description of the programme and schedule and hear stories about entrepreneurship from creative professionals. Sign up for the kick-off event by sending an email to kati.uusi-rauva@uniarts.fi with the topic "Pre-incubator launch".
14.00 Welcoming words, Sanna Takala, Uniarts Open Campus
14.10 Brief introduction of the programme, Kati Uusi-Rauva
14.15 Artist as an entrepreneur, Katriina Haikala
14.35 Finding balance between artist and client work, Joni Pakanen
15.00Tracking new ways of doing business in arts, Heini Merkkiniemi
15.20 What happens in the pre-incubator programme and how to apply, Kati Uusi-Rauva
15.40 Discussion
16.00 End of event
Speakers:
Katriina Haikala has worked for 15 years as an independent artist creating international, socially engaged art projects. Haikala's art practice is socially engaged, collaborative, participatory and involves people in collaboration and social interaction. The body of her work is intertwined with activism since it often deals with political issues such as human rights and equality. Haikala's artform is interdisciplinary involving performance, photography, visual art and film. Katriina has held exhibitions since 2007 around the globe, and has been featured frequently in international media.
Joni Pakanen is a top class magician who creates an international career by combining humor, visuality and close interaction with the audience. Pakanen, who mainly performs for corporate clients, has been seen in the background teams of other artists, theater and showproductions in recent years. The past two years he has devoted for building a magical virtual experience. Pakanen won the 1st price in the Streaming Magic competition in October 2021.
Heini Merkkiniemi is The Entrepreneur in arts sector. She's one of the central forces in the Pertin Valinta/Pertti's Choice, which has been a pioneering arts initiative: it is an agency, gallery, production house and store, employing, representing and owned by outsider artists. New Beat, that was founded by Heini, is a production and development company, cooperating with public sector and NGO's. In her work Heini is looking for new ways and areas for art and creativity related business concepts and artists, targeting to make a societal change for especially groups that are considered traditionally as outsiders.
Kati Uusi-Rauva is the project manager of Uniarts Hub pre-incubator programme. Kati has been working in creative industries  development in many roles, such as consultant, agent, content producer and lecturer, 20+ years.
Content of the pre-incubator programme
Uniarts Helsinki's first pre-incubator programme will run from 13 September until 2 December 2022, and it will cover the following themes:
Business planning and establishing a company
Entrepreneurial identity of an artist
Managing a business
Customer experience and branding
Product/service development
Copyright issues
Everyday routines of managing a business
Funding opportunities
Sales and marketing
Pitching skills
Foresight: how to plan your future
Weekly programme:
A workshop on Tuesdays at 16:00-18:00 on Uniarts Helsinki's campus in downtown Helsinki. Exceptions: Kick-off and orientation is on 13 September at 14:00-18:00. A full-day pitching camp is held on 8 November.
Online lectures on Thursdays at 9:00-11:00 (can be watched afterwards as recordings)
2-3 mentor meetings during the programme. Participants will be assigned their personal mentor in the beginning of the programme, and working methods are set by the mentor and participant together.
Weekly homework
Autumn holiday during 17-21 October
The programme will be provided in English and in hybrid format as described above. At the end of the programme, participants will pitch their ideas to experts and an audience in a live event. This event will be produced together with other university incubators in the Helsinki region.
During the programme, we will have discussions with the participants on what future steps they could take with their business idea after the pre-incubator and what options they have in the Helsinki region. The pre-incubator programme is part of the Campus Incubators Programme, which is funded by the City of Helsinki. In addition to Uniarts Helsinki, the programme partners include Aalto University, Arcada, Haaga-Helia, Hanken, the University of Helsinki and Metropolia. Some of these schools provide business incubator services for already up-and-running businesses.
Applying
When?
The application period for the pre-incubator takes place between 1 and 29 August. Act fast, because we evaluate the applications throughout the whole application period in the order in which they are coming in.
Who can apply?
All individuals and teams in artistic and creative sectors, both students, alumni and those already working as professionals, who are already preparing to establish a business or thinking of it as an option (oy/ltd/ky/ay, private trader/toiminimi, cooperative).
How to apply
Before or after sending your application, get in contact with the programme's project manager Kati Uusi-Rauva (contact details below) and set an appointment, either remotely or face to face. The goal is to have a chat with all applicants before the application deadline. Kati is happy to tell you more about the programme.
The participant list will be confirmed as soon as possible in the beginning of September and all applicants will be notified immediately. The first workshop will be held on 13 September, and we expect all the participants to be present in the first session.
Join us and start building your future as an arts entrepreneur!
More information
Project Manager, Avoimen kampuksen palvelut, Open Campus
+358505271895
kati.uusi-rauva@uniarts.fi