Contact teaching is essential for the arts despite COVID-19
COVID-19 has posed challenges for the entire society, including the university sector. During the spring, the university facilities were completely closed for the first time in the history of Finnish universities. This autumn, the majority of the Finnish universities have continued their activities primarily remotely.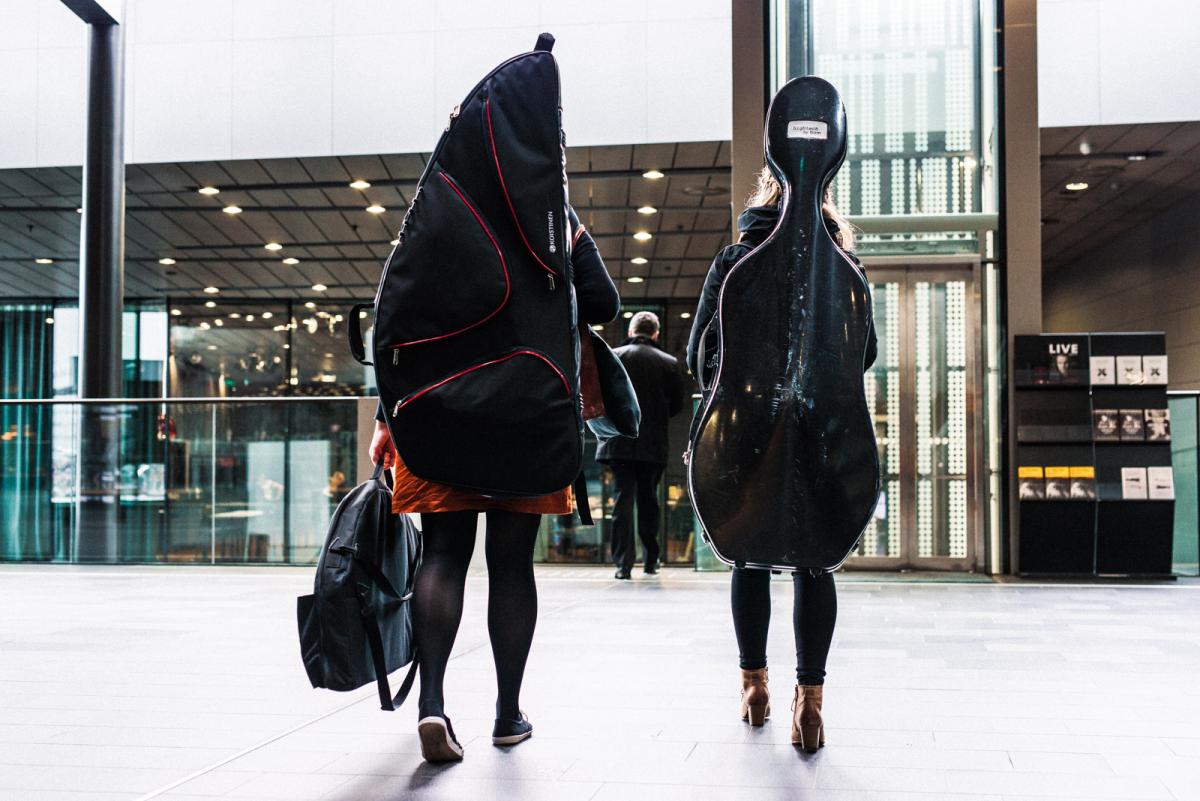 Uniarts Helsinki conducted a questionnaire in June 2020 to map out the community's thoughts on remote teaching and work. All respondent groups reported a significant increase in work and study loads and how straining they found their work during the spring.
According to students, remote studies reduced the sense of togetherness and interaction in a teaching situation. Students find that it is not possible to organise all teaching remotely in a purposeful way. During the spring, the lack of room, proper furniture and tools at home posed practical challenges. Some of the students also felt that they did not get enough support for their studies. There was a delay in studies that involved artistic productions and work, in particular, even though teachers and other staff members did their best to enable normal academic progress also under the exceptional circumstances.
During the autumn term, the primary teaching method has been contact teaching, which constitutes 60% of all teaching. Remote teaching constitutes about 20% and hybrid teaching constitutes about 20%. In hybrid teaching, some of the students are present live, while others attend the class online. As long as all activities have been carried out with consideration to COVID restrictions, the university community has been allowed to use the campus facilities for independent practice and artistic work or other work.
"I am impressed by how Uniarts Helsinki has been able to organise contact teaching during the autumn term despite COVID, because contact teaching is essential for the arts. The institution of universities cannot endure the lack of face-to-face interaction, and high-quality teaching cannot be safeguarded without contact teaching," says Chair of the Uniarts Helsinki Board Heikki Lehtonen.
Lehtonen gives his thanks on behalf of the university board to the university community for doing excellent work in a difficult situation.
"Students, teachers and other staff members have had to work amid uncertain conditions and learn how to use new work methods and tools at a fast schedule. Despite the difficult situation, the university has managed to organise over half of the studies on site on campus this autumn, and I give my sincere thanks to the community for making this happen. It has required a lot of effort from everyone. The community has also followed the COVID restrictions conscientiously and reacted to the infection cases that have come up without delay, which has prevented the spread of the virus within the university," Lehtonen says.
Management and prioritisation have a major impact on wellbeing when operating remotely
According to Uniarts Helsinki's HR and Service Director Riikka Mäki-Ontto, it is important that the university gives enough time and space for the planning and organising of remote teaching and for learning new work methods and tools in these exceptional circumstances. This is an important part of managing remote work. At the same time, managers and supervisors must make sure that the agreed-upon workloads and objectives are reasonable.
"The staff training scheduled for this autumn aims at strengthening the staff's self-management skills. Digital skills are also taught, for example through training seminars and mentorship activities aimed at teachers. We are also constantly coming up with tangible methods that help the workplace community to develop new ways to strengthen the community spirit and to separate their work lives and free time," Mäki-Ontto says.
Mäki-Ontto emphasises that increase in workloads must be taken into account especially carefully in this situation.
"When work is done remotely, it often requires more time and causes extra strain. That is why managers and supervisors must ensure that the university does not launch too many new projects and extensive measures in relation to the resources at hand," Mäki-Ontto summarises.