Call for Applications: Residencies for Academy of Fine Arts Alumni
The call for alumni residencies at LIFT in Toronto, SPACE Art + Technology in London and Jan van Eyck Academie in Maastricht is open from 13 February to 13 March 2022.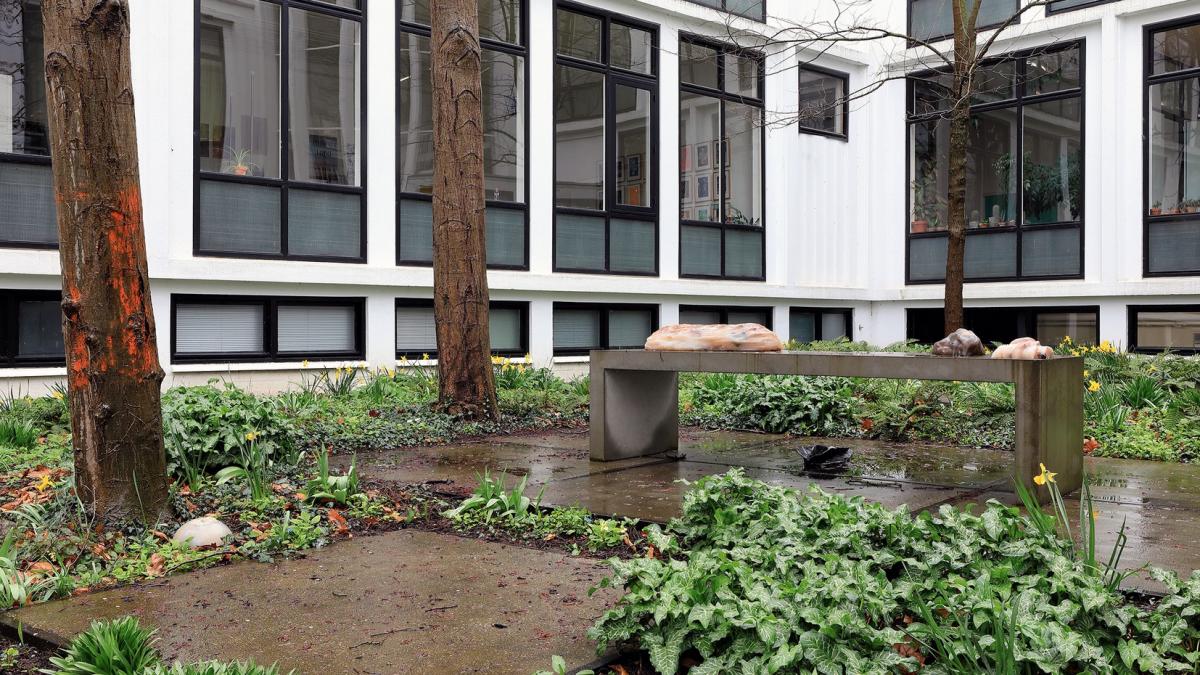 Our residency programmes, aimed at the alumni of the Academy of Fine Arts, support post-graduate studies of visual artists in high-quality residences abroad in periods ranging from 3 to 12 months. The program partners are SPACE Art + Technology in London, ISCP – International Studio & Curatorial Program in New York, Jan van Eyck Academie in Maastricht, LIFT – Liason of Independent Filmmakers in Toronto and Cove Park and Scottish Sculpture Workshop in Scotland.
Three of the residency programs; Jan van Eyck, SPACE and LIFT are open for applications from 13 February to 13 March 2022. The call for ISCP will be announced in March and the next call for the new residency opportunity in Scotland will open at the end of the year.
The residency programme is a part of the International Incubators in Fine Arts project, established by Uniarts Helsinki's Academy of Fine Arts and the Saastamoinen foundation. The project aims to build a dialogue between teaching in fine arts and the international field of art. Read more about International Incubators in Fine Arts.
LIFT – Liaison of Independent Filmmakers of Toronto, Canada
LIFT is an artist-run production and educational media arts organization dedicated to celebrating excellence in the moving image. The programme is designed to support the selected artist in an individual production residence to create a film or installation using analog processes in Toronto, Canada. LIFT supports a wide range of production formats including regular 8mm, Super 8mm, 16mm, Super 16mm, 35mm and HD; film and digital editing; optical printers; contact printers; animation stands; a darkroom and more. Toronto offers a range of lab facilities, a large pool of experienced technicians and talent, a vibrant film community and a dynamic arts environment.
SPACE Art + Technology in London, UK
SPACE Art+Technology residencies are a community of experimental thought and practice. The programme is a period of immersion and critical investigation for artists developing research and questions at the nexus of art and technology. Residents participate in activities across SPACE programmes – leading talks, workshops, peer-to-peer sessions, being a part of educational programming, directing research initiatives and presenting their work. All the Art and Technology residency participants take part in an annual outcome exhibition.
Jan van Eyck Academie, Maastricht, Netherlands
As a multi-disciplinary Post-Academy, the Jan van Eyck offers annual residencies to some 45 artists, designers, writers, curators and architects from all over the world. Every participant is provided with the time, space and expertise needed to develop their artistic practice in depth. The selected artists have in common an inquisitive, open and engaged attitude, their work testifies to an art practice that is investigative and committed.
The Jan van Eyck Academie offers its participants the tools to further develop, materialise and disseminate their research. They are encouraged to explore their ideas in a critical and reciprocal relationship with each other and the world – and in this way, make a contribution to the development of the arts and their significance for society.
Participants can make use of the facilities and expertise of the five Labs – Food, Materials Matters, Photography & Audiovisual, Printing & Publishing, Future Materials – and three departments – Nature Research, Art & Society and Research & Education as well as the well-equipped library. Guided and supported by (guest) advisers and staff, the resident artists can spend 11 months working in their studios and throughout the academy building to develop their research in depth while simultaneously shaping the academy's public programme.
Read more about the topic
Article about the selections in 2020: Alumni Britt Al-​Busultan, Yassine Khaled, Anssi Pulkkinen and Tiina Pyykkinen selected for residency programmes