Artistic doctorate: Intercultural collaboration is a catalyst for new musical discoveries and global citizenship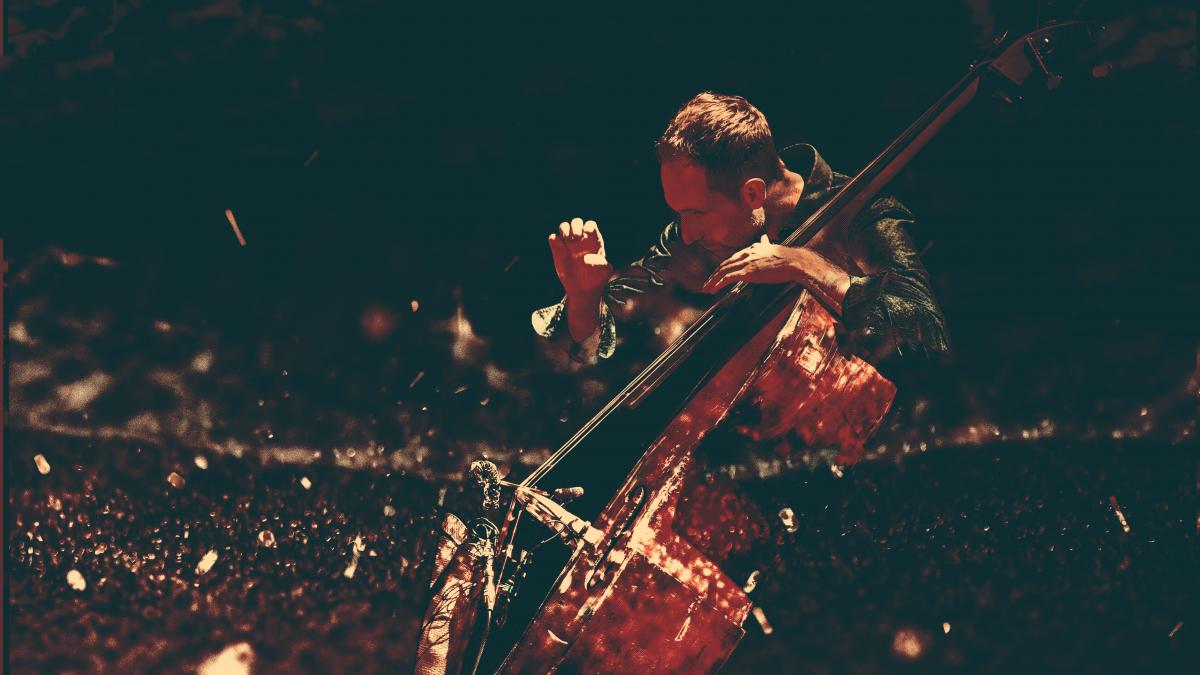 In his doctoral project, Nathan Riki Thomson examines how the liminal space emerging from intercultural dialogue and collaboration can be a catalyst for new musical discoveries, expanding and deepening of musicianship, and the (re)forming of an artistic identity. Thomson's doctorate is examined at the Sibelius Academy, University of the Arts Helsinki, on October 1st, 2021. It is the first doctorate from the Global Music department at the Sibelius Academy, Uniarts Helsinki.
In his research, Thomson engages in dialogue with musicians, dancers, and visual artists from different cultures and backgrounds. The concept of resonance is a key element in the research, which is viewed both as a physical phenomenon and as an approach to thinking about the ways in which we connect with others and the world around us. Furthermore, as part of the process of identity formation through intercultural collaboration, the research explores new techniques and the expansion of the sonic palette of the double bass, enabled by developing custom-made attachments, preparations, and electronic manipulation. The complete scope of this doctoral project includes three doctoral concerts, a CD/LP recording (SibaRecords), a documentary film, and a doctoral thesis comprising two peer-reviewed articles and an integrative chapter. The documentary film will be premiered at the Etnosoi! festival on November 8th, 2021.
Thomson hopes that by recognizing and appreciating cultural differences, having conversations across boundaries, and creating a space for dialogue, some of the core qualities needed for intercultural collaboration might be revealed and have wider relevance beyond music itself.
"By embarking on this exploration, I hoped to understand more about the crucial contributing factors in the formation of a personal artistic identity, why identity matters, and the ways in which engaging in meaningful interaction with others and the world around us might be an important part of this process."
Pathways for interculturality in music education and an emerging new generation of musicians
Thomson states that interculturality in music relies on qualities such as openness, empathy, compassion, dialogue, collaboration, and constant negotiation with sonic material, people, and place; qualities that may be more and more crucial in our world in the future. He further states that musicianship and musical expression may be expanded and deepened through engaging with intercultural dialogue and collaboration.
"I hope that some of the insights and knowledge gained from this research might be beneficial for informing pedagogical, artistic, and socially engaged practices in emerging intercultural higher music education pathways globally. In the future, I imagine safe educational spaces where musicians can explore the fluidity of artistic identity, expand, and deepen musicianship and expression, and increase their sense of global citizenship through intercultural dialogue and collaboration."
Further Information
Nathan Riki Thomson
nathan.thomson@uniarts.fi
Public examination of the artistic doctoral degree of Nathan Riki Thomson
1st October at Noon, Helsinki Music Centre, Black Box
Title of the doctoral project: RESONANCE: (Re)forming an Artistic Identity through Intercultural Dialogue and Collaboration
Examiners of the artistic components: PhD Risto Blomster, DMus Anna-Kaisa Liedes, DMus Aija Puurtinen, D.A. Päivi Takala, and DMus Timo Väänänen (chair of the Artistic Committee)
Examiners of the thesis: PhD, Assoc.Professor Vanessa Tomlinson, PhD Päivi Takala
Chair: DMus, Professor Kristiina Ilmonen
The event requires pre-registration