Apply now for the Vocal Ensemble @ Sibelius Summer Academy course in August 2021
Application open until April 30th.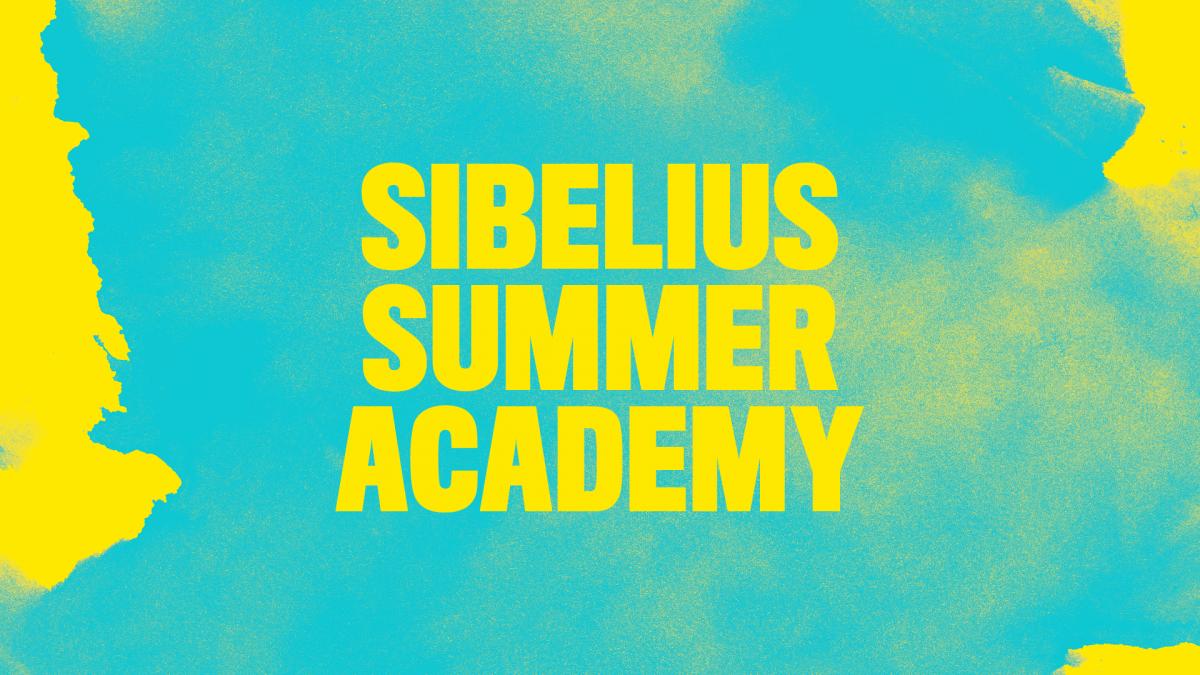 One of the world's foremost vocal groups, Theatre of Voices return to the Sibelius Summer Academy to teach from 16th to 21th August 2021.
The focus of the course will be on repertoire composed between 1570 and 1830, with particular emphasis on the following repertoire:
Vocal quartets by Joseph Haydn
A selection of late 18th-century English Glees
Claudio Monteverdi: Sestina – Lagrime d'amante al sepolcro dell'amata
Heinrich Schütz: Musikalische Exequien
Theatre of Voices was established by Paul Hillier in 1990 in the UK. It now has its permanent base in Copenhagen, Denmark. The ensemble is known for its extensive repertoire of contemporary music, often juxtaposed with early music. Its programmes feature many of the most eminent composers of recent times, including Kaija Saariaho, Heiner Goebbels, Berio, Pärt, Reich, Cage, Gudmundsen-Holmgreen and Stockhausen, while among its current favourite 'early' composers are Perotin, Dowland and Buxtehude.
Watch some glimpses from the Vocal Ensemble @ Sibelius Summer Academy course in 2019
What?
Vocal Ensemble @ Sibelius Summer Academy course, featuring Theatre of Voices (Paul Hillier, artistic director of the Theatre of Voices, Else Torp, soprano, Signe Asmussen, mezzosoprano, Paul Bentley-Angell, tenor, Jakob Bloch Jespersen, bass-baritone)
When?
The course will be organised on 16-21 August 2021
Where?
The course will be taking place in the Töölö campus of the Uniarts Helsinki
Application deadline
April 30th 2021
Course fee
The course is admisson-free for the Sibelius Academy students. For outside participants the course fee is 300€/participant
For whom?
Due to the COVID-19 situation, we are unfortunately able to accept applications only from vocal ensembles whose members live or study in Finland. University-level students of singing may also apply as individuals. Unfortunately we are not able to accept observing participants this time.
How to apply
If you are applying as an ensemble:

Ensembles may be between 3 and 8 singers in size. The course is primarily aimed at ensembles that work without a conductor, but you may also apply if your ensemble works with a conductor.
You are invited to submit your own repertoire list (this may also include works outside the main repertoire focus of the course, eg. 20th-century works). Theatre of Voices will choose works from the course from your list. You may also be asked to work on music chosen for you by Theatre of Voices.
Applications are invited from professional-level and music-student ensembles. High-level amateur ensembles (whose members have taken singing lessons and who have experience of singing in good amateur choirs) are also welcome to apply.
If you are applying as an ensemble:

You should currently be studying singing as a main or side subject at university level or be a recent graduate with equivalent skills.
You will work with music chosen by Theatre of Voices.
Acceptance to the course will depend not only on the quality of your application, but also on whether the organisers are able to place you in an ensemble.
Applications should include a 10-minute unedited audio or video sample of your singing (ensemble singing if applying as a group, or solo singing if applying as an individual). Current Sibelius Academy students who have completed a C exam in singing are exempt from this requirement.
Additional information
Pauli Raitakari
pauli.raitakari@uniarts.fi
Sibelius Summer Academy is a summer study program offered by the Sibelius Academy, University of the Arts Helsinki in Finland. It offers young talents a chance to work and perform together with world-class teachers, artists and other students in an encouraging and inspiring international environment with state-of-the-art facilities. Sibelius Summer Academy is supported by the Jane and Aatos Erkko Foundation and the Wihuri Foundation.