Production Lab – a ground-breaking pilot engages students from all academies in creative collaboration
This spring, a new pilot course "the Production Lab" has created a platform for students from all Uniarts Helsinki academies to engage in creative collaboration. How did this course come into being? What are the students working on and what does the course mean to them? Read an interview with three students and the front-runner of the pilot, Violeta Simjanovska, Head of the Sibelius Academy Arts Management Department.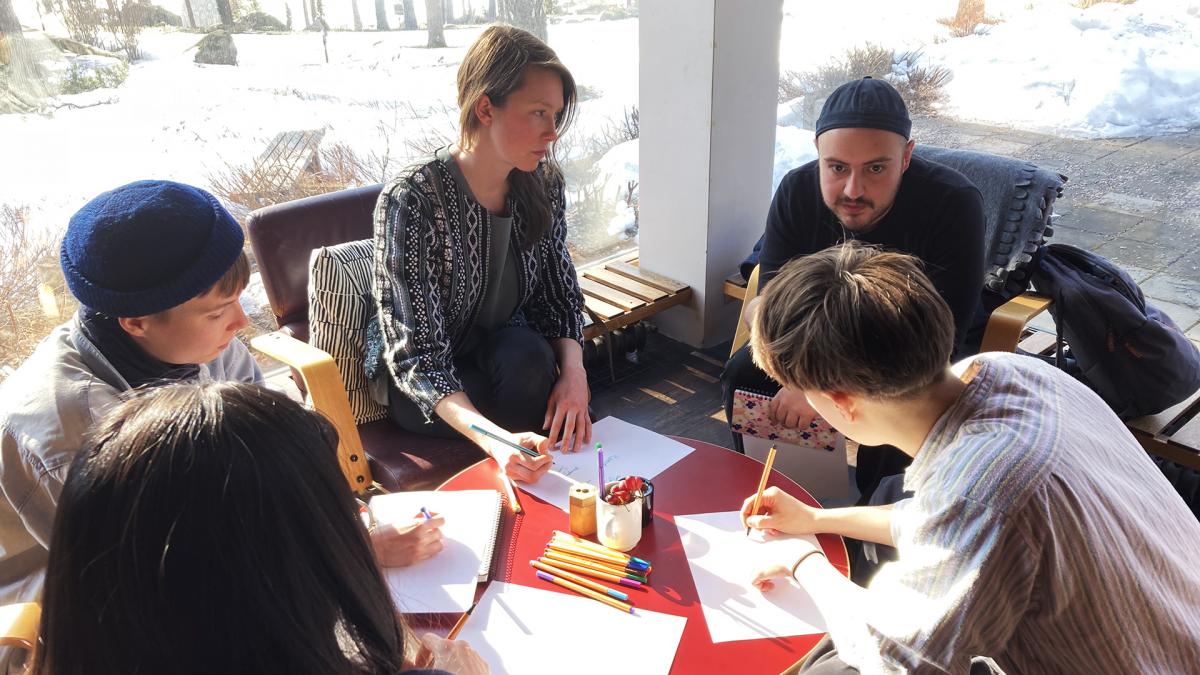 "When I joined the Sibelius Academy and Uniarts Helsinki in 2017, I noticed there is not much cooperation between the departments in the academy, let alone between the academies. Discussion about collaboration on the university level had been going on for a long time, but not many concrete ideas had been developed", says Head of the Arts Management Department Violeta Simjanovska.
As a result, Simjanovska started developing the idea of a new course addressing the specific needs and aspirations of students and different departments.
The year-long pilot, the Production Lab, is now a consortium of seven departments and/or programmes: Arts Management, Global Music, Folk Music and Music Technology of the Sibelius Academy, Live Art and Performance Studies of the Theatre Academy as well as Time and Space Arts and Praxis programmes of the Academy of Fine Arts.
"The Production Lab gives students a platform for exchanging, experimenting, and testing their creative and collaborative ideas and share methodologies. They are encouraged to widen their reach of social networks and encounter new audiences. I hope it will help them build a new relation with their fellow artists and arts managers and support their emerging careers", Simjanovska says.
Three students share their thoughts on the pilot
Ladapha Sophonkunkit is one of the students taking part in the Production Lab. She is a first-year student of the Live Art and Performance Studies master's programme at the Theatre Academy.
"I'm interested in curating live art and performance art. So, I love to see different approaches to managing art and styles of collaboration during this course work", Sophonkunkit, a native of Thailand, says. She holds a BFA in acting and directing and has previously been involved in a small theatre and produced festivals.
Lennart Creutzburg is a visual artist and first-year master student in Sculpture at the Academy of Fine Arts. He has previously done a bachelor's degree in Fine Arts and Education in the Netherlands, his home country.
"Artistic processes are about learning, exploring, and broadening yourself. In my own practice, I want to dare to make performances with elements of interaction and perhaps theatre. In this course, I am developing my own work but I'm also in a group of people from different disciplines. They may be used to a working process totally different from what is familiar in the visual arts, so we are all learning how to work together" Creutzburg says.
"I'm interested in multidisciplinary collaboration and believe it will increase in the future. This course provides an opportunity to expand my networks at Uniarts Helsinki. I get to know the creators of other art forms and perhaps find new co-workers and projects. I can also identify what I can bring to the collaboration through my role as arts manager", says Sanni Virta.
Virta is a Finnish first-year student in the Arts Management, Society and Creative Entrepreneurship master's programme at the Sibelius Academy where she has previously completed a master's degree in Folk Music.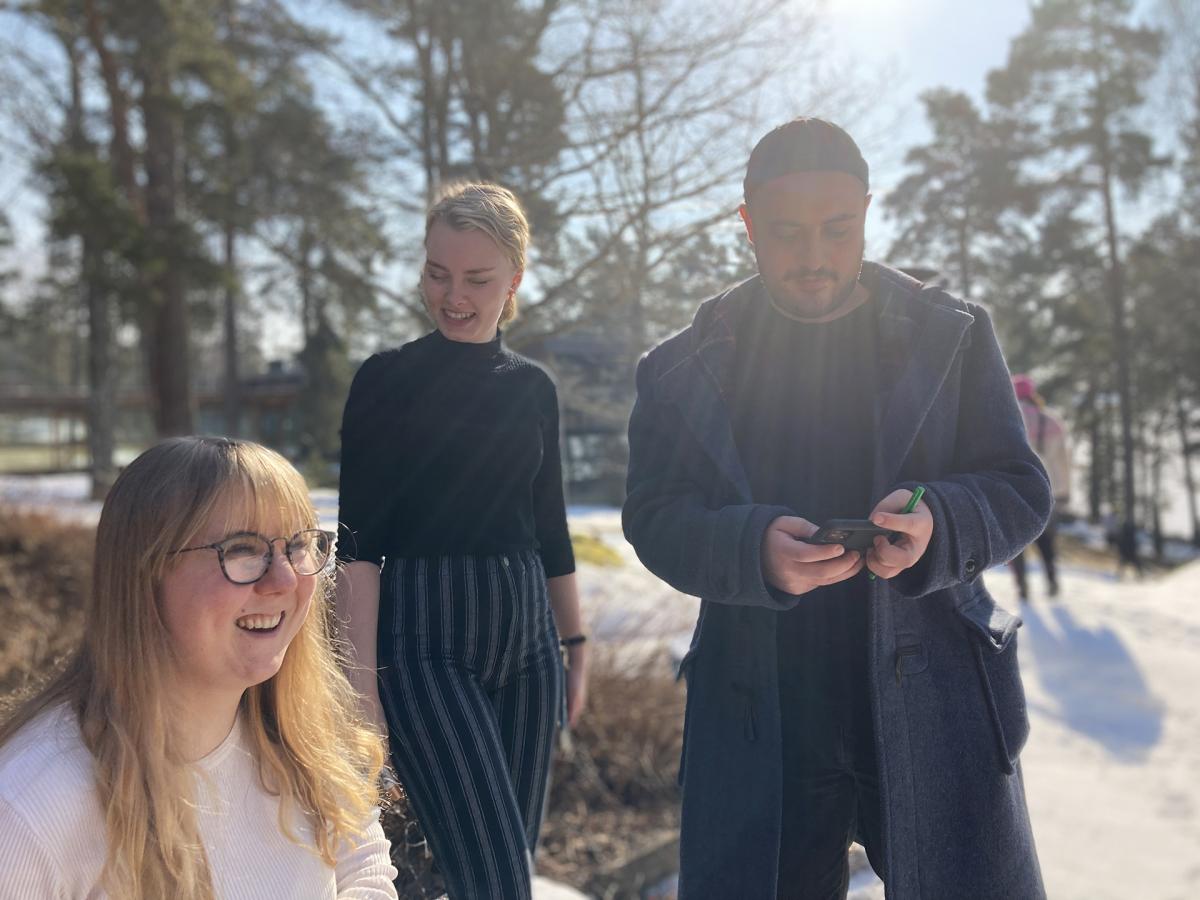 "This course is fundamentally about learning from other people"
"Our multidisciplinary and multicultural group of students is an enormous resource, this rare combination of different backgrounds and competencies. Studying is very different from programme to programme and department-wise and I have already learned a lot from others' experiences and stories – the routes they have taken to come to this point in their lives", Sanni Virta says.
Ladapha Sophonkunkit is along the same lines:
"Our time together is important because the main point, at least for me, is to get to know different people from the mix of programmes. We learn from each other's backgrounds, preferences of art and from the different aspects we bring to the discussion", says Sophonkunkit.
During the two-semester course, students engage in independent collaborative work that can be about implementing new art works, new content for existing festivals, improved productions and interface, for instance.
"At this point, we have some ideas and come together every week. It's important to discover more ideas, not just pick one and go for it. In the process, we have faced some of the fundamental questions: What is art? Where is the line – what is a performance, demonstration, an art work? What is good? What are our ideals of what art can do?", Lennart Creutzburg says.
With these questions, Creutzburg touches upon the very premises of this course:
"The LAB aims to give a wider and deeper vision of the métier – innovation in creation by defining a new relation between artists, arts managers and their political, social, cultural and/or ecological environment", says Violeta Simjanovska.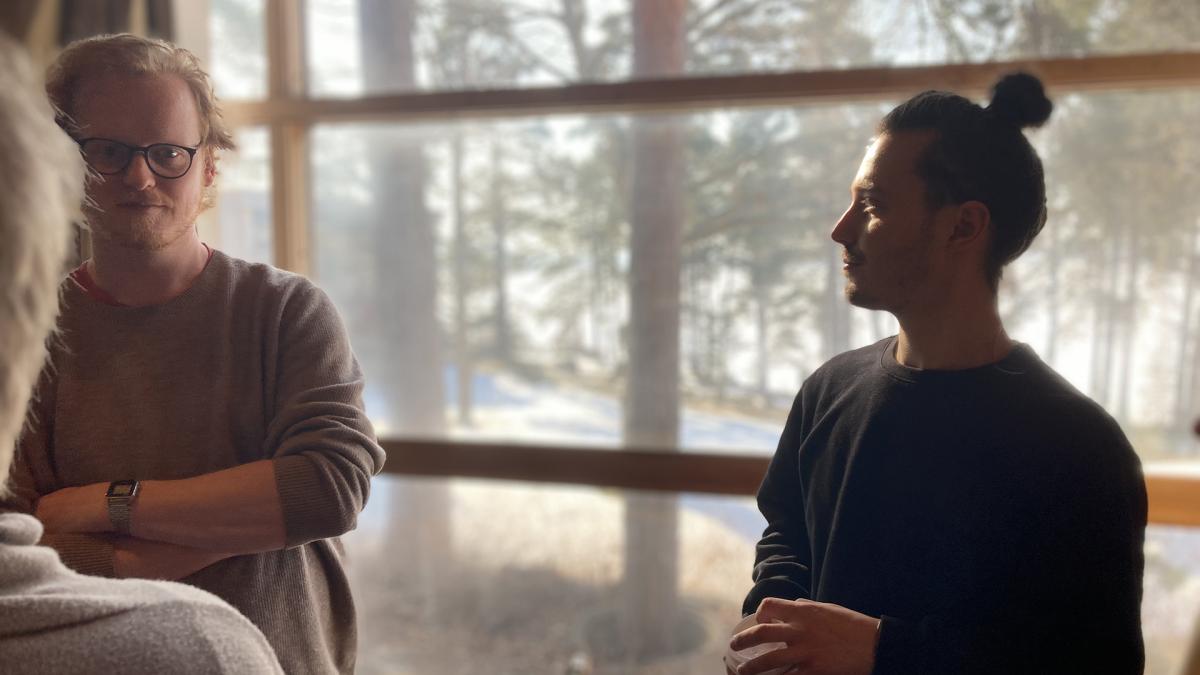 A pilot that paves the way for a new culture
Sanni Virta is delighted about the cooperation between the academies and hopes to make more connections in the everyday life of her studies.
"Previously, I didn't really meet students from the other academies. Now we have classes on our Sörnäinen Campus and we have also had some joint student events. This is how we draw on the full potential of this fantastic university", says Virta.
The course is also a unique occasion for the seven teachers – all from different fields and backgrounds – to work together, share experiences and build up something new.
"This pilot highlights our university's singularity, the diversity of artistic and wider cultural contexts, embracing a great variety of artistic visions and aesthetics. All of this we aim to exploit to the fullest", Simjanovska concludes.