Get to know the artist: Musicians should take a stronger role in the world, says cellist Alban Gerhardt
Playing an instrument is a craft to be trained on for our whole lives, says Alban Gerhard, named one of the leading cellists of our time.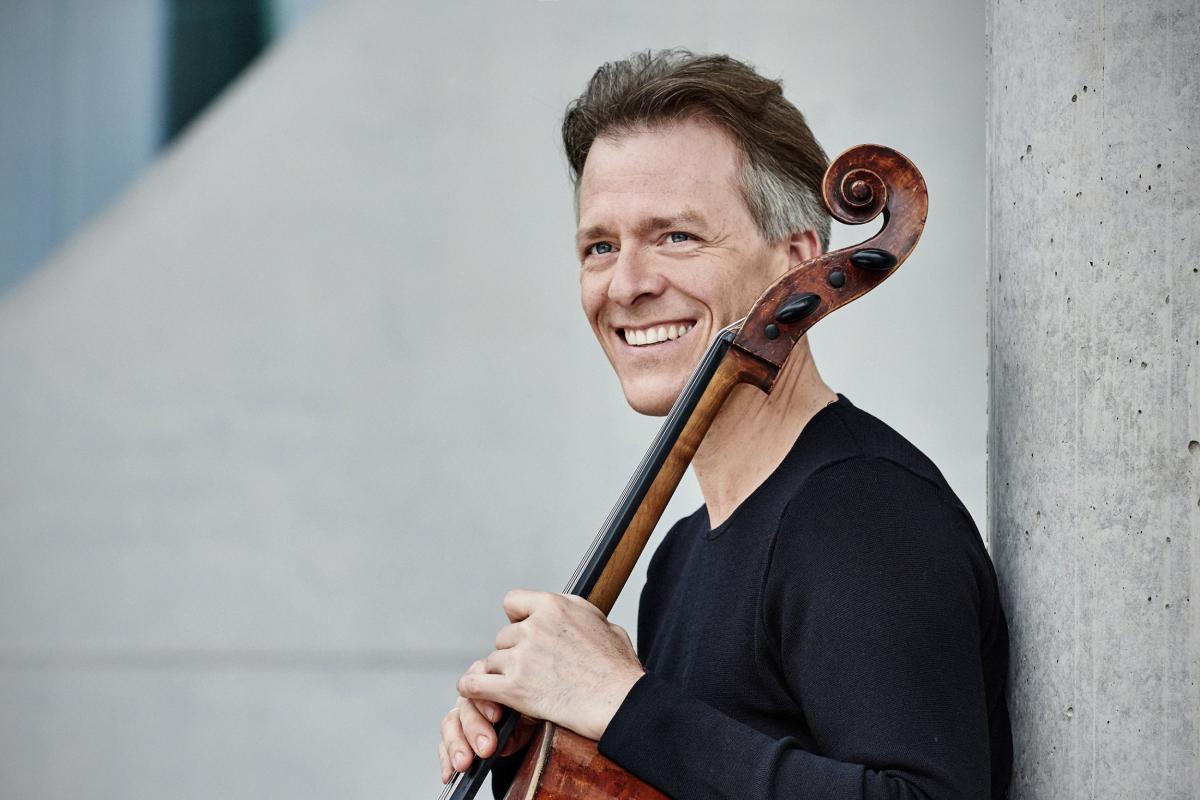 In September, Alban Gerhardt will be the soloist for a unique international LEAD! orchestra cooperation, mentoring young music students from Finland, Switzerland and Singapore and culminating in three concerts in three main concert halls in Finland. We asked him about his aspirations for the project and his views of the musicians' world today.
What kind of expectations do you have regarding the upcoming LEAD! project?
It has to do with sharing our love for music-making and orchestra playing with younger colleagues. My only expectation is to meet a lot of hungry and inspiring young musicians; it is an inspiration to see these youngsters at the beginning of their lives as new musicians. I was a member and later collaborated with the German Youth Orchestra as soloist which absolutely formed me into the person I am today. And last summer I performed two concerts with the wonderful European Union Youth Orchestra. Different to professional orchestras for sure as there is this hunger and lust for making music together at all costs. I am most looking forward to having some meaningful conversations and probably learning quite a lot from my young colleagues.
You will be the soloist of Prokofiev's Sinfonia concertante in the three concerts by the LEAD! orchestra. How would you characterize this piece from the cellist's point of view?
The Sinfonia Concertante is a wonderfully rich and fairy-tale like piece with the cello being the protagonist in a journey through a life full of joy, sadness, tragedy and lots of humour, decorated with some virtuosic fireworks. It's pretty easy listening, much more so than the concerto on which this piece is based on. The Sinfonia Concertante was written for (and partly co-written by) the great Russian cellist Mstislav Rostropovich with the effect that it sounds more difficult than it actually is, but please, don't tell anybody 🙂
LEAD! also offers students top-level professional mentoring from professionals. What kind of advice would you like to give to aspiring musicians?
I think every good musician should be open to everything, never mind where the musical journey might take them. Obviously the safest of all jobs we can have as musicians is to get a position in an orchestra, or maybe a position at a university. The goal of every musician should be to become the best possible musician they can be, and the question should be, how can I become that. My advise would be to work on the basics every day as a good sportsman or woman would do – playing an instrument is a craft, not an art, and as such we have to train on it for the rest of our lives.
What makes us performative artists is only if we manage to come up with our own interpretations. So, never ever copy any recording or (even worse) YouTube videos. Find your own voice and try to stay true to yourself. Listen to a lot of music, but preferably not to your instrument but to everything else, especially to (great) singers! If we want to have a life especially as freelance musicians you have to be active on social media, you have to be a good networker.
We are experiencing some crazy times in the world. How do you see the role of music in today's world?
As we pride ourselves that music brings people together I think the role of music in today's world should be much more essential. Unfortunately we seem to be so absorbed in our own lives that I don't see musicians playing the role they should – putting the Ukrainian flag on your Facebook photo is a lovely gesture but won't change anything in this strange world of today. I am pretty tired of people complaining about wars and climate change but actually caring most about how many followers they have on Instagram while continuing with our lives as if nothing happened. And I am totally including myself in that complaint! In short: the role is huge but we are not living up to it!
Where do you find places or moments for creativity in this busy world?
I do try to approach any piece I play as something new, try to forget that I might have played it already hundreds of times, see it with new eyes as if written just for me. And this I do in my little practice room – I don't need any special place for it. To charge the batteries I love to read or just stare at the horizon of the ocean for hours, emptying the mind and trying not to think of creativity and creating anything, just be with myself and realize how small and insignificant I am – because at the end of the day, we all should not take ourselves for too important!
More about LEAD!
LEAD! orchestra performances 18.–20.9.2022
LEAD! orchestra
Jukka-Pekka Saraste, conductor
Alban Gerhardt, cello
Haute École de Musique de Genèva
Yong Siew Toh Conservatory of Music at the National University of Singapore
Uniarts Helsinki's Sibelius Academy