Environmental data opens up new horizons for artistic research
In a world with wicked problems, we need new points of view that take us closer to a sustainable future. Samir Bhowmik and Jussi Parikka believe that artistic research can help people understand the many facets of the climate crisis.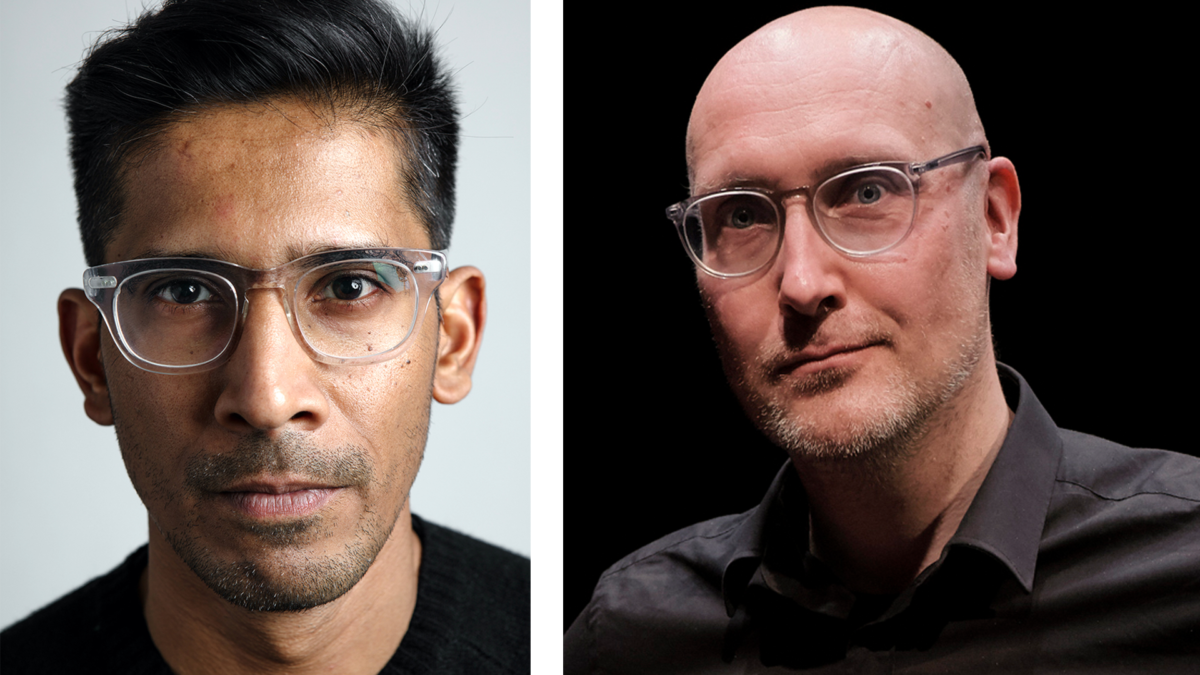 The environmental crisis is a new operating context for artistic research.
"Environmental data is like a door that opens to a new way of looking at things. Handling of satellite data and remote sensing doesn't usually happen at the Academy of Fine Arts. This is a chance for artistic research to break new ground," says Samir Bhowmik, a researcher at Uniarts Helsinki.
Bhowmik and Professor Jussi Parikka from Aarhus University have collaborated for a long time on topics of media theory, contemporary art, and environmental change. Last autumn, they planned a research studio on the theme of "Environment, Data, Contamination" as part of the Ecological Thinking course for arts students. The studio aimed to combine the theory of ecological thinking, artistic research methods and environmental data research.
Both believe that artistic research can help people understand the multiple dimensions of climate change.
"Raising awareness of the climate crisis is not enough. The problem is not our lack of awareness of these problems. What we lack is the will to implement this awareness in practice," Jussi Parikka notes.
Climate crisis is linked to historical colonialism
The climate crisis has links to both historical colonialism and ecological (in)justice.
"As a political theme and in the context of colonialism, contamination is connected to the power struggle over the use and corruption of the indigenous people's land, but then again, contamination can also be viewed from a different angle, in that the world is never exactly pure or original, despite what ethnonationalists may claim when they come up with their delusional views on nation states or races," Parikka says.
During the course, students read works by many influential theorists, including Anna Tsing and Max Liboiron. Their texts were used to anchor artistic research to questions that are relevant in other fields in the humanities.
Although the amount of people interested in tackling environmental issues is still small, they are all the more committed.
Bhowmik found it inspiring in working with students who were motivated to address the environmental crisis.
"Some of the students felt that it was the best course they've ever had."
Ecological issues attract interest in the arts sector
This year's Ecological Thinking course is implemented as part of Helsinki Biennial's collaboration with the Critical Environmental Data research group led by Jussi Parikka. The research studio also exists independently on its own and serves as an example of a research-led mode of teaching, as Parikka emphasises.
The course will result in a month-long exhibition opening at the Academy of Fine Arts' Kuva/tila gallery on 12 June. The exhibition is not only part of Helsinki Biennial 2023 but also features in the Uniarts Helsinki's Research Pavilion, an event that showcases and publicizes artistic research. Frame Contemporary Art Finland has invited international curators touring the Helsinki Biennial to visit the exhibition.
Ecological issues in the arts sector are of urgent interests of the day. Especially, there is an increasing attentiveness in artistic research towards probing and addressing complex environmental problems. Since, environmental change is fundamental, it's study through art could help foster new kinds of questions concerning the rights of beings of other species or the rights of the environment.
"The subject matter is very current, and it hasn't peaked yet. There is a lot of international debate on environmental art and curating practices, but arts institutions, including arts universities, are slow to change their operating methods even when what we need is a radical change. What needs to change so that people will turn their words into action?" Parikka asks.
Bhowmik promises that the course will continue to be offered at Uniarts Helsinki, albeit scaled down.
"We will go forward with perhaps less attention but will strive to be as effective and relevant."
Read more about the As You May Sense group exhibition
Learn more about the Ecological Thinking course and its projects in a blog