Comparative Dramaturgy and Performance Research student: Dancer who pursues dramaturgical thinking
Read an interview with student Christy Ma who is a dancer and choreographer from Hong Kong. She is studying Comparative Dramaturgy and Performance Research at Uniarts Helsinki.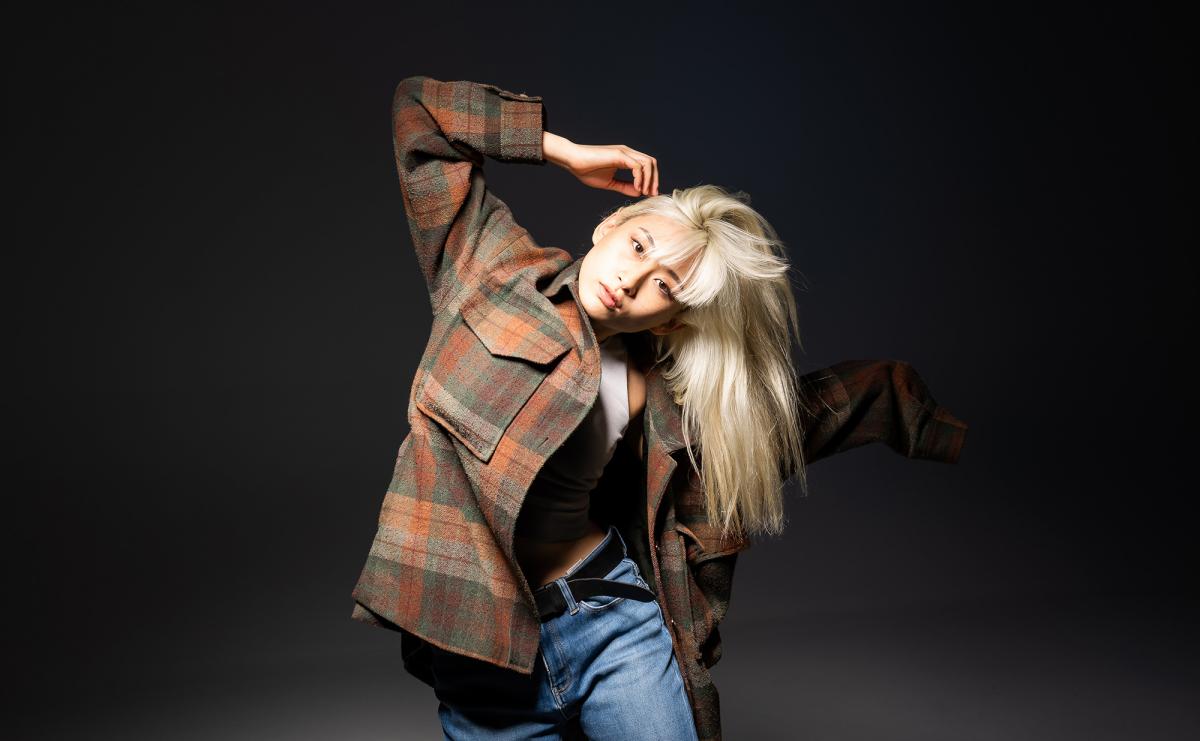 Please tell us about yourself, and how you ended up studying at Uniarts Helsinki?
I am Christy Poinsettia Ma, a dancer and choreographer from Hong Kong. I study Comparative Dramaturgy and Performance Research (CDPR) at Uniarts Helsinki. I think that dance dramaturgy is underrated in the scene of performing arts. I want to explore the concept of dramaturgy and blur boundaries between different forms of performance. My artistic interest lies between various disciplines. I keep asking myself what dancing is and what dance performance should be like. I applied to study dramaturgy when I realised these questions are related to dramaturgy.
During the pandemic, performances moved online and I started to wonder how remediation affects the perceptions of the audience. This was my entry point to dramaturgy. The CDPR master's programme does not aim to train everyone to work as a dramaturg. It does give us the necessary tools to pursue a career as a dramaturg, but it also attracts artists from various disciplines to further their art through dramaturgical thinking. Uniarts Helsinki takes students' artistic practice and research seriously.
Please tell us one thing you remember about your entrance examination.
Applicants were asked to provide a research plan and, in the second phase, to discuss the plan and create a performance. The most memorable event was the ten-minute performance we were asked to create and present the next day in Zoom. I am sure everyone found it very challenging. It was quite a coincidence that my research interests are related to the remediation of live performances to the digital medium. This task motivated me to experiment with features on Zoom, like the virtual background and multi screens. I made a dance video and used it as a virtual background and, in a way, danced with myself.
What has been the best thing about studying here and living in Helsinki?
The CDPR programme requires us to do an exchange for two semesters in one of the network universities and I went to Frankfurt. It is one of the benefits of the programme, that we can really have a comparative approach to different practices of dramaturgy. This autumn, I started working intensively on my artistic thesis and the premiere will be in February 2023.
In Helsinki, I enjoy the good quality of water and food. People are super nice as well! The city is calm enough for me to focus on my studies, but it also has enough going on.
What has been your most memorable study experience?
I guess my favourite has been "Consciousness and Art". We learned about and practised Butoh, Hypnosis, Dream analysis, Shibari and Shamanism. I had a lot of fun. The course was held during the first semester, which was the perfect time to explore various approaches and gain new perspectives on our research and practices.
What has been the most challenging thing during your time in Finland?
The constant moving has been a major challenge. I first had to move to Helsinki, study there for one semester, then move to Frankfurt for two semesters and finally come back to Helsinki. It has been rather difficult logistically and it has been especially hard to build networks and connections with other artists. Uniarts Helsinki's staff members have been very helpful in facilitating everything, especially when it comes to Visa-related issues. I would recommend that future students prepare themselves mentally for all this non-study-related turmoil.
What do you dream of doing after you graduate?
Everything! I have learned from the programme how to achieve the best results with the resources you have in the situation you are in. I am equipped with fresh knowledge and tools to continue investigating my areas of interest. It would be great to receive funding and focus on creative work.
I also want to raise awareness of social issues through my works. I have realised how little Europeans know about what is going on in Asia and Hong Kong. We are facing many challenges and telling our story has become part of my work. My background provides me with a unique perspective and I want to utilise it in my work.
What preconceptions did you have about Finland? What do you think about them now?
Last year, I was in Helsinki only until December and then there was less snow than I expected. However, I guess I will get the full snow experience this year!