Artists can make an impact through consistency and interaction, says music technology professor Jan Schacher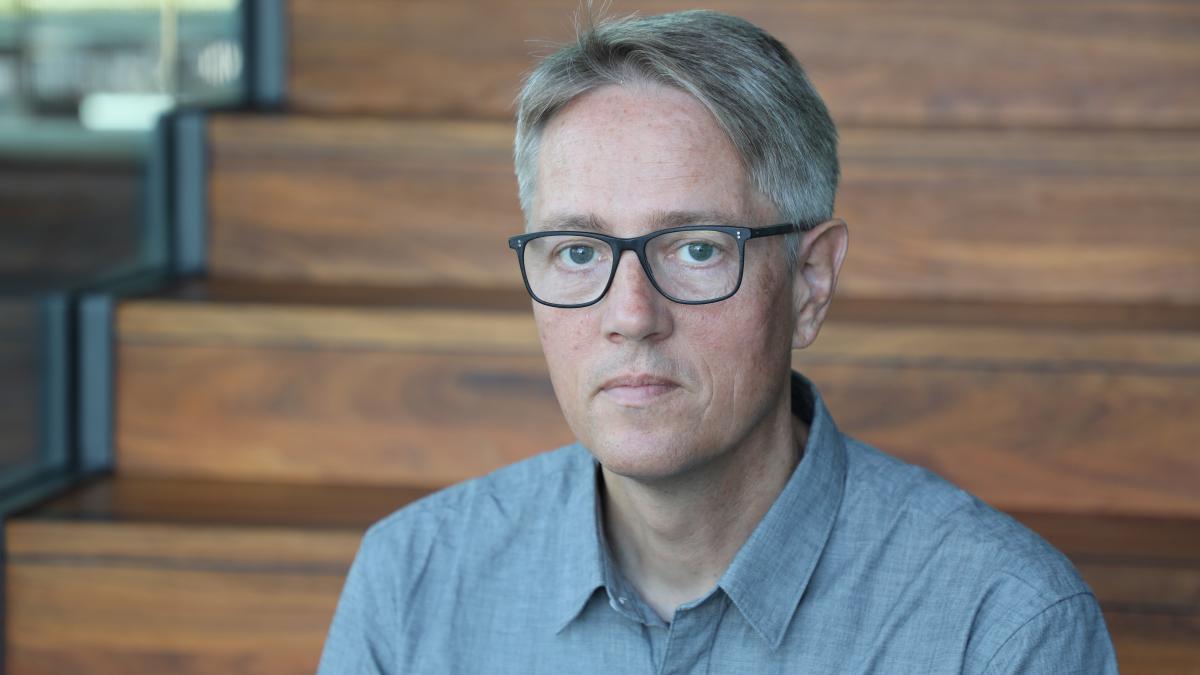 Swiss artist, teacher and researcher Jan Schacher has begun his post as the professor of music technology at the Sibelius Academy. He encourages curiosity and wants to develop each student's personality and motivation.
"Sometimes I consider myself a sports coach; each athlete needs a different training regime or a different type of task. Quite a bit of empathy is needed and thinking of the student from a holistic perspective requires a psychological approach. It's quite motivating to think of all the possible interactions and collaborations ahead."
Promoting an artistic research mindset
Schacher's versatile background fits well in the vision of the Sibelius Academy's music technology department. He wants to promote the mindset that an artist is a practitioner of a specific discipline, but also someone who can talk about art on an everyday level as well as investigate and articulate their professional domain in a refined way. He sees universities as protected spaces for students to grow in and knows that the transition after the studies requires good adaptability.
"Artistic research carried out by this university is very strong and is an important perspective to transmit. I think our role is not just to teach students the necessary skills but also give them tools to make their transition into work life smoother. Once the students leave, they must find their own way how to integrate and develop their projects."
From an educational perspective the music technology studies convey at least partly a very hands-on craft. While making music and art with technology, many are taught a concrete profession at the same time. But the studies also need to broaden the horizon to prepare for the unexpected.
"There is no fixed model for what a music technologist or a musician using technology does as profession. I regularly try to challenge the students to do something they wouldn't normally do. One of my tasks is to find ways how to pull them out of their familiar tracks and help them explore the unknown."
International networks and different levels of cultural activism
People in the music technology department represent a variety of different nationalities. Coming from a multicultural background himself, Schacher sees intercultural interaction as a natural part of a learning environment. For him, each student's personality is the key.
"International students may arrive in Helsinki and build networks here, but they also bring their networks with them. To foster diversity, you need to recognise the dynamics in a group and encourage those who are disadvantaged or who because of their culture tend to hold back. It's about giving everybody the opportunity to achieve the same quality of studies."
Schacher sees three different ways people can take a stand in society through art. This doesn't necessarily require becoming an activist; you can make an impact also by being consistently true to yourself, interacting widely and being present in the society.
"It's not easy to make your art without adjusting to the pressure from the outside. But I don't believe we have to suffer for art. We also need to live in society and among fellow human beings. Being true to your art radiates outward – it's not always necessary to become an activist. Artists also exist and have influence through normal social interactions."
Having an activist attitude is a specific role that Schacher admires but he doesn't find that it is necessary to change society by force.
"There are other ways of giving artistic impulses to the surrounding society. The important thing is to stay on one path for a long time. This attitude might sometimes have more influence than a one-time activist intervention. We have different social domains in our Western countries, too, so there are plenty of possibilities to interact on different levels."
One new experience every day keeps you growing
Coming to a new position and a new country, Schacher is currently discovering something new every day. According to him, curiosity and adaptability are also essential for future music technology artists and professionals.
"We specialise in one thing while at the same time the field keeps changing. What is very highly sought after in the professional field today might not be important in 10 years. Finding new perspectives has been one of my life maxims; one new experience every day keeps you growing!"